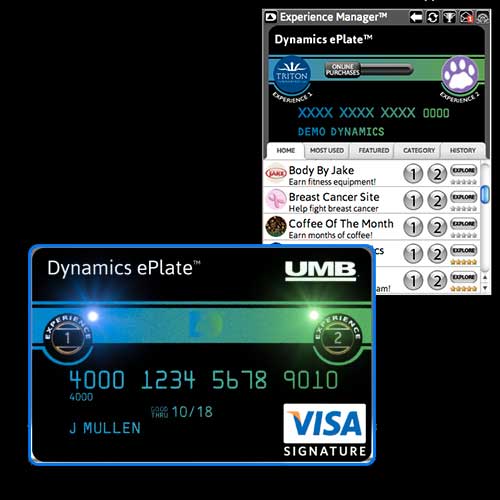 I don't know about everyone else out there, but I use my Visa credit card more than I use cash and checks. I use it to pay all my bills, gas, food, gadgets, etc. It's interesting that the tech of the plastic credit card really hasn't changed all that much in the 60 or so years that they have been in use. Dynamics Inc. wants to change that with the ePlate. The ePlate looks like an ordinary plastic credit card, but it has two mechanized buttons which are programmed through a mobile app. The app allows you choose from more than 35 reward experiences and assign one reward to each button on the card. The next time you buy something, you can press the button on the card to pick which reward you want to apply to that purchase. A lot of credit cards already offer rewards point systems, but the ePlate gives you a little more control over where your points are going. I think the ePlate may signal the future of credit cards, but the fact that the choice of rewards isn't very broad yet and the card has a $99 annual fee (ouch), will keep it from taking off any time soon.
Support The Gadgeteer
:
We may earn a small affiliate commission from purchases made from buying through links on our site. As an Amazon Associate I earn from qualifying purchases. Learn more.