We use affiliate links. If you buy something through the links on this page, we may earn a commission at no cost to you. Learn more.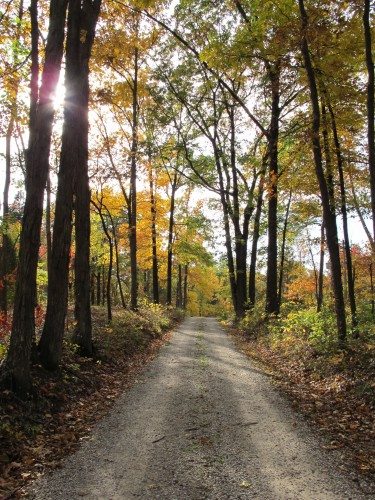 A few weeks ago I snapped the picture you see above with my Canon G11 8MP digital camera. This is my driveway and I wanted to capture some of the autumn colors before they all fluttered to the ground. Instead of leaving this picture on my computer where I would just forget about it, I took advantage of a coupon code that Junoprints.com sent me so I could review their canvas print service. Let's check out the results.
JunoPrints canvas sizes range from 10″ x 10″ for $25 up to a 32″ x 48″ sized print for $195. They sent me a $55 coupon for a 16 x 24 inch sized print. Ordering the print is very easy through their website. You just upload your image and pick the type of wrap that you want for the finished canvas. The choices are image wrap, black, white or grey border. That's it. That's really the only option you have to customize your print. Unlike other services that I've reviewed in the past that offer all sorts of filters, frame styles, etc., JunoPrints is very simplified.
I decided to go for the image wrap, where the photo actually wraps around the sides.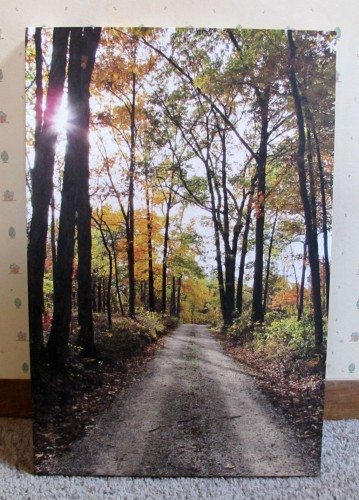 One week later, the canvas was delivered. I think it turned out very nice. JunoPrints uses archival grade canvas, with UV resistant ink. They claim that the colors will stay true for over 100 years.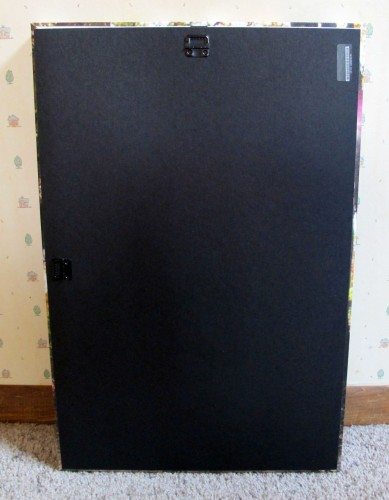 All of their prints come with 1 1/2" solid framing covered with a thick Black board. Mounting hardware is already installed.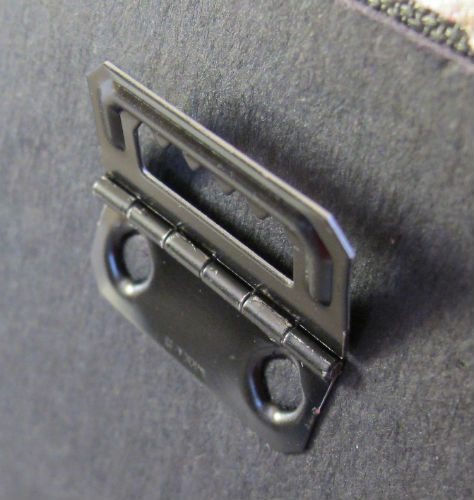 There are two metal picture hangers affixed to the back of the canvas so that you can hang it in either portrait or landscape orientation. The hangers are little hinges with grooves that help you adjust the angle of the hanging image.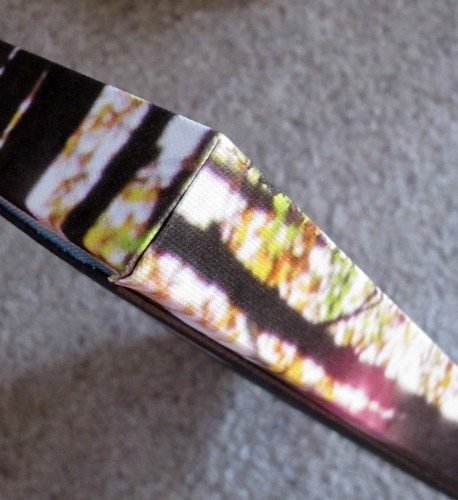 As I mentioned above, I decided to go with the image wrap option instead of a solid color on the sides. You can see that the wrap is very nicely folded and printed. My original image lended itself well to this type of wrap, but it's important to remember that if you go with an image wrap, that the edges of your picture will be folded over the sides of the canvas. Depending on the subject matter of your image, this may or may not be a good thing.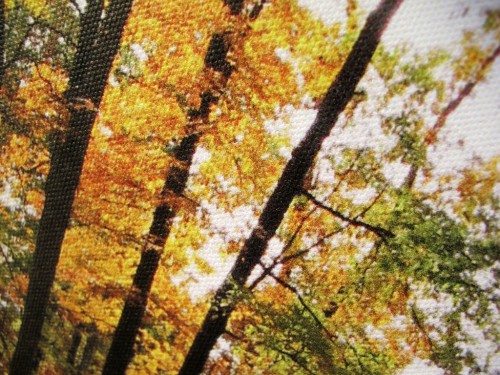 I'm happy with the way this print turned out and I'm anxious to find a spot to hang it in my basement. We sort of have a tree theme going on down there and this artwork will fit right in.
JunoPrints may not offer a lot of options for print customization like some of the other canvas print services I've reviewed, but their pricing and quick turn around time make their service one I will use again in the future.