We use affiliate links. If you buy something through the links on this page, we may earn a commission at no cost to you. Learn more.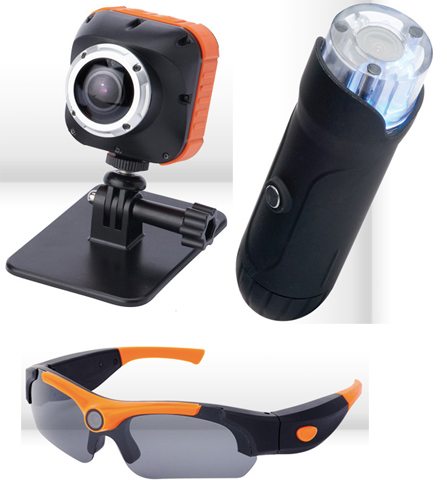 Nowadays, it seems like action POV cameras are used everywhere from TV shows to documentaries to the weekend warrior next door. But are there standards for these candid action cameras or is it just as simple as pressing the record button? For me, it's more than point and shoot.
I have previously reviewed two other action cameras,  the ContourHD and the GoPro Hero. At the time, the GoPro Hero wasn't a HD camera but an SD camera. These days, any non-HD action camera seems sub-par compared to regular HD footage considering that HD seems standard on most action cameras. Having reviewed these two cameras, I couldn't wait to get my hands on the Active HD Sports Camera, Lorex's version of the action camera to see what it held. Lorex also sent me a compact Waterproof HD Helmet Camera and  Active HD Sports Camera Sunglasses.  We'll look at all three cameras in this review.
Active HD Sports Camera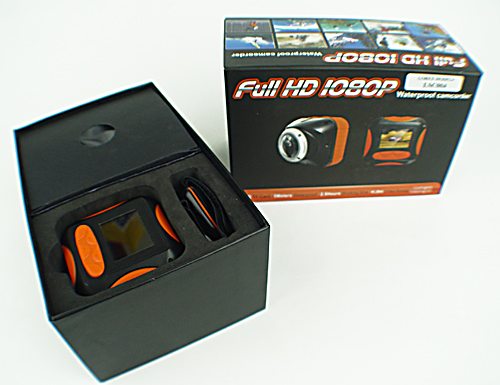 Unboxing the Active HD Sports Camera, I was pleasantly impressed with the box packaging. The camera and the accessories were packaged neatly and securely inside. I like when a company takes an effort in their product design all the way down to the packaging. Its like the little garnishing around a gourmet dish.
One of the first things to catch my eye on the camera was the LCD screen on the back. The 1.5″ inch TFT screen has a resolution of 320 x 240 and has a nice display during playback. The screen has a nice contrast and sharp image to it.  With the screen being the small size it is, I was truly impressed with the show of icons it displayed, and the icons were easy to see and not crammed and unreadable.  There are about a dozen icons that can be displayed on the screen – from the battery status to video resolution to white balance and much more. Under the lens is a speaker, so you can hear the audio while you review the playback. There is even a slot for a mini HDMI cable so you can  connect the camera to your HDTV and review your footage.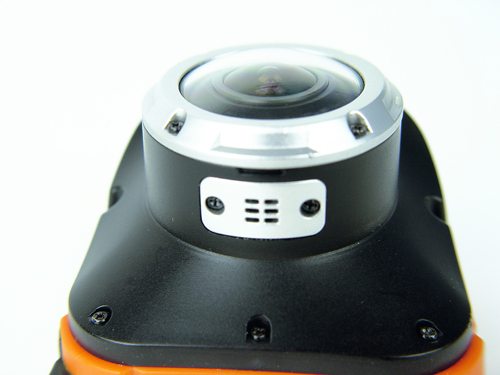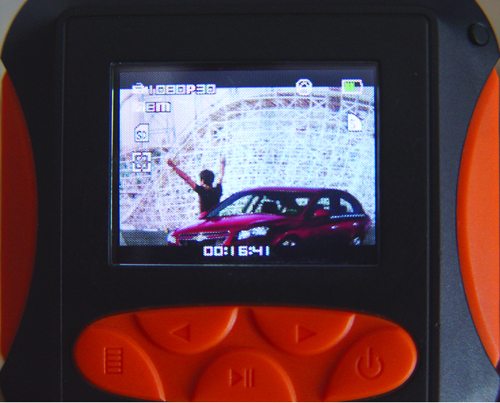 I loved having the LCD screen not just for camera status display, but mainly for framing my shots and getting a live preview so I know what my shots will look like or see if the camera is tilted too high, too low or positioned incorrectly. The great thing about the LCD screen is that it is standard on the Active HD camera and not an optional accessory like other action POV cameras. With all the features that this little camera has to offer, it is safe to say that it can be comparable to  a standard HD video camera with a lens cap, a tripod socket at the bottom of the  camera, and a remote control. This camera has many other similar functions, too, like a self-timer, adjustable white balance settings, night-mode, and continuous shot for the photo option.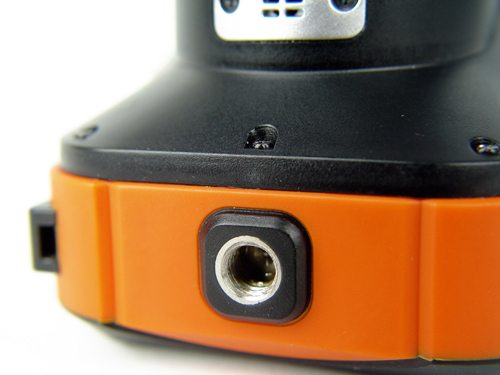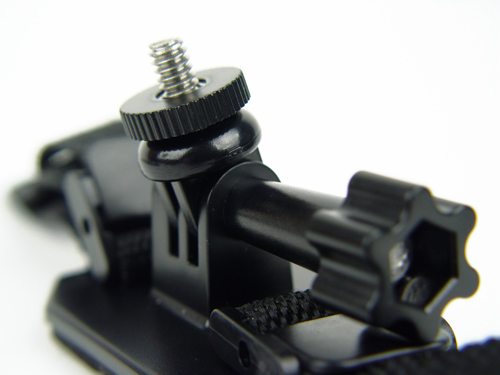 I can't tell you how refreshing it is to have the tripod socket and remote. I have plenty of tripods, mini-tripods, and table tripods in my arsenal, and I found that I could attach this camera to all of them. This camera felt more like a production camera than a  standard action camera. The other action cameras, such as the GoPro Hero and ContourHD, don't offer the tripod socket so I was a slave to their proprietary mounts or found myself coming up with very creative ways of attaching them to my available tripods and various mounts. Believe me, I should  invest in gaffer tape and rubber bands.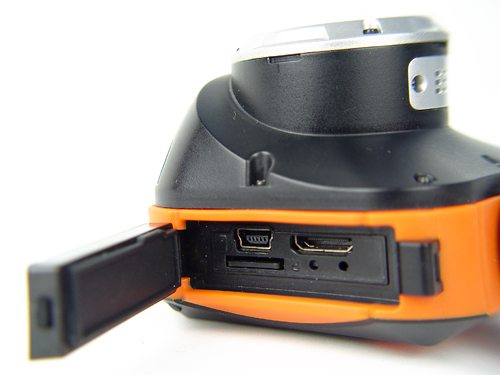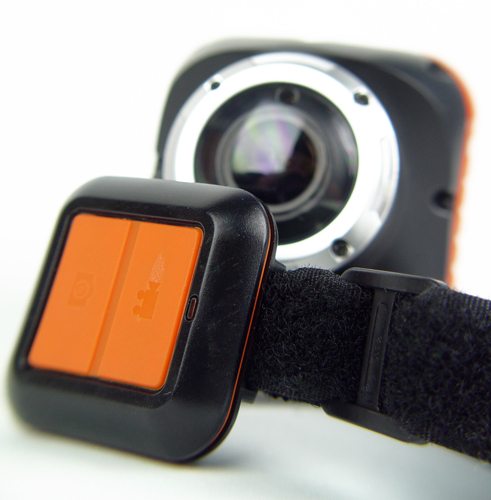 As far as the remote control is concerned, Lorex was gracious to include it. Here's why: Let's say we mount a camera on the hood of a car. When we want to start recording we would have to have to pull over, get out of the car, press record, get back in the car, and then go about our business. Or we could just start recording and waste recording time and space on the SD card. The remote control allows you to start and stop recording when you want to or need to at the press of a button, which can save time and space on the microSD card – which unfortunately is not included. Plus, recording only when you need to can help aid in battery life.
I think for as cheap as SD cards are nowadays, Lorex should have at least included a 1GB card for users to get started. This sports camera supports microSD cards up to 32GBs. One note about removing the SD card: unless you have tweezers with you, or at least a friend with really long nails, it is quite a challenge to remove it.  The SD card slot is located is in a very narrow spot, making removing the SD card with your fingers tough.
The Active HD camera is a 5MP CMOS camera that has several video resolution settings to choose from: Full HD 1920 x 1080 (@ 30fps), HD 1280 x 720 (@ 30fps or 60fps),  and WVGA 848 x 480 (@ 30fps or 60fps). You can choose from Super Fine, Fine or Normal quality. The camera records to the h.264 format and  has a battery time of around 2.5 hours. It has a 125° field of view in 1080p and 170° field of view in 720p and lower.
Never miss one of our posts again. Sent MON, WED, and FRI with the latest gadget reviews and news!
The Lorex Active camera can take snapshots  like many other competing action cameras, and the still image is pretty decent. Here are a couple of untouched snapshots: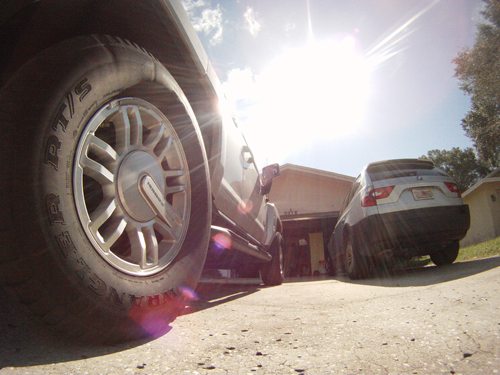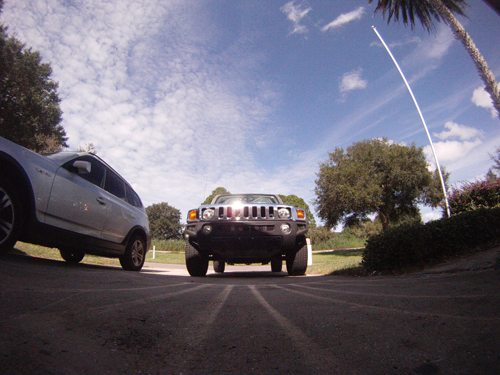 And unlike some of the other action cameras, this camera is waterproof without the need for an additional waterproof housing.  However, it is only waterproof up to 5 meters so if you want to do some deeper underwater shooting, you can go with another Lorex option. But this camera is perfect for use with watersports like surfing, wakeboarding, skimboarding, etc.
With an optional module, the Active HD camera has a GPS feature.  I didn't receive the GPS module, so I wasn't able to test this feature out.
A couple of features I did find to be a nice touch is the motion detection that starts recording upon movement in front of the camera and the laser pointer above the lens that allows you to eyeball and adjust the angle of the camera. You can adjust the duration time of the laser in the Menu settings.
This camera comes with a flat mount, a headstrap, a helmet strap, wrist strap, manual, and carrying bag.
There are optional mounts that you can get such as a bike mount and chest harness.
Waterproof HD Helmet Camera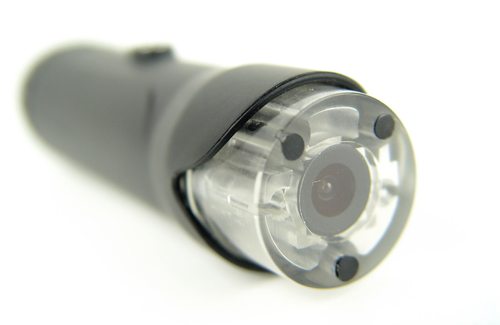 If you want to have a deeper diving camera, then try the Lorex LSC005 Active HD Waterproof  Helmet Camera. This lipstick camera is a fully submersible helmet cam that is underwater-rated up to 20 meters and has a wide 135° field of view. The LSCoo5 records only at 720p, which is still HD quality. It has a one touch button on top of the camera for start and stop recording. Press the button and a blue flashing light lets you know it's recording. Press it down for a second and it stops. Pretty simple.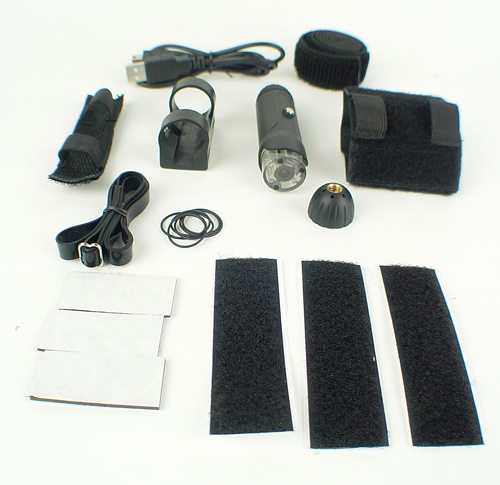 And just like the Active HD camera it comes with a few mounting options such as a flat base mount, a couple of Velcro mounts and Velcro bandages.  It also comes with an extra end cap, replacement O-rings, and a USB cable for charging and file transfer. It records to a microSD that you insert in the back behind a watertight cap.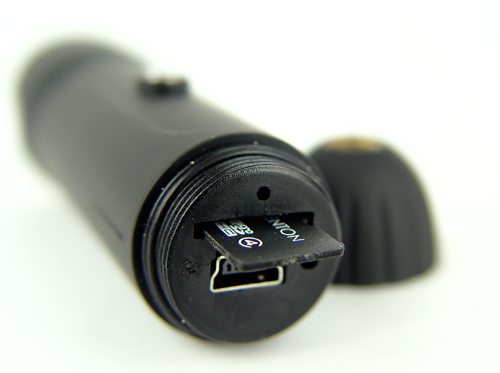 This is where the miniUSB port is also for charging and file transfer. One thing I liked about these cameras is that there was no special software or driver to install. Just plug them into your computer, PC or Mac, and it should recognize them right away.
Although it is only a 3MP camera, it still has a pretty decent resolution quality. Its battery life is the same as the Active HD – around 2 hours. The price on this camera is $149.99
Active HD Sports Camera Sunglasses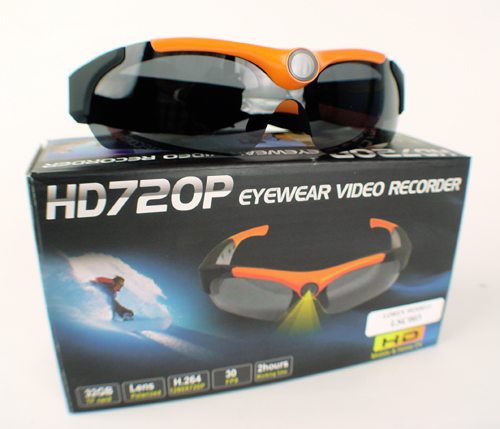 Another action camera in the Lorex arsenal is the Active Vue HD Video Wide Angle Sunglasses. They have the same field of view as the LSC005 HD Waterproof Helmet Cam of 135 degrees and shoots in 720p  but these are not waterproof  sunglasses. However, these glasses are a definition of a POV camera good for outdoor sports like mountain biking , boating or snowboarding. They are rated for outdoor temperature use from -20°C to 40°C. (About -4°F to 104°F)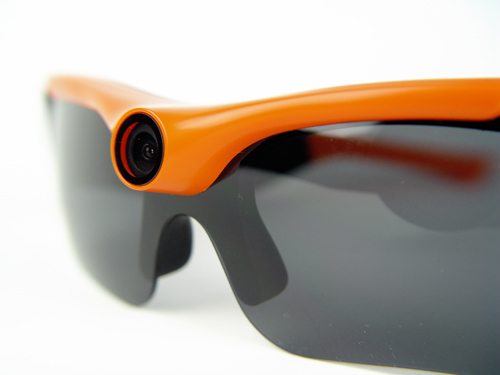 I  wasn't too thrilled about the bulk of the sunglasses, especially with the big round lens in the center. They seemed a little big for my taste, but what do you expect for action-camera sunglasses such as these. This isn't a spy camera,  after all. The lenses were polarized, which I prefer in sunglasses, and they came with a clear, non-tinted polarized lens that you can switch out if you choose. They also come with a study case, extra rubber end tips for the arms (black), lens cleaning cloth, USB cable, and power adapter.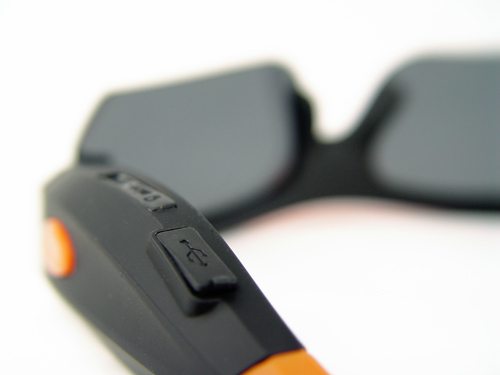 The microSD port and the mini USB cable are located under the right arm. Off to the side of the ports is the orange record button. One push for recording and one push to stop recording.
These sports camera sunglasses go for $209.99.

Here is a 2 minute montage I made of the 3 cameras. First,  it's the main HD camera, then the smaller mini camera, then the sunglasses camera. Thanks to my kids for helping out. They were hamming it up. I think they wanted to play with the cameras more than I did. Yeah, right. Shhh, daddy's working….
Product Information
Price:
$149.99 - $209.99
Manufacturer:
Lorex Technology
Pros:

LCD screen.
Waterproof.
Good picture quality.
Various mounts included.
Motion detection.
Several standard camcorder settings.

Cons:

No microSD card included.