The Gadgeteer is supported by readers like you! If you buy something through links on our site, we may earn an affiliate commission at no cost to you. Thank you! Learn more.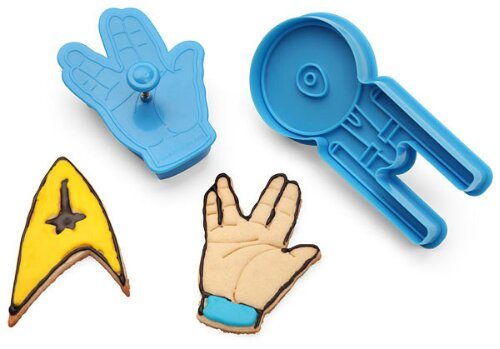 This set of  5 Star Trek cookie cutters from Think Geek will make your favourite Trekkie (or Trekker) as happy as a Klingon at his Rite of Ascension. The cookies are; the symbols of the Federation and Klingon Empire, the U.S.S Enterprise, a phaser, and a Live Long and Prosper hand.. Bake long and prosper, just don't eat too many cookies 🙂
Available now for $19.99.