We use affiliate links. If you buy something through the links on this page, we may earn a commission at no cost to you. Learn more.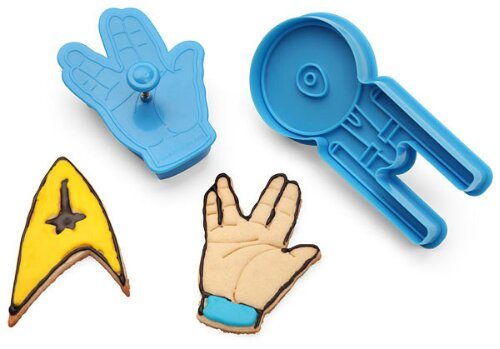 This set of  5 Star Trek cookie cutters from Think Geek will make your favourite Trekkie (or Trekker) as happy as a Klingon at his Rite of Ascension. The cookies are; the symbols of the Federation and Klingon Empire, the U.S.S Enterprise, a phaser, and a Live Long and Prosper hand.. Bake long and prosper, just don't eat too many cookies 🙂
Available now for $19.99.