We use affiliate links. If you buy something through the links on this page, we may earn a commission at no cost to you. Learn more.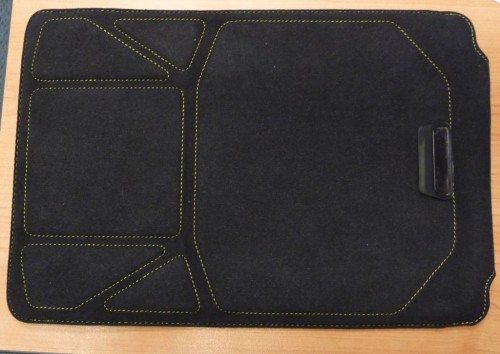 I was walking through  an electronics store the other day when I just happened to see the above case in a markdown bin.  It's an Acer foldable case stand for their Acer A500/101 (Barcode: 4717276489618). Now the Acer Iconias just happens to be about the same size as my Lenovo Thinkpad Tablet, so I tried it out for size and it fit. 🙂 It's a pretty cool design, so I took it to the checkout and found it was even cheaper than its marked $20 when they rang it up at $15.
From what  I can see this case/stand seems to be end of life AND it seems to only be available in Australia (though I'm more than willing to have someone with better Google-fu to prove me wrong). Truth is I'm not sure how relevant this review will be to anyone, but it's such a natty solution I thought I'd cover it anyway. 🙂
Construction
The case itself is made from a black felt material and you can see that there are pockets stitched into the top of the case which all have some form of screen protector stiffener in them. The pouch itself is 29 x 20mm ( 11.5 x 8 " ). In addition there's some small magnets in the triangles on the left and also in the big pad on the right.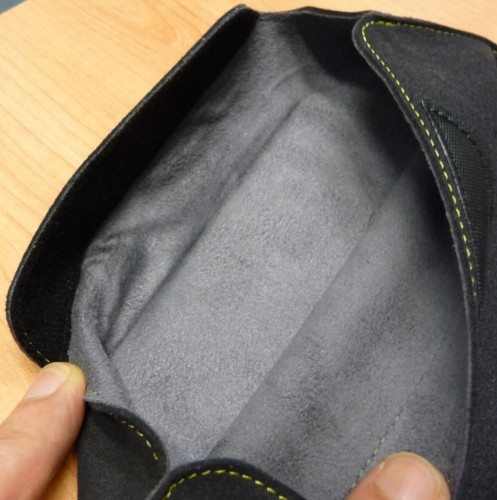 The bag is lined with a nice grey microsuede.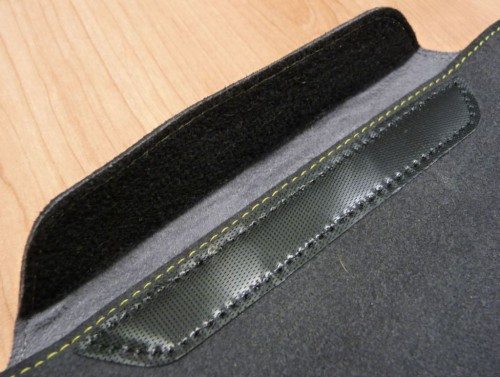 The closure is a micro Velcro setup.
The Stand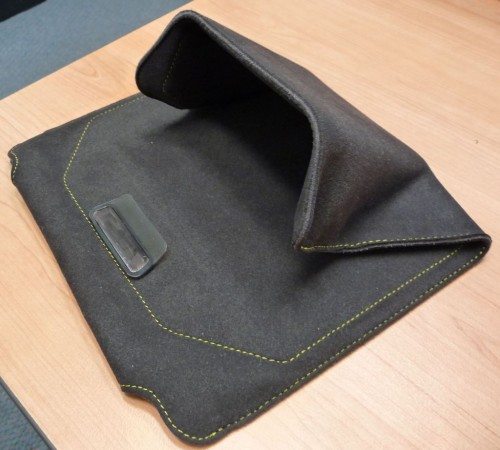 Here's the neat thing, by folding the case along the lines (much like origami), you can make it into a stand for your tablet.  The magnets mentioned above strengthen the structure to create this sturdy little structure.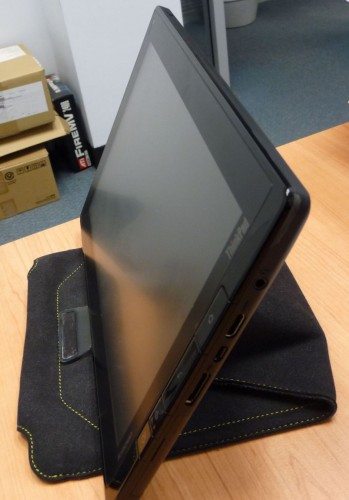 Your tablet is held in place by the black rubber latch at the front.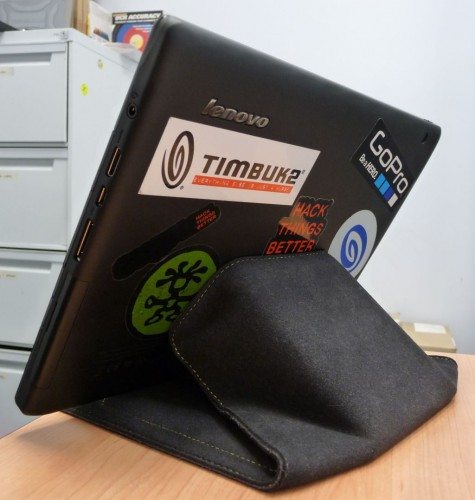 And from the back (see my expensive tablet back protector(s) 🙂 ).  The stand is sturdy enough to support my tablet both in landscape and portrait mode.
Conclusion
This stand is lightweight and extremely handy to carry around.  It's not going to protect your tablet from a big drop or bang but will protect it from scratches and dings if you've shoved it into your favourite gadget bag.  The fact that it easily and quickly changes into a stand for your tablet makes it a versatile solution.
As I mentioned above, it looks like it's end of life an only available in Australia, but I've never seen a stand like this before (I'm sure there's going to be millions of comments pointing them out for iPads and other tablets) and thought it worth posting 🙂

Product Information
Price:
RRP: $39AU but can be had for $15AU marked down
Manufacturer:
Acer
Requirements:

A tablet that fits in it.

Pros:

Lightweight
Protects your screen
Easily turns into a portable stand for both landscape and portrait

Cons:

Won't protect your tablet from harder drops or knocks
May not fit all tablets
Might be End of Life
Might only be available in Australia.