We use affiliate links. If you buy something through the links on this page, we may earn a commission at no cost to you. Learn more.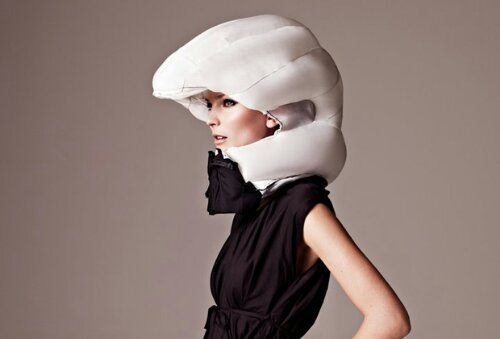 Here in Australia, wearing an Australian Standards-approved helmet is mandatory when riding a bicycle. I know a few people who won't wear bicycle helmets because of the bulk of the helmet, or because it might muss up their hair-do 🙂  So it's either risk a fine if you're caught (as well as risking head injuries), or don't ride a bicycle.
The Hovding Invisible Bicycle Helmet  is an airbag contained within a fabric collar that deploys in the event of an accident. The colour and fabric of the collar can be changed to match the weather or your fashion sense. 🙂 The collar includes a "black box recorder" which allows you to analyse crash data.
If you want to view a helmet deployment, check it out here.
It's not approved in Australia, but it's available for 3998 SEK ($575)  in Sweden.