We use affiliate links. If you buy something through the links on this page, we may earn a commission at no cost to you. Learn more.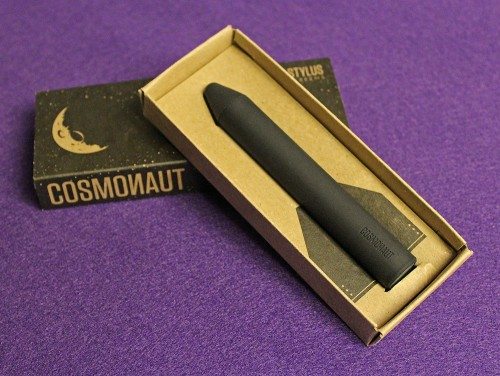 Up until now, the word "Cosmonaut" has always been the proper term for a Russian astronaut, conjuring up black-and-white cold war images from the 50s and 60s. From here on though, this word may take on a completely new meaning: A big, fat, round iPad stylus. Yeah, I don't get it either, but Cosmonaut is a cool name for a very cool stylus.
Studio Neat is a small company that makes iPhone and iPad specific products. The Cosmonaut was a Kickstarter project that was successfully funded and is now produced. The concept is so simple, it's a "Why didn't I think of that?" kind of idea.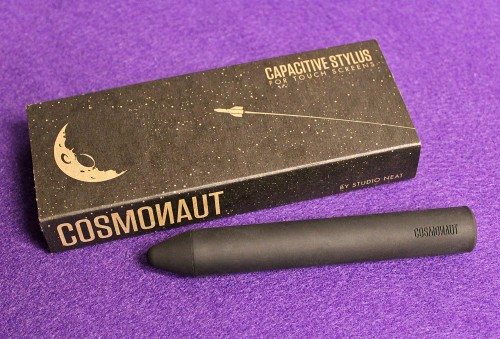 The Cosmonaut is an iPad stylus, pure and simple, with an emphasis on the simple part. It's rather fat, like a crayon made for toddlers. It also has some heft, but not too heavy and is very well balanced when held. It's comfortable to use for long periods of time, especially when using a sketching or note-taking app.
So why would anyone want a stylus when Steve Jobs famously said that your finger is the perfect stylus? As it turns out, Steve was wrong. Yes, a finger is used on the iPad/iPhone the vast majority of time, and usually it is the perfect stylus. But something happened as the iPad matured. The apps went way beyond what Apple had ever envisioned, and they're continuing to evolve today. Now, there are some very sophisticated writing, drawing and painting apps that practically require a stylus. And by the way, have you ever tried to swipe or tap on an iPad or iPhone while wearing gloves? Fun, huh? As you can see, sometimes it's good to have a stylus.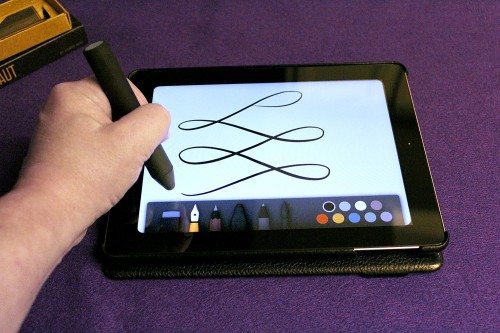 Usually, I use the Wacom Bamboo stylus. However, it has its drawbacks, most notably a too-soft tip and a too-thin shape for my hand. I have always leaned towards a fatter pen or pencil when I had the choice. They always feel more natural to me. The Cosmonaut was instantly comfortable the first time I held it. Whether I am drawing or jotting notes, I can quickly switch from writing to clicking menus or buttons with ease. There is a natural, effortless flow in using the Cosmonaut. Studio Neat compares using the Cosmonaut to writing with a dry-erase marker. That's a pretty accurate description.
The thick, rubberized coating grips well, and the tip is just the right hardness for drawing.  It's not replaceable (unlike the Bamboo, which is easily replaced) and only time will tell how long it lasts. I would have preferred a more pointed tip, but if the tip is too thin, the iPad won't recognize it. This is a necessary compromise for any stylus regardless of brand or price. An inner aluminum core gives the Cosmonaut strength and rigidity. It's well made in the good ole' USA, so you can feel good knowing you are supporting local companies.

One issue I have with the Cosmonaut is its roundness. It will easily roll off a desk or table top. If Studio Neat could offer a Cosmonaut with a hexagonal shape – like a pencil – or just slightly oval to prevent rolling and still make it as comfortable as the current one, it could be the perfect stylus.
As it is, The Cosmonaut is really good and very fun to use.
Product Information
Price:
$25 US
Manufacturer:
Studio Neat
Retailer:
Studio Neat
Pros:

Comfortable
Balanced
Well made

Cons:

Can roll away
May be too fat for some users