We use affiliate links. If you buy something through the links on this page, we may earn a commission at no cost to you. Learn more.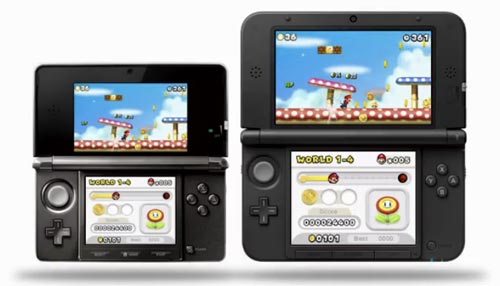 This week Nintendo announced the 3DS will no longer be an only child. This summer Nintendo will be releasing the 3DS XL (on the right), a larger version of its sibling. Along with being bigger overall, screen real estate goes up by 90%. The XL's top screen is 4.9 inches and the bottom screen is 4.18 inches (but from what I have read, the actual resolution on the screens is supposed to be the same as the original 3DS). According to Nintendo, the XL has longer/better battery life and will come in white, red/black, and silver/black.
The Nintendo 3DS XL will cost $199.99 (here in the States) and will be released alongside New Super Mario Bros. 2 on Aug. 19.