We use affiliate links. If you buy something through the links on this page, we may earn a commission at no cost to you. Learn more.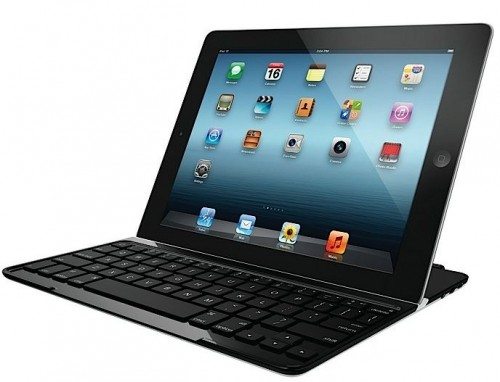 I hate hiding my slim and sleek gadgets in big bulky covers, and while I don't (and probably never will :)) own an iPad, the new Ultrathin Keyboard Cover which was announced today by Logitech looks the goods.
The cover has an ultrathin alumium screen aligned with iPad's built in frame magnets and makes use of the iPad's instant on/off function.  Logitech claims that the Bluetooth wireless keyboard will give you up to 6 months on a full charge (based on 2 hours usage a day), and the built-in stand can be used for typing duties or watching movies.
"The third-generation iPad and its apps are designed to give you more control and creativity, whether you are editing photos and movies, making music or writing a novel," said Alexis Richard, director of product marketing at Logitech. "The new Logitech Ultrathin Keyboard Cover – with its ultra-sleek, smart design and extended keyboard battery life – provides a convenient way for you to make the most of your iPad no matter what activity you are using it for."
The cover works with either the iPad 2 or iPad (3rd generation)
Available to preorder from the Logitech store for $99.99 and expected to ship by the end of the month.