We use affiliate links. If you buy something through the links on this page, we may earn a commission at no cost to you. Learn more.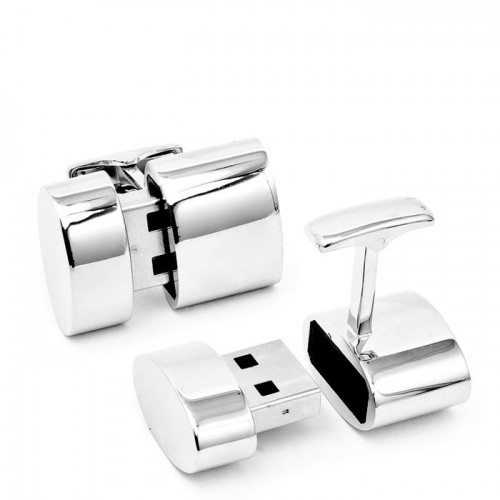 Wondering what to get for the stylish gadget guy this coming Valentine's Day?  It would be difficult for him not to love these Polished Silver Oval Wifi and 2GB USB Cufflinks from Brookstone.  On the surface, they're a regular pair of classy polished silver cufflinks, but there's more than what meets the eye.
Each cap can be detached from its base revealing a 2GB USB flash drive on one side and a WiFi hotspot on the other.  Once the corresponding software is installed on a (hard-wired) laptop or desktop, simply plug the WiFi end into the computer and start using your iPhone, iPad, etc from your new mobile hotspot.
These are a bit pricey, but how many other guys can be wearing their very own hotspot?  The WiFi/USB cufflinks are available through Brookstone for $250.