We use affiliate links. If you buy something through the links on this page, we may earn a commission at no cost to you. Learn more.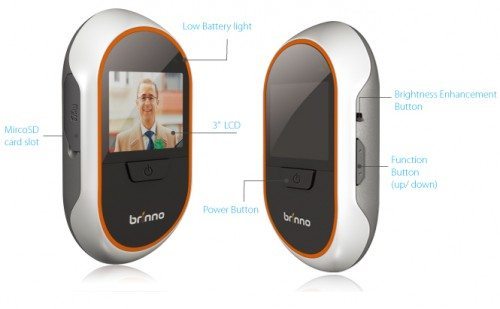 Knock knock!  Who's there?  Now you'll know with the PeepHole Viewer PHV1330 from Brinno, which records images outside your door onto a microSD card and has a 3″ LCD display on the inside for your viewing.
Regular peepholes are great, with a few shortcomings:  You have to be the right height to use them for one thing, and you don't have a record of who comes to the door.  Brinno's PeepHole Viewer solves those issues.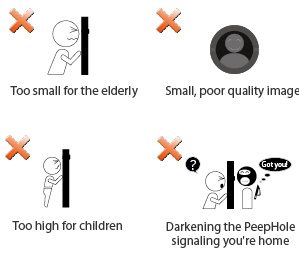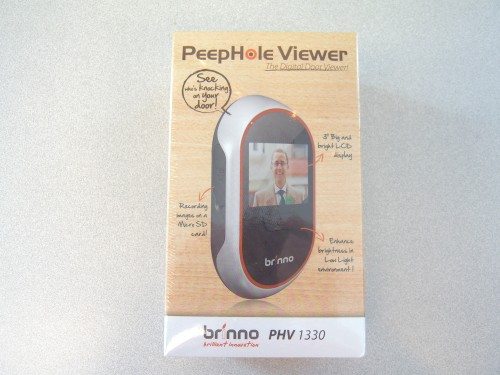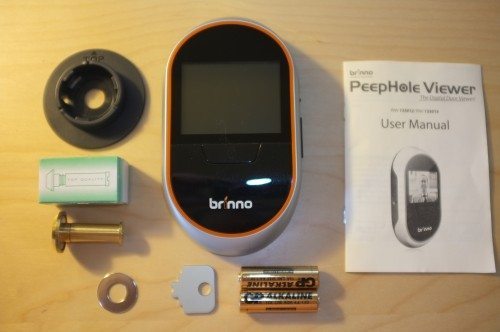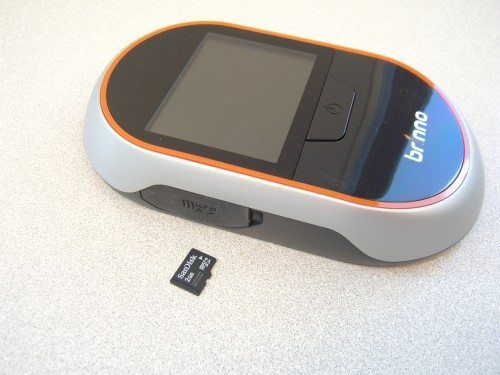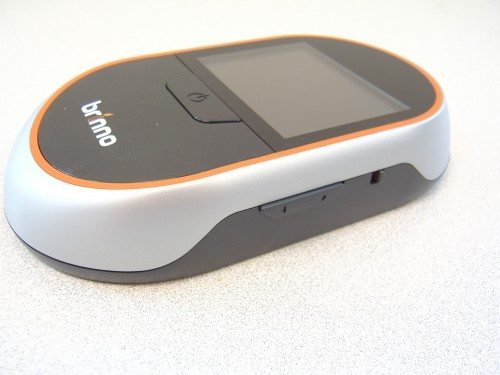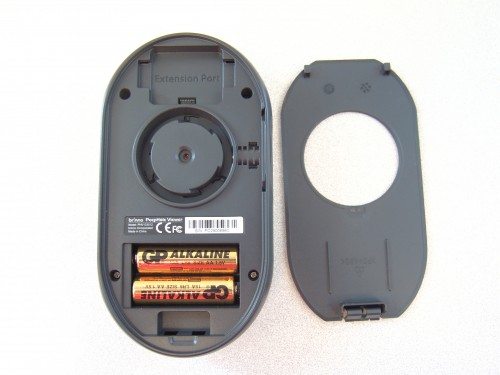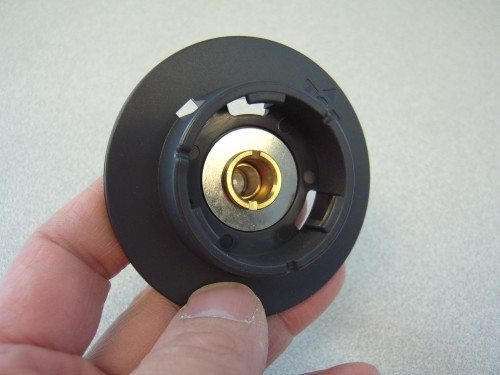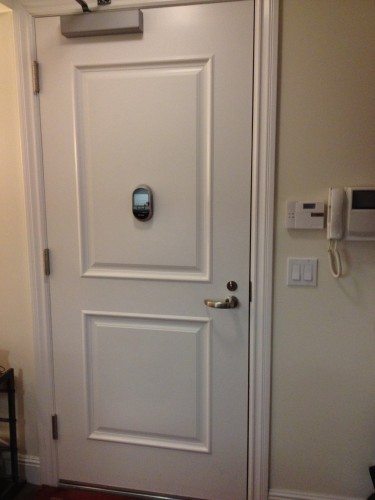 How it works:
Brinno suggests using the included peephole, which gives a wide angle view, and fits into doors with a maximum thickness of about 2 to 2-1/4 inches.  I didn't need to drill a hole since my door already had a peephole, but the included peephole needs a hole of about 1/2″ diameter.
Normally, the Brinno PHV1330 sits there.  The screen is dark.  If someone comes to your door, you press the button just below the screen, and the camera image pops up.  Still shots are recorded for a few seconds and saved to the microSD card.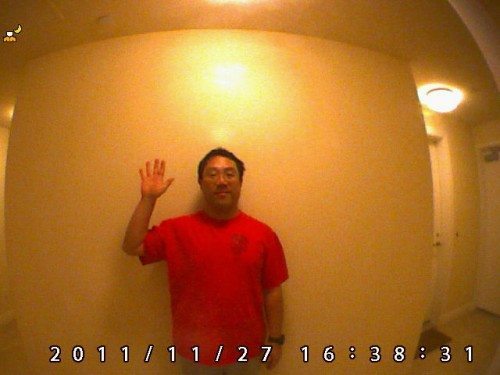 You'll note that our main door faces a corridor in our condo.  Lighting is the same around the clock.  Still, I found better results if I had the brightness/gain switch set to "low light" mode (see icon in upper left corner).  There's not a lot of detail; you can't really make out the SF Giants logo on my orange shirt.  But the time/date stamp is a nice touch.
Speaking of the time/date stamp, read the instructions on setting it.  I spent about 3-5 min trying to set it myself without opening the manual and failed.
Never miss one of our posts again. Sent MON, WED, and FRI with the latest gadget reviews and news!
The Brinno PHV1330 did exactly what it says, but I'm not totally convinced it's any easier than peeking through a glass peephole that doesn't require batteries.  The PHV1330 takes a second to turn on when you press the button.  Peepholes are instantaneous.  But then again, peepholes can't record images with a time/date stamp, either!
Product Information
Price:
$159
Manufacturer:
Brinno
Pros:

Records images outside your door with a push of a button on a large, 3" LCD screen.
Comes with peephole and batteries.
Optional knock or motion sensor available (not included).

Cons:

MicroSD card not included.
May be slightly less convenient than a regular peephole.