We use affiliate links. If you buy something through the links on this page, we may earn a commission at no cost to you. Learn more.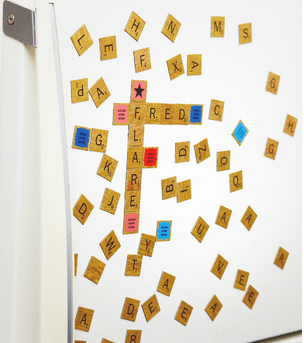 I saw this on BookOfJoe and thought it could be fun to exercise some literary talent while waiting for my bagel to thaw out in the micro. This could be a fun thing for the office fridge too.  As we run to the magical mystical appliance this weekend looking for gobble left overs, why not scramble up some scrabble scraps?
From the FredFlare web site: "It has 100 letters using the standard English Scrabble distribution".
$15 Refrigerator and frozen bagels not included.