We use affiliate links. If you buy something through the links on this page, we may earn a commission at no cost to you. Learn more.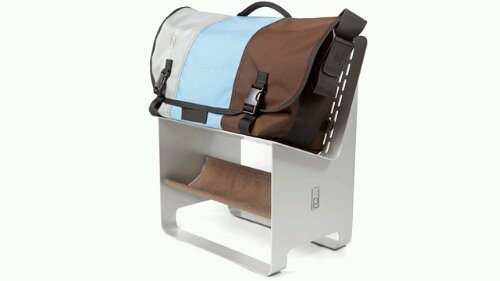 So you've spent all that money personalizing your new gadget bag, forked out for that rare once in a lifetime  unobtainium material. What's the last thing you want to do? Put your new best friend on that dirty, icky floor.
Worry no longer, Workiture has you covered. Their el-bagped stand (shown with a Timbuk2 bag) is manufactured from sturdy eighth-inch cold-rolled steel, sanded, TIG welded, and powder-coated and protects your new baby from all that muck.  You can even choose from a number of (bag matching?) fabrics and patterns if you choose to have it manufactured with a shelf, as shown.  Some of these stands can even be flipped over and used as a stool.
Priced at $169 without and $199 with shelf.