We use affiliate links. If you buy something through the links on this page, we may earn a commission at no cost to you. Learn more.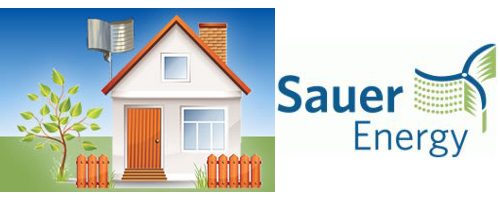 This is a Sponsored post written by me on behalf of Sauer Energy. All opinions are 100% mine.
I saw a poll question on a news site recently asking if the US was heading for another recession.  I was confused because I hadn't realized the current recession had ended!  Then yesterday I hear that our local power company is requesting an 18% rate increase from the state's energy commission.  Salaries are stagnant, and the cost of everything is continuing to increase.  Energy costs for my home are a considerable part of my budget.  I've done many things to minimize my energy consumption and costs:  replaced almost every light bulb with CFLs, unplugged energy vampires, wash only full loads of dishes and laundry – but still my bills are higher this year than last.  These increasing costs have me contemplating other ways I can reduce my costs.  I've already gotten rid of my landline phone, and I think cable is next.

We told you in June about the Sauer Energy Vertical-Axis Wind Turbine (VAWT)  that can even be used in urban settings.  Unlike giant, dangerous, modern wind turbines, the Sauer VAWT is small – only about 3 feet tall with a 6-ft diameter.  It can be mounted to existing structures and requires only 2-ft of clearance above the roof.  It's small enough that it can be turned by only a 5mph wind, which makes it effective in many geographic areas – not just the windswept plains.  And unlike creaky, old-fashioned windmills, the Sauer VAWT is quiet enough to use without disturbing the neighbors.  Sauer says the turbine can pay for itself in about 2 years in some installations.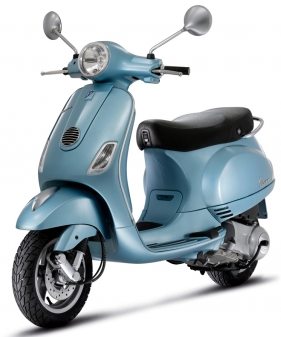 Sauer already has your home energy costs covered, and now they've joined with The Gadgeteer and a few other websites to offer you a way to reduce your transportation costs, too.  Learn more about how you can Win a Vespa in the Go Green! Go Vespa! contest, after the jump!
With the Go Green! Go Vespa! contest, you'll have a chance to win a Vespa LX 50 4V scooter so you can zip around town at a maximum speed of 39 mph while sipping gas at an amazing 85-90 mpg!  There are two ways you can enter to win.
You can leave a comment for this post telling us which color Vespa you'd choose if you win.
Tweet the message  "I can feel the #WIND flying through my hair when I cruise around on my Vespa! Thanks http://bit.ly/SauerEnergy!"
Contest entry period is now over.
The Contest begins at 12:01 a.m. Eastern Standard Time ("EST") on October 17, 2011 and ends at 11:59 p.m. EST on October 31, 2011 (the "Contest Period").  The official rules and the list of all the blogs working with Sauer on this contest are found at Go Green! Go Vespa!  And don't forget to go to the Sauer website to learn more about their energy source of the future!
Meet Joe… from Dieter Sauer on Vimeo.