We use affiliate links. If you buy something through the links on this page, we may earn a commission at no cost to you. Learn more.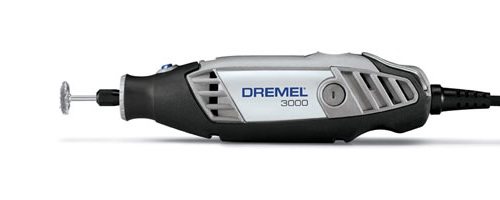 We have reviewed Dremel tools before- the 300 series, the Trio, and a cordless tool, however the company just keeps making a good thing better. The new Dremel 3000 power rotary tool incorporates a lot of smaller changes, and one big one- the nose cap now acts as a wrench for loosening tools.
The new tool runs 5,000 to 32,000 rpm, packs a 1.2 amp motor in the 20 ounce package and is compatible with most Dremel rotary tool accessories and attachments. Among the smaller changes are larger and better placed air vents (earlier models tended to be easy to block or blew hot air on your fingers), a more ergonomic grip (the grove shown above on the bottom is perfect for your little finger in many positions). The front end was reshaped to make the pencil grip easier, and the symmetrical housing  allows ambidextrous use.
The big change, however, is a new nose cap that screws off as usual for various attachments, and is also shaped to act as a wrench to change tools easily. The nose cap has a reinforced opening the same size and shape as the collet nut. The good news is that it acts as the aforementioned wrench. The less good news is that you have to line things up to remove or reattach the cap.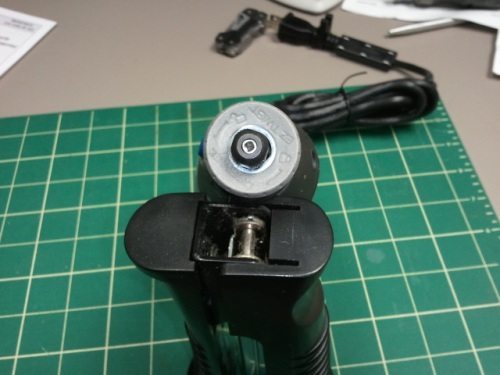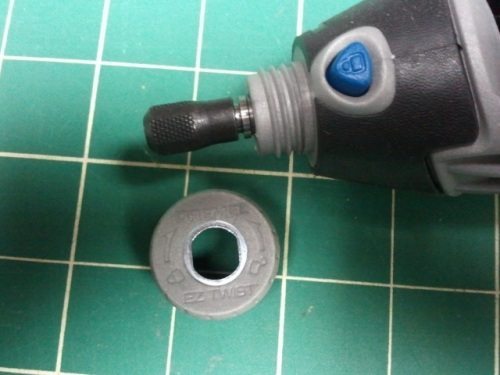 It comes in a molded plastic case with a small 'starter' selection of 28 bits and accessories- none of which are the recently introduced EZ Lock system oddly enough- and two attachments- the cutting guide which turns the tool into a router or rotary cutting tool, and the sanding/grinding guide which turns the tool into a mini-grinding or sanding station. The sanding/grinding tool is recommended for use with the Dremel 2500-01 Multi-Vise (not included). It offers a four year limited warranty.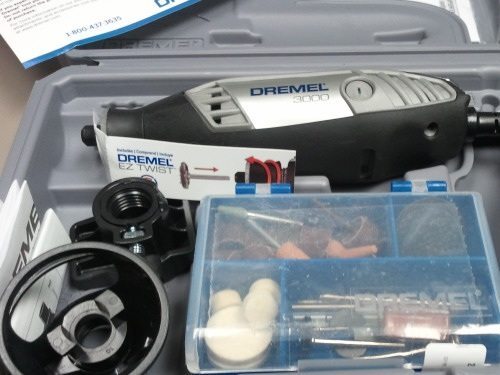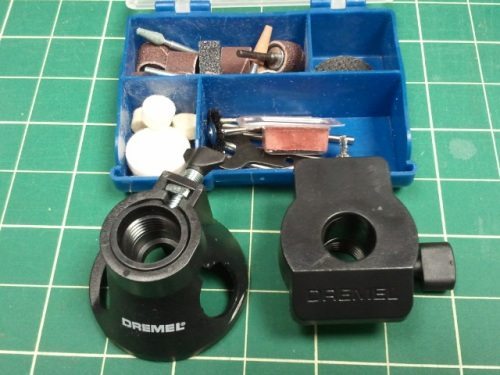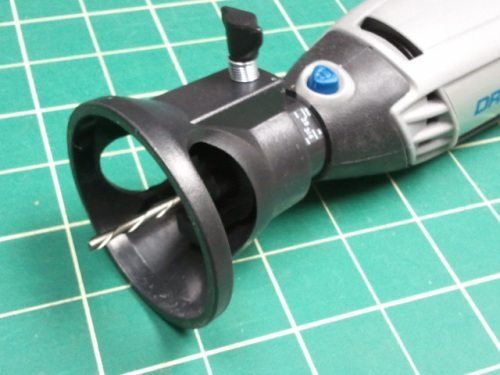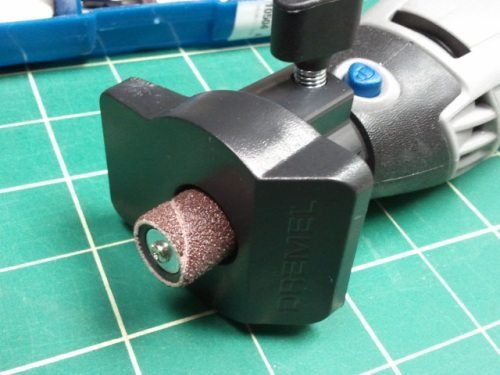 The 1.2 amp motor is a bit stronger than the 300's 1.15 amps, but not powerful as the professional series 400 XPR's 2.0 amp motor. Compared the the 400 XPR (my main tool at work), the 3000 runs less smoothly with a slight vibration at the lower speeds. Like the 300, it has an integrated on/off/speed selection control. It works well, with a slight detent at different speed settings (although I prefer the separate controls the 400 XPR features. )
I like the new design. It  is comfortable to hold in several positions and seems to run a lot cooler. There is something about the simple 'little finger groove' that really seems to help. The main body is fairly compact, so it fits in odd positions well and feels nice and light.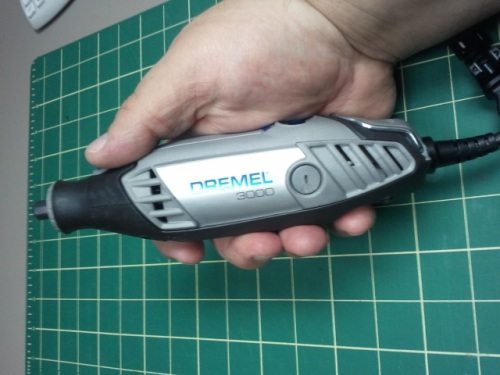 The new 'EZ Twist' nose cap is certainly a nice feature, and a good example of tool evolution. Early Dremels required a wrench to remove the bits, then they installed a locking mechanism that made it easier, then there was a new shape of collet nut that worked with the lock to make it a mostly tool-free job… unless you got things a bit too tight. The EZ Twist cap may not seem very revolutionary but it is a really nice step towards painless bit changes. I am not sure it is a big enough change to upgrade from a different recent model, but if you only have an older tool or have never tried a Dremel, you should look into this series!
If you do not know what you can do with a Dremel, you really owe it to yourself to look into these. Go to the Dremel Videos and How To page for a glimpse of what these really cool tools can do for you!