We use affiliate links. If you buy something through the links on this page, we may earn a commission at no cost to you. Learn more.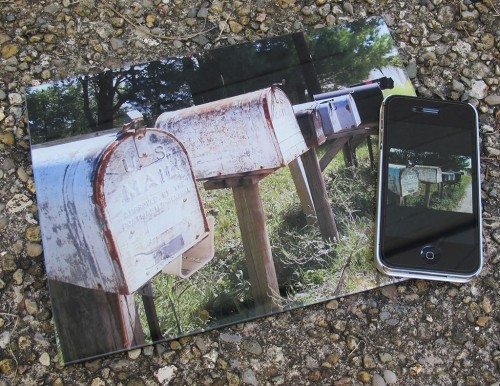 My iPhone 4 replaced my Canon SD1100 point and shoot pocket camera quite awhile ago. Not because it takes better images, but because I have with me all the time and am able to snap photos whenever the mood strikes me, which is pretty regularly. I recently captured the cool image you see above (at least I think it's cool…) and wondered what it might look like blown up into a 12″ print. Lucky for me, a company by the name of Fracture had offered to send me one of their 12″ printed glass images if I would review their process and resulting product. I happily agreed and here is the review.
Note: Click the images in this review to see a larger view.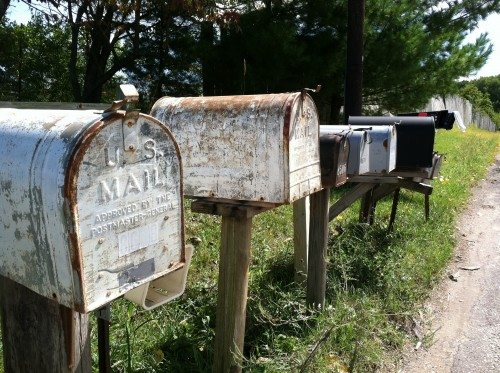 First of all, the image above of the rusty mailboxes was taken with my iPhone 4 using the stock camera app. There's no applied filters or any post processing. You can click it to see the full sized 5 megapixel image. I wish I would have taken more time to compose the shot just a little better, by allowing more of the large mailbox on the left to be displayed. Either way, I still like the image quite a lot.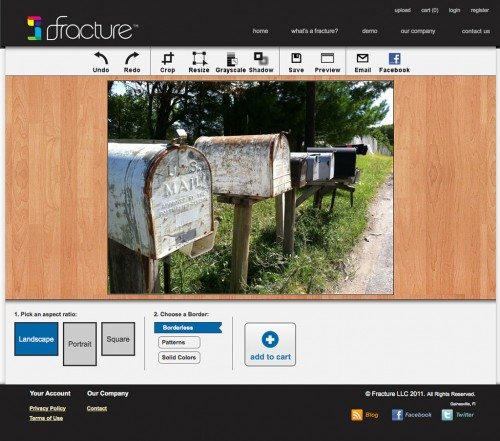 The Fracture website is very easy to navigate. All you do is upload your image, which they suggest be 1mb – 10mb in size. Then you're presented with some editing options for cropping, resizing and aspect ratio.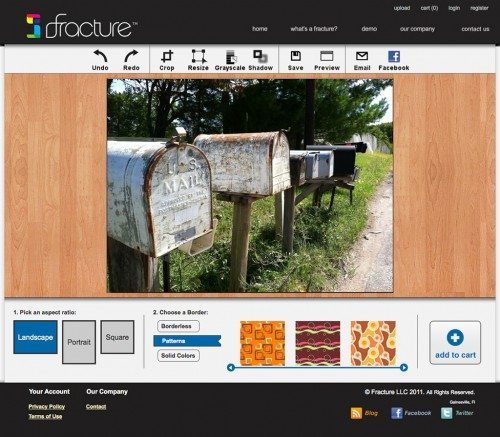 I opted for a borderless print, but there is a large selection of patterns…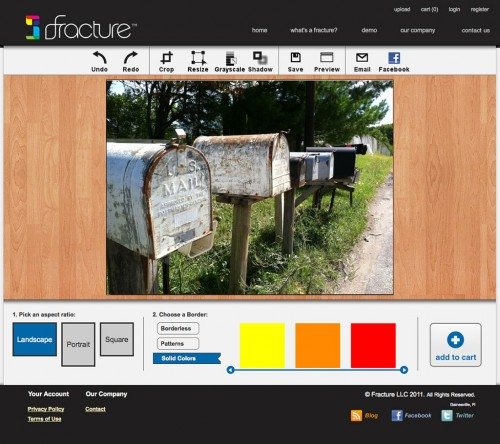 and solid colors that you can choose from if you desire a frame around your image. Be aware that this 'frame' is actually printed and not a physical frame.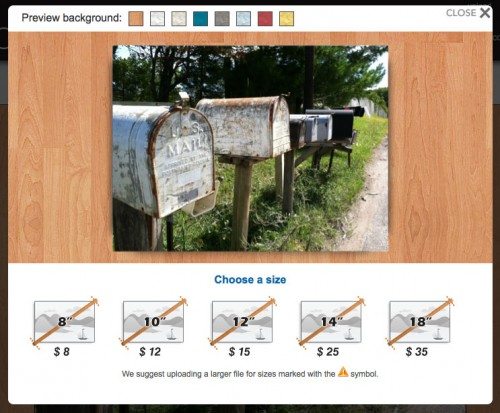 After you finish editing and choosing the framing option, you can choose a size. I was giveing the 12″ sized print, which is only $15. That seems like a great price considering it's a glass print and not a paper photo.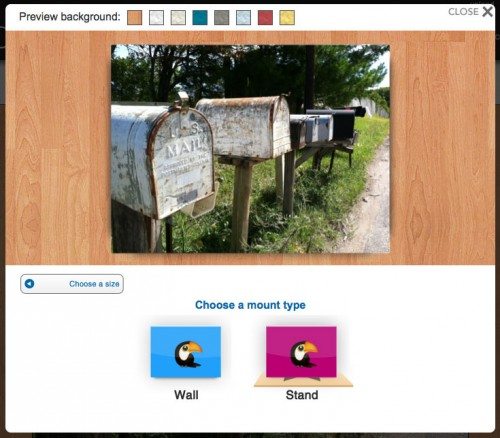 Your last customization option before checking out is to decide if you want to to hang the print on the wall or put it on a stand. I choose the wall.
There are 4 shipping options in addition to being able to pick the print up in person for free, if you happen to live near  Gainesville, Florida.
US Priority Mail – $9.09
FedEx 2nd Day – $32.96
FedEx Next Day – $53.06
I ordered my print on 9/16 and didn't receive it until 10/1, which seemed a bit slow given that US priority mail should only take 2-3 days. That said, the resulting image is impressive.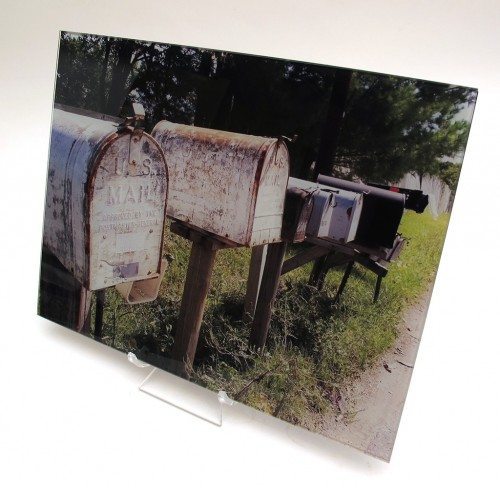 As advertised, the image is printed on a sheet of glass. Don't worry, the edges are completely smooth. The image will not fade and can not be scratched because it is printed on the backside of the glass. That means you can clean the front side with glass cleaner as much as you like.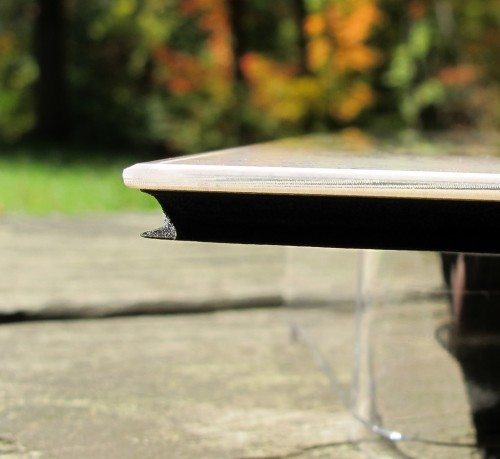 The Fracture image won't shatter either, because it's affixed to a thin piece of black foam board.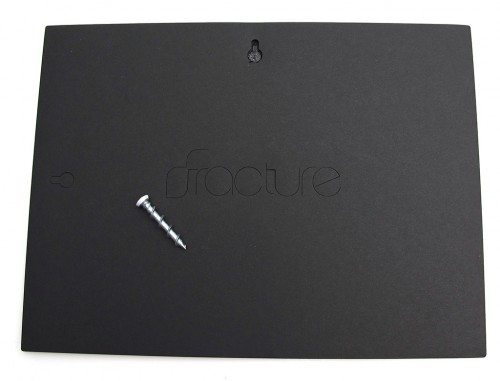 They even provide a screw and a slot to hang the image on the wall if you like.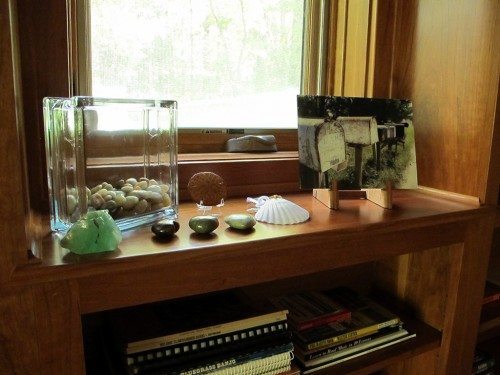 Even though I chose the wall hanging option, I've set mine up on a stand.
Other than the time it took to receive the image, I'm very happy with the Fracture print and have no qualms recommending their server.  I wondered how well an iPhone image would blow up and am glad to say that at least for a 12″ print, they look great as it is bright and crisp. Looking very closely, I noticed no banding or any other imperfections in the print. Now I'd like to try an even larger size 🙂
Have you used picture that you've taken with your iPhone as art for your home? If so, tell us about it in the comments.
Product Information
Price:
Manufacturer:
Fracture
Pros:

Simple web interface
"Frame" is built in
Won't scratch or fade

Cons: