We use affiliate links. If you buy something through the links on this page, we may earn a commission at no cost to you. Learn more.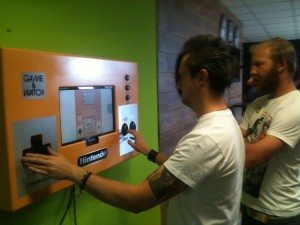 It seems like upsizing is flavour of the day at the moment.  First there was the 23″ Android Tablet and now there's the giant Game and Watch hack. Seems appropriate since we did an article on the original Nintendo Game and Watch recently.  The unit is capable of playing the games found at Pica Pic.
I suspect if we had one in our reception area, most of the staff wouldn't actually make it to their office 🙂
See more details at House4Hack.