We use affiliate links. If you buy something through the links on this page, we may earn a commission at no cost to you. Learn more.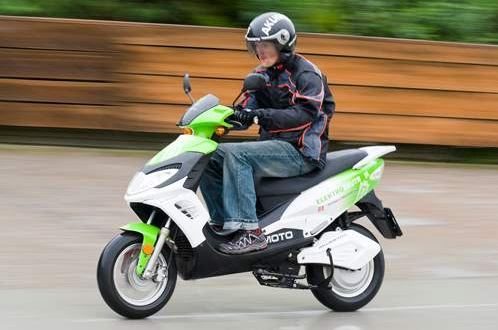 We reported on the fastest electric motorcycle, but now Czech company Akumoto has teamed up with national Electric Company CEZ  to claim the world record for the longest distance travelled by an electric scooter in 24 hours.  Covering 1136.3 kms (  706.1 miles ) , the scooter only used 40.8 kWH of Electricity which costs 190 Czech Korunas ( about  $10.35 ).  This is the equivalent distance of travelling between Prague to Paris.
CEZ  already has a network of charging stations across the Eastern European Country and has announced it's intention to have 200 installed by 2013.  To  assist with the record however pre-charged batteries were replaced along the route.  "The aim of the action was to demonstrate the travelling qualities and uses of electric scooters" said Akumoto's sales Manager Lukas Drahovzal.
There's no indications however of how far or fast you can get before having to recharge the batteries.
More information at Czechposition.