We use affiliate links. If you buy something through the links on this page, we may earn a commission at no cost to you. Learn more.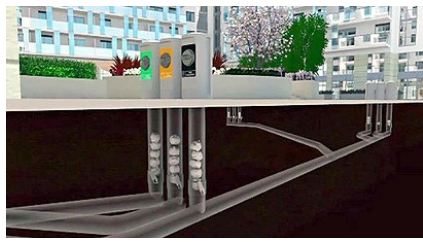 The City of Sydney Council, Australia is considering a system of high pressure underground pipes to collect garbage from inner-city homes.  Already in place in a number of European and other cities, the system can be retrofitted into current infrastructure though it is obviously easier to implement in greenfield sites.
The system may mean an end to the dirty garbage bins and the noisy, fuel consuming garbage collection truck, reducing waste and greenhouse gas emission.
Check out the video at The Sydney Morning Herald.