We use affiliate links. If you buy something through the links on this page, we may earn a commission at no cost to you. Learn more.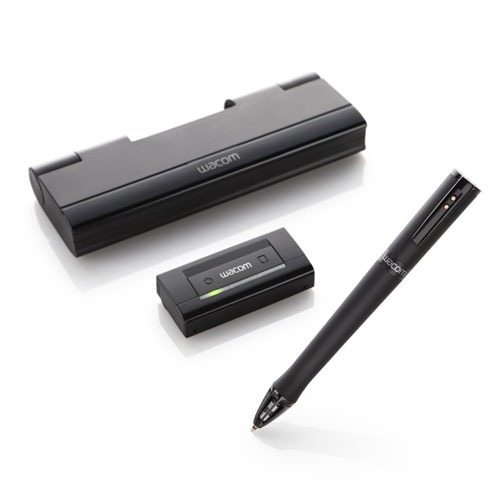 Most Wacom tablets have to be connected to a computer for it to work.  But what if you prefer drawing on physical paper with a pen?  That's where Wacom's Inkling comes in.  It works similar to the Livescribe but the Inkling doesn't require special paper.
The Inkling uses a clip-on receiver that you attach to your notepad and then you sketch with the included Wacom ink pen which has 1024 pressure points.  Your sketch then gets transmitted to the receiver which can then be plugged into the computer so you can upload your sketches.  What's amazing is that the receiver has a button which will add new layers to your sketch.  Once imported, you can edit these layers in Photoshop.
Wacom has nicely bundled everything into a small charging case ready to go at a moments notice.
Wacom's Inkling will be available in mid-September at $199. Check out the video after the jump.