We use affiliate links. If you buy something through the links on this page, we may earn a commission at no cost to you. Learn more.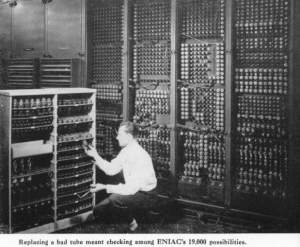 Gadgeteers I need your help!!! 🙂
After some discussions about PalmPilot handhelds in the comments section I thought why don't we do a weekly series about technology we used to use ?
This will allow us all to reminisce about technologies past , show the young' uns what we had to put up with ( "Luxury,  I remember when I were a lad… " )  and hopefully stimulate some nostalgic conversations. Lets face it, some of these were basically the ancestors of what we use today.
Some of the thoughts I had:
Ipaq H Series Ipaqs
IBM's non-IBM compatible PS2 series
Cassette Tapes ( was going to do 8 track but I'm not that old 🙂 )
Nintendo NES
Laser Disc
Nintendo Game and Watch
IRC
Casio Databanks
Sony Walkman
The VHS/Beta War
BBSs
Looking for ideas of other things that we could post. I couldn't afford all that technology, some wasn't available in Australia, and my memory's not as good as it used to be  so need your assistance.
Either message me or chuck in a comment, but in the comments don't start reminiscing, leave that till your "Do You Remember" is posted. 🙂