We use affiliate links. If you buy something through the links on this page, we may earn a commission at no cost to you. Learn more.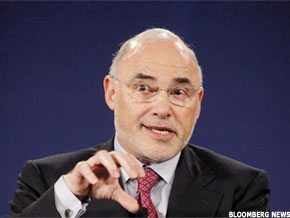 Recently HP's CEO Leo Apotheker said that they were open to the idea of licensing WebOS. And I literally heard the entire internet say, "It's about time." Arguably WebOS is the freshest and best multitasking mobile OS available. If you don't agree with that, you most certainly will agree with the fact that even if you have never owned a WebOS phone, you respect WebOS.
WebOS is like a Mercedes with no wheels. It is very attractive, it also is not going anywhere. With Palm Pre's initial launch people loved WebOS but hated the Pre. I thought more devices were coming but all we got was the Pixi (which I actually like). Next thing you know, Palm is sold and WebOS was M.I.A. then Android took over. WebOS resurfaces with an updated Pre and a showing of the 3 new devices to come. Finally!
The HP Veer has recently launched and most people are scratching their heads as well as I about this one. The latest device to try to put WebOS on the map literally and figuratively is over shadowed by huge slates from Android. HP what are you thinking? Most people around the net were very excited about the Pre 3 and they should be. It's what the Pre 2 should have been. The HP Veer should have never been made! So we all wait until who knows when for the Pre 3 and the Touchpad.
Meanwhile on AllthingsD, HP CEO says that he is open to licensing WebOS. Well duh! You should've done this when you had no new devices on the market and you sat back and watched Android invade every space possible. Then you release the tiniest smartphone ever like people are looking for a Web capable device with the smallest screen to read anything on! Ridiculous.
I hope that HTC, Samsung and Motorola jump off the Android Wagon (we know how much Google has been a thorn in their side). I would love to see a 4.3 inch WebOS phone. Make this happen and you could see a glitch in the Matrix.