We use affiliate links. If you buy something through the links on this page, we may earn a commission at no cost to you. Learn more.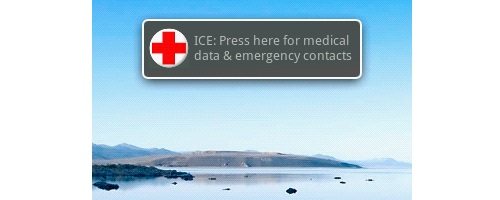 One of the more logical recommendations emergency workers offer is there should be some way to quickly find your emergency contacts and information in your wallet or on your cell phone. For the last several years, they have suggested you make a listing for 'ICE' (In Case of Emergency) with your primary contact's information listed.
The smartphone version of this is one of several programs that let you put all of your emergency information in one place, contact people from within the app, and offer tools to make it easy for emergency personnel to find and activate the app even when the phone is locked (as shown on the illustration above). ICE: In Case of Emergency from Appventive is the tool I use for this purpose.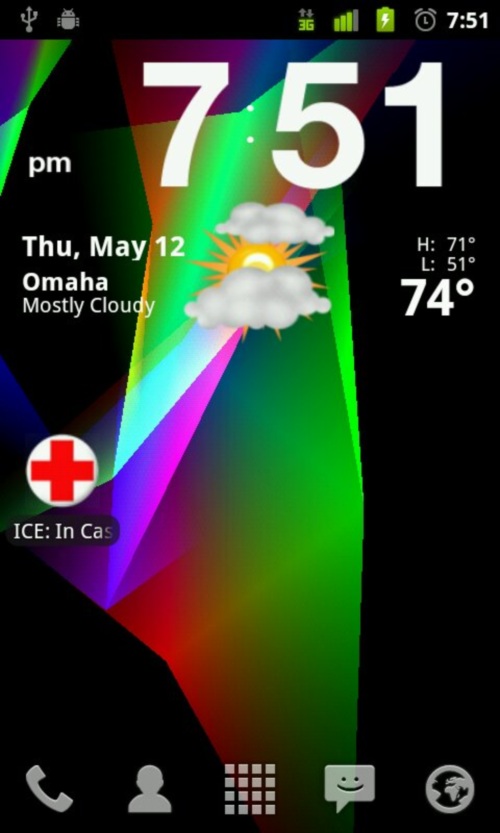 ICE: In Case of Emergency can be opened in a couple of ways, including from a  widget on the lock screen.  Its simple display has a menu down the left side and your information on the right. The categories are:
'Instructions' which mentions your name, lets you choose the language (as a rescuer), quickly tells how to use the program, and offers a place for a note, like that you are an organ donor.
"Who to Call' lets you select several people who can be called in an emergency  by just tapping their name. You can also add relationships.
'ID and Insurance' packs a lot on one screen – a photo and personal information, entries for your insurance, and entries for your doctor(s). These can be imported from your contacts list in just a couple clicks.
'Allergies', 'Conditions', and 'Medications' all hold additional helpful information, including things like RX numbers for your medications.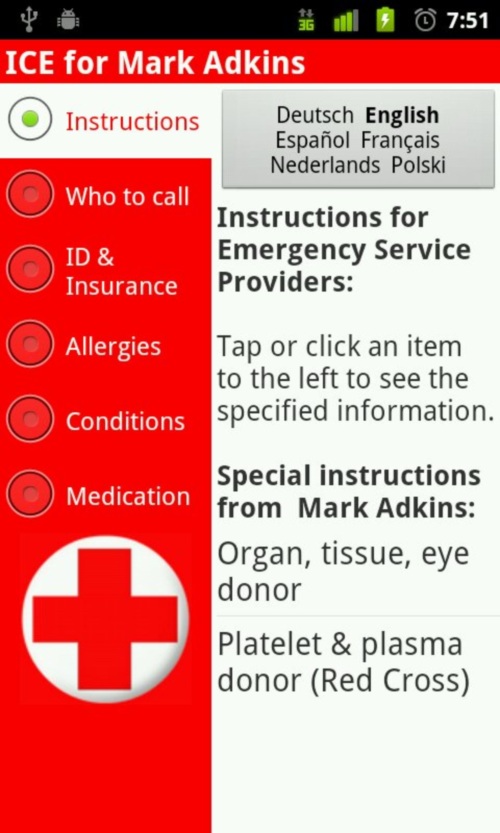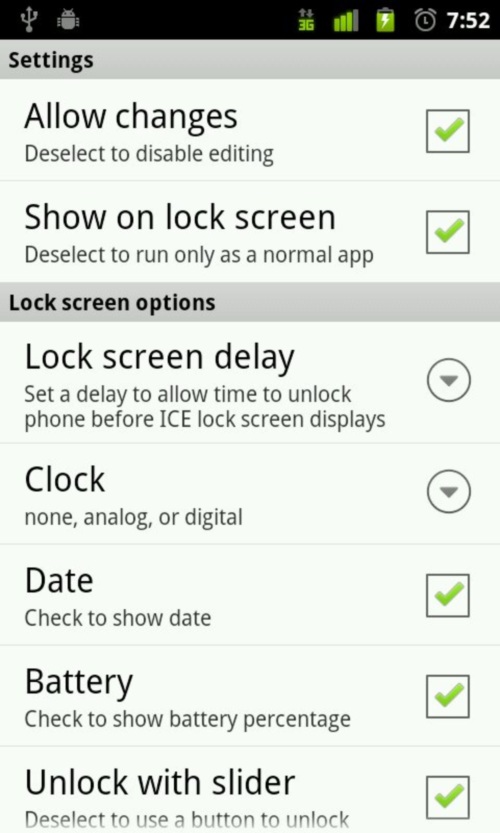 The program can back data up to or restore from the SD card, but I have noticed that rooting the phone seems to erase it which in my mind defeats at least some of the value of backing it up. Most of the data entry is straightforward enough. The settings allow you a lot of control – widget on the lock screen, 'if lost, contact' info on the lock screen, etc.
I tried a few other similar programs about eight months ago and like this one the best, even though at $3.99 it is one of the more expensive and has a few things I would like to see changed. For example, I would rather it be a cloud app that I could access from several platforms (possibly linked to the Google Health program which I like but is not quite ready for prime time), and/or a more robust back-up/restore feature that survived rooting.
In this case, I am not pitching the specific app so much as encouraging you to think about setting up something like this on your phone.  I would be interested in your choices in this category!
Product Information
Price:
$3.99
Manufacturer:
Appventive
Retailer:
Android Market
Requirements:
Pros:

Easy to use
Well laid out

Cons:

Back-ups do not survive rooting