We use affiliate links. If you buy something through the links on this page, we may earn a commission at no cost to you. Learn more.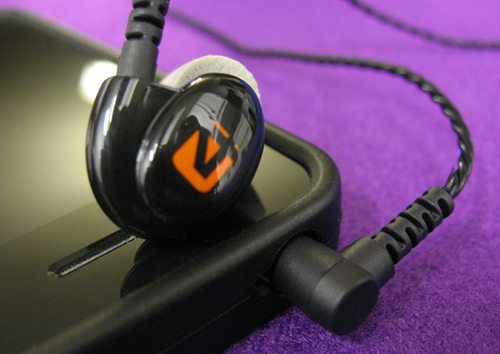 When I first saw the press release announcing the Westone 4, my first thought was, "OK, now, it's getting a bit silly." After all, I've owned the Westone 3 for a year now and I love them. The bass is a little forward, but so what?  The mids and highs are comfortable. So what is the Westone 4 going to bring to the table that the Westone 3 doesn't … more bass? Please, spare me. But more warmth is what I expected when I found out they added another armature to an already warm sounding Westone 3. Didn't happen. They made the Westone 4 less dependent on bass.
Westone's head of New Product Development, Karl Cartright, explained to me on the phone that the goal of the Westone 4 was to be more neutral. The Westone 4 uses smaller bass armatures, so the bass in the Westone 3 earphone might be more powerful, but not as accurate. The analogy Cartwright used was to compare one big bass speaker with numerous smaller ones. While the single bass will be more powerful, it will also be slower to recover from each vibration which can lead to a slightly muddy sound. Smaller bass speakers placed together might not have as much punch, but they are far quicker to react and recover which makes for more accurate bass. That's the sound signature Westone was going for with the Westone 4.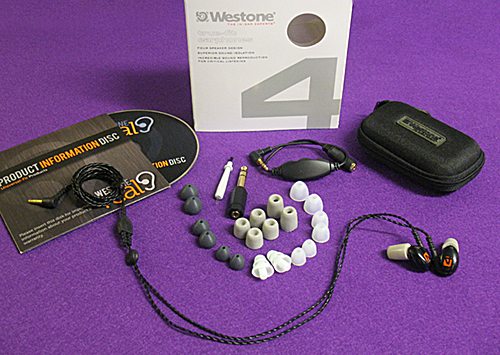 There may be more impressive earphones available – albeit custom – or more convenient-to-use universal versions for about the same price that sound really good, but the Westone 4 trumps most of those. Here's why: Westone managed to produce one of the most musically balanced universal-sized earphones available. See, usually when any audio gear strives to be the best at something, it's at the expense of something else. By balancing many variables, the Westone 4 does just about everything effortlessly. It seems that whatever I sonically throw at them, they just reproduce the music the way it should be heard. Yeah, there may be a little coloring to the sound here and there, but the result of that is you can listen to the Westone 4 all day long with little to no fatigue. The bottom line to wearing earphones is sound and comfort. One without the other is useless.
As part of what Westone calls the TrueFit Series, The Westone 4 looks and feels identical to the Westone 3 earphone, except for a large, orange 4 silkscreened on the outside instead of a red 3. The Westone 4 is also extremely light, just like the Westone 3. The same braided cable is used which cuts out almost all microphonics (that thumping or rustling sound which you can hear when the cable is touched to tapped). I listen to earphones in my office for 8-10 hours per day, so I place a value on how quickly they can be removed and reinserted after phone calls and other interruptions that are part of office life. By their design, all Westone models are more of a hassle in this regard. You just can't stick 'em in and pull them out. But as you get used to them, the insertions and reinsertions become second nature.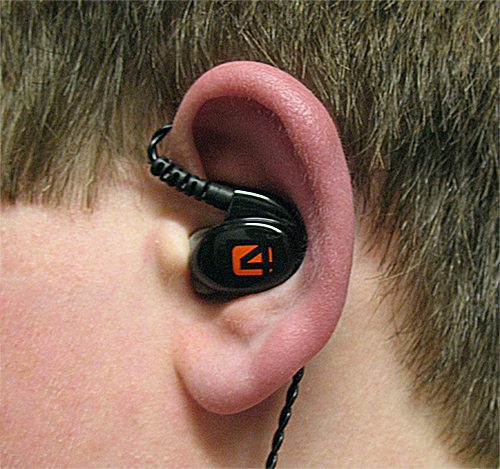 The Westone 4 is for serious listening. If you are looking for an exercise companion, look elsewhere. These fit so well, are so isolating and involving that you could easily get lost in your music. Jogging on the street with them could be dangerous. Also, if you are into style over substance, forget it. Except for the large, colored number, Westone's universal fit earphones are understated and generally don't call attention to themselves. Included with the Westone 4 are the usual goodies: A short volume control cable extension, many sizes and types of tips, a wax tool, a 1/4" plug adapter, a CD full of consumer information and one of the better carrying cases available.
However, it's internally that Westone differentiated the 4 from the 3. The Westone 4 is just more fun (for me) to listen too. As important as bass is to the overall fullness and richness of music, too much just wears you down. While this wasn't a problem with the Westone 3, after listening to the Westone 4, it was certainly more obvious. The Westone 4 is also wonderful listening to older recordings. They are good at rounding off some of the rough edges those older mixes can have. For instance, Paul McCartney's remastered album, "Ram" benefits from a Westone 4 audition. The ending of the song, "Long Haired Lady," features a horn section that can be very harsh. Now, the edge to the horns has been smoothed out and they don't drown out the other instruments.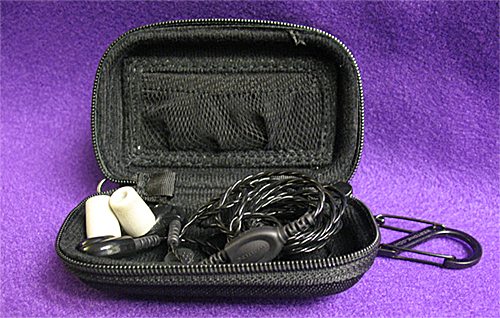 Frank Sinatra's vocal-forward recordings from the 50s and 60s shine through the Westone 4. Various songs from the albums "Only the Lonely" and "Nice 'n' Easy" (Mobile Fidelity remasters) portray all the ranges of Sinatra's voice. He might be singing a tender midrange and other times a lower, almost threatening bass note, but sometimes he's doing it at the same time over lush orchestration. This can sound like a muddy mess on lesser earphones, but the Westone 4 displays it with absolute clarity and warmth. The same is true while listening to the much more recent Diana Krall albums. Her recording style is very old-school, so while the bass may be somewhat less forward, it's a bit more pronounced than Sinatra's older recordings. Even so, it's easy to pick out the swish of a jazzy drum brush along with various string arrangements backing up Krall's melodic, swooning vocal treatments. The song, "Peel me a Grape" incorporates an upright bass that compliments Krall's slightly naughty and demanding teasing with a soundstage that puts you in the recording studio. If you are not a fan of this style of music, the Westone 4 could make you one.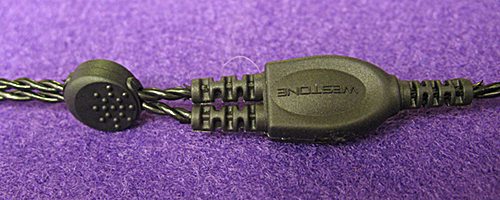 Although the Westone 4 handles older rock and jazz standards amazingly well and can tame overdone bass, that doesn't mean newer music suffers. Au contraire. "Devil's Playground," from Gram Rabbit features a growly, gravelly, ooh-ooh in the background that has sounded boomy before. But with the Westone 4, Jesika Von Rabbit's nasal-tinged lead vocals meld perfectly with the rest of this western-tinged melancholic saga.
Simply Red's version of the Hollies classic "The Air that I Breathe" from the album, "Blue," has a very forward bass thump that can test speakers and earphones. Here is where the Westone 4 faltered a bit. The bass is so heavy handed and muffled, that while the Westone 4 did not distort in any way, it was less than perfect and not as enjoyable as I had hoped. I was pleasantly surprised with "Gone Gone Gone" from Alison Krauss and Robert Plant's album, "Raising Sand." This bass-heavy monster is completely tamed by the Westone 4. I can now sit through the whole song without my eardrums oscillating after the song finishes. That's where the attack and recovery mentioned earlier comes into play. The downside is that you can become spoiled very quickly and then those $100 earphones you used to love don't sound so good anymore.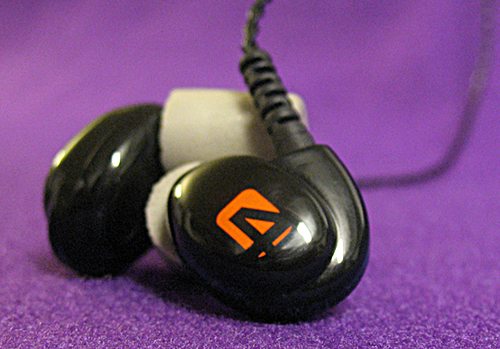 Let's be honest; only an audiophile or someone who wishes to become one will not balk at this price. At a retail of $449, the Westone 4 is more expensive than some custom earphones (however, not with 4 armatures per ear). But when you combine comfort, sound quality and attention to sonic detail, the Westone 4 is one of the best universal-sized earphones available today.
Product Information
Price:
$449 US
Manufacturer:
Westone Music Products
Requirements:

Music source with a miniplug or headphone port

Pros:

One of the best soundings earphones available
Very comfortable
Almost totally isolating
Microphonics-free cable

Cons:

This kind of isolation can be dangerous on the street
Can be a hassle inserting and removing in an office setting
Pricey