We use affiliate links. If you buy something through the links on this page, we may earn a commission at no cost to you. Learn more.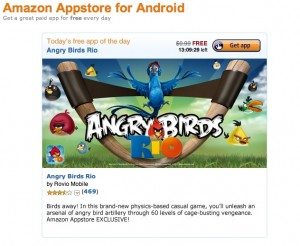 Amazon's Appstore for Android is finally open. Looks like they are going to be giving away a free app each day. Today's app is the latest release in the popular Angry Birds series, Angry Birds Rio.
The Appstore is not available from the Android Market, you will need to enable installing apps from unknown sources, and get a link to download the appstore. Amazon makes this very simple by providing a screen to send the link to you via text message or e-mail, and provides detailed instructions along with a video demo.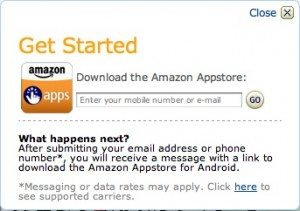 It would not send a text message to my Google Voice number, but I had no issue using my gmail address. I wasn't sure if I was going to use the appstore or not, but what can I say, free made a difference. One of the really nice things about the Android Market is that you paid apps follow you from phone to phone. It will be interesting to see if it works the same way with the Amazon Appstore. What do you think? Is the new appstore a welcome addition, or will it more confusion?