We use affiliate links. If you buy something through the links on this page, we may earn a commission at no cost to you. Learn more.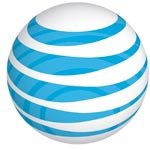 Today AT&T announced that they will begin offering its customers unlimited calling to any mobile number in the US, regardless of carrier, starting tomorrow, February 10. Coincidence that this new perk begins the official day the vPhone hits the street? I think not…. There are a few strings associated with AT&T's relatively generous offer, you must be signed up for unlimited texting and be on a qualifying voice plan.
Let us not forget, last week's free microcell offer extended to 'certain' AT&T customers. AT&T did not formally announce this promotion, but according many sources, instead e-mailed certain subscribers saying they could receive a free microcell at any AT&T store "as our way of saying 'thank you' for your continued loyalty." Folks who accept a microcell must commit to an additional 12 months with AT&T.
Who knows, maybe this leveling of the playing field (aka cellphone market) might lead all the carriers to give customers a better bang for their buck. Doubtful, but one can hope ;).