We use affiliate links. If you buy something through the links on this page, we may earn a commission at no cost to you. Learn more.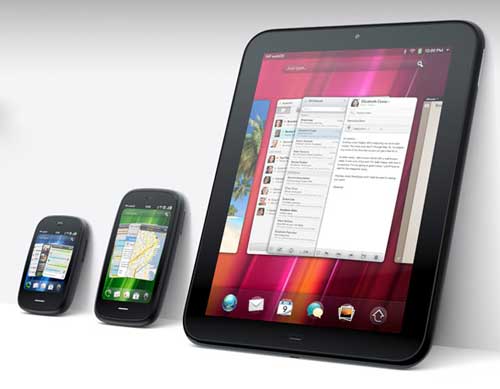 Many geeks (including yours truly) was very surprised when HP bought Palm last April. Since that time, fans of Palm have been anxiously waiting for info on new devices running the webOS operating system. That wait is over…  at least for the info part. Today HP announced 3 new webOS devices: The HP Veer, HP Pre3 and the HP TouchPad tablet. You may notice that there's no mention of Palm in those new device names. It saddens me that the Palm brand is gone now, but after watching today's live blog event of the announcement, I'm happy to say that I'm excited about the future of weOS. More info about each of these devices after the jump.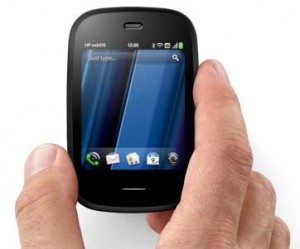 Let's start with the smallest device and work our way up. The HP Veer is a teeny tiny GSM smartphone with a footprint the size of a credit card at 3.31 x 2.15 x 0.59 inches. Don't let its small size fool you though. It's powered by an 800mhz Snapdragon processor with 8GB of memory and features a 2.6-inch multitouch screen with a resolution of 320×400 pixels, a 5MP camera and a slide out QWERTY keyboard. I don't know about all of you, but I'd love to slide one of these little guys into my pocket. Availability is this Spring, with no word yet on pricing.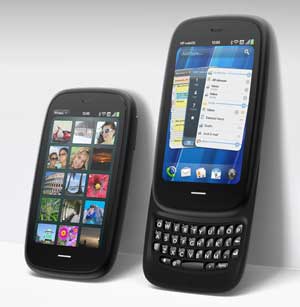 The HP Pre³ which is due out this Summer (ugh… too long to wait), is being marketed to the business sect. It's like the Veer's big brother. It's 4.37 x 2.52 x 0.63, is powered by a 1.4Ghz processor, with 512MB of RAM and either 8 or 16GB of storage. The Pre³ has a 3.58-inch multitouch screen with 480×800 pixel resolution, a 5MP camera and a slide out QWERTY keyboard. It also has a front facing VGA camera for video calls. Pricing? We don't know yet.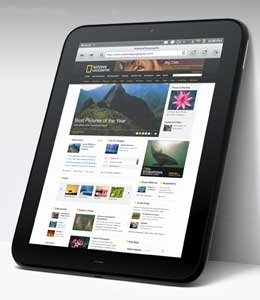 The device I'm most interested in is the HP TouchPad webOS tablet, which again, isn't going to be available until this summer (sob). This bad boy is powered by a Snapdragon dual-CPU running at 1.2GHz, with 16 or 32GB of internal storage. It has a 9.7in 1024×768 resolution display, a front facing 1.3-megapixel camera for video calls and special Beats audio speakers. Apparently there will be 3G and WiFi only versions of this tablet. No info yet on pricing…
From the video demos I've viewed so far today, all three of these devices look pretty cool and ofter some features we've not yet seen before. Like the ability to be surfing on the tablet, touch the Pre³ to the tablet's display and have that website appear on the phone. Nifty!
The webOS interface looks really slick and could give iOS a real run for its money, if it can get some traction with apps. We've not seen that happen with the Palm Pre and Pixi phones. Will these three new devices change that or is it too late for anything that doesn't have an Apple or a green robot in it's logo? What do you think? Are you excited by HP's announcement today? Which device(s) do you plan to buy?