We use affiliate links. If you buy something through the links on this page, we may earn a commission at no cost to you. Learn more.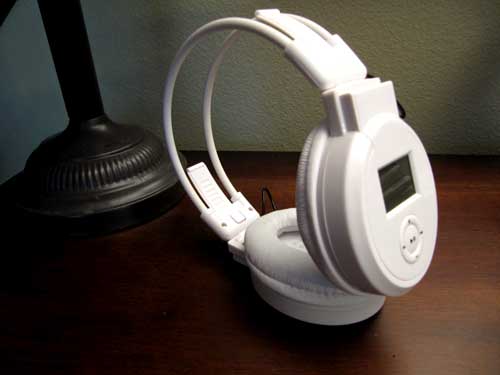 I've been on the prowl for an inexpensive MP3 player headset and didn't realize how hard it actually is to find one.  One that I found and looked promising:  the Wesent-860 headphones offered by Brando.   These gadgets allow you to listen to your audio files without getting tangled in cords, which is great for walking the dog, doing your workout routine by audio only, bopping to Beethoven in a busy bus or listening to books in your car.  So how's the Wesent-860 working out for me?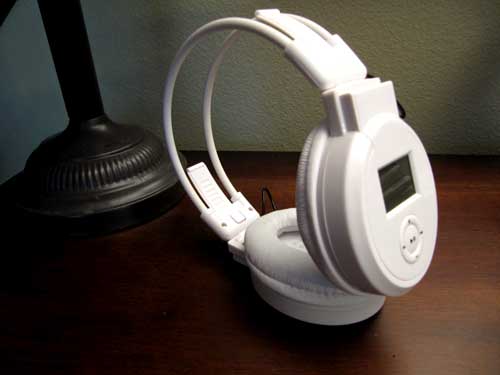 The player has a great (depending on your point of view) strategy for the manner in which the MP3's are loaded: it uses  a removable MMC flash card.  This means that you can swap out various genres of audio files easily.  It also has a USB port for downloading from a PC and for charging the unit.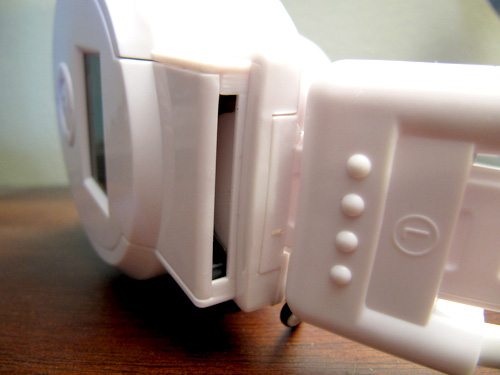 The swappable memory is a nice concept that is particularly geared for one of my use cases:  I want to swap out exercise programs (audio only) similar to how I can swap out full videos on a DVD player depending on the day and workout routine.  For me swapping out the memory card is preferable since the WST-860, while having a simple LCD display, does not have a navigation menu.  So I can keep one memory card for each of my workouts.  In a way, that's a detriment, but I think of it as similar to having a separate DVD for each session when I have access to a full DVD player for working out.  In my current position I don't always have access to a DVD player and trying to navigate through sub-menus to find the right workout on a tiny screen would not be something I'd like to have to do.  Therefore, having the option to swap out memory cards is perfect for my situation.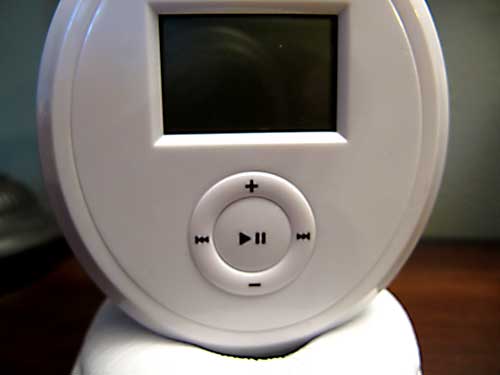 While the WST-860's LCD is limited, it is helpful and does show the track that is being played.  Its buttons allow for intuitive forward, backward, and volume up/down control.
A very curious aspect of the WST-860 is a set of non-functional buttons on the right head phone.  This happens to be the access cover for the battery cover and why these fake buttons are on the unit is a mystery to me.  On a positive note, though, opening the cover reveals a battery that could theoretically be replaced.  This is one aspect of the MP3 sun glasses that I had purchased a while back — the battery could not be replaced and it (the battery) konked out after about three months of use.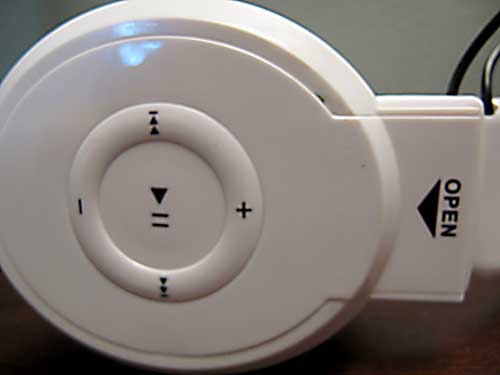 The WST-860 also has an external jack and comes with an audio cable to allow you to use the unit as a traditional headset.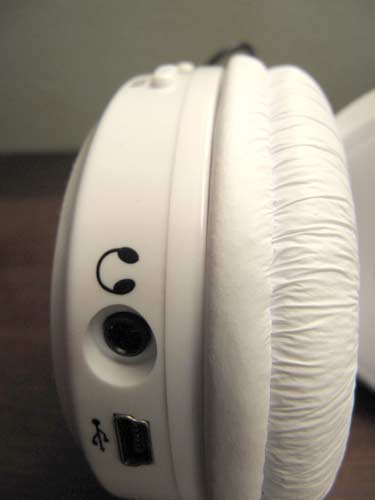 The WST-860's can get too warm and are a little uncomfortable when wearing glasses.  It has acceptable sound quality and is responsive when increasing or decreasing the volume or skipping forward or backward among tracks.  The WST-860 has an easy user interface and, as mentioned, an external jack.  One of the most important points to look for in an MP3 player is whether or not it can retain the last track played between sessions.  The WST-860's do and that is another plus.  Many MP3 players I've run across do not have that capability.  This may not be an issue for you if you don't mind listening to the exact same tracks each time you turn the unit on, but for those who listen to audio books, it's a non-starter.
Never miss one of our posts again. Sent MON, WED, and FRI with the latest gadget reviews and news!
Even though the WST-860 has great features, it still has that extra bulk and extra heat.  So I'm currently still using my wired MP3 player, and still getting tangled in the cords.  Here is a summary of the pros and cons:
These have a super easy user interface and will retain the last track between power up and power down.  The buttons are easy to manipulate and find on the go (via feel).  I cannot speak to the battery life yet (though it is rechargeable and probably replaceable).  They are fairly warm, but this might work out in the winter time.  A little bulky for travel.  Uses memory card for media.
The WST-860's can be found at Brando.