We use affiliate links. If you buy something through the links on this page, we may earn a commission at no cost to you. Learn more.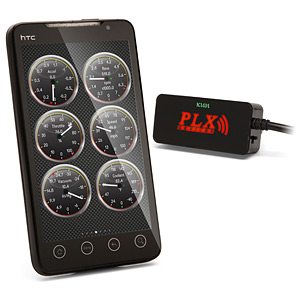 Here is a cool car gadget for Android owners. The Kiwi Bluetooth Android Car Diagnostic Kit connects to the OBDII port of your car (works on any car model 1996 or newer) and allows your Android phone to get the information via bluetooth from your car. There is even a power switch to turn it off when you are not using it.
It is unclear to me if it is powered from the port on your car, or requires a battery. They also mention there are two application that can work with the Kiwi in the Android market, but don't mention the name, or the cost of the applications. I found 10 ODBII applications, by none when i searched for "ODBII Kiwi". The kit itself is $99.95. Here are the specifications from ThinkGeek:
Wirelessly connect your car to your Android phone
Two compatible applications from the Android Market work with Kiwi Bluetooth
Monitor: Fuel efficiency, check engine trouble codes, real time gauges, horsepower and torque, and more.
Range: 50 ft (Line of sight)
Power Consumption: 0.7 Watts (With Power Switch)
Dimensions: 2.75 x 1.25 x 0.6 inches
There is also a more expensive one that uses WiFi available for the iPhone for $149.95.