We use affiliate links. If you buy something through the links on this page, we may earn a commission at no cost to you. Learn more.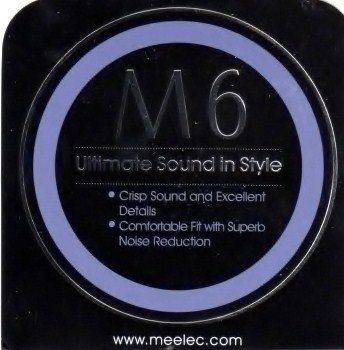 I've mentioned in earlier reviews that I tend to find many earbuds uncomfortable, especially the hard, standard earbuds from Apple.  Although I've found a few earphones that are comfortable and sound good, I'm always willing to try out another pair.  When Julie offered the MEElectronics M6 earphones for review, I asked to give them a try.
Specifications
Driver: 9mm high performance drivers with neodymium magnets
Frequency Response: 20Hz – 20,000Hz
Sensitivity: 98 dB (1mW @ 1,000Hz)
Impedance: 16 ohms
Connector: 3.5mm gold plated, right angle connector
Cable: Designer 1.4m cord (4.59 ft) with attached shirt clip
Memory Wire: Stainless steel
Dimension: 0.65" H X 0.75" W x 1" L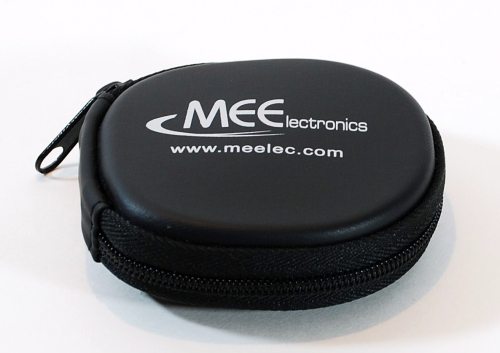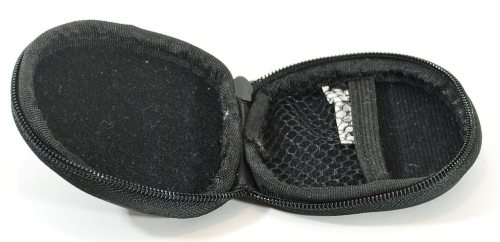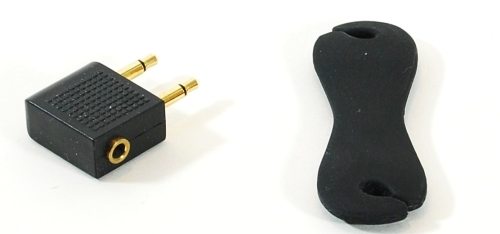 In the Box
M6 earbuds
Four sets of gel eartips (small/medium/large/triple-flange)
Airplane adapter
Cord organizer
Zippered storage case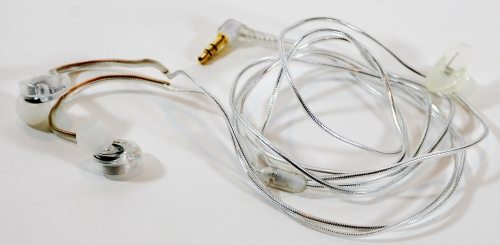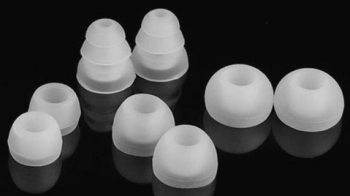 The MEE M6 earbuds I received are clear with clear gel eartips.  As is usual, the small eartips fit my ears best.  These earbuds don't look like typical earbuds.  They have stainless steel memory wire loops designed to hold the earbuds in your ears, even when you are playing sports or working out.  The shape of the earbuds themselves is different than the typical earbud.  They actually look like some of the expensive, custom-made earbuds I've seen reviewed here on The Gadgeteer. 
The cable is clear, and you can see a braided silver cable inside.  The MEElectronics company says this cable is tangle resistant, and they say it has low microphonics – cable noise from friction of the cable as it moves.  There is a clear plastic slider above the cable split which can slide up to hold the earbud ends together to prevent tangling when not in use.  The individual cables for the earbuds are the same length, which is nice.  I don't like earbuds with one long cable and one short one.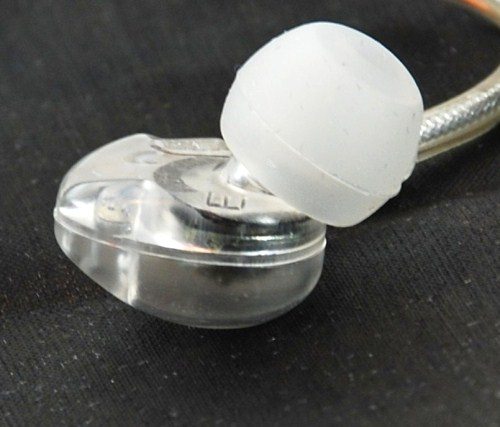 You can see from the photos that the tip that fits into the ear canal is canted at an angle.  This shape took a couple of tries before I found the correct way to insert them into my ears.  Once I got them settled in, I wrapped the memory wires around my ears.  I was afraid these wires would be uncomfortable – pressing on my glasses perhaps, or pinching the top of my ear.  This was not the case.  After a while, I didn't notice they were there. I like that these loops guided the cables behind my ears.  I found that less irritating and distracting than wires that dangle down onto my cheeks.  The earbuds were pretty comfortable, too.  The longest I wore them was about three hours, and they felt fine the entire time – never had an urge to rip them out and throw them away like some earbuds have inspired me to want to do.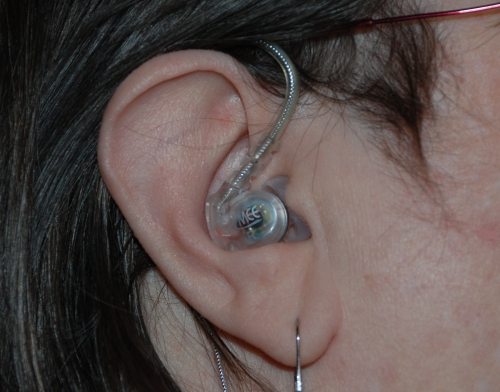 I wore the M6 earbuds for a while – not listening to music – to see how they felt.  I also wanted to see if they offered any sound isolation.  I was able to carry on a normal conversation with my family, and I was able to hear ambient noises with no problems.  These earbuds aren't going to isolate you from airplane noise, for example, but then they do not promise any noise reduction.
These earbuds are equipped with a gold-plated 3.5mm plug.  They will work with any device – phone, mp3 player, computer, other portable device – that has a 3.5mm jack.  I tried them with my computer, iPod touch in a Belkin Grip Vue case, and my iPad in its Belkin Grip Vue, and the MEE M6 earbuds worked fine with all.  They looked nice with the clear Belkin Grip Vue cases, too.
So, how do they sound?  I listened to a wide variety of music – vocal, orchestral, Donovan, Yes, Stevie Ray Vaughn, soft, loud.  The earbuds sounded good with all types.  Of course, I didn't get thundering bass, but I don't want that so close to my eardrums anyway – I value my hearing.  The bass end was present enough to make listening to Chris Squire's Fish enjoyable.  Vocals and the higher end sound good.  The sound was clear – I could almost understand the words Michael Stipe (R.E.M.) was singing. 😉  I found I could set the volume at a low level on all my devices, and still the music was loud enough to enjoy.
I imagine the MEElectronics M6 earphones sound as good as most earbuds at their modest price point ($50), and probably better than some.  The big surprise for me was their comfort. It's also nice that you get a black, rubbery, dog-bone-shaped cord organizer and a zippered storage case to protect them in your bag.  I think most people would enjoy the M6 earbuds for use with their portable electronics.
Product Information
Price:
$49.99
Manufacturer:
MEElectronics
Pros:

Very comfortable
Sound good
Moderately priced

Cons: