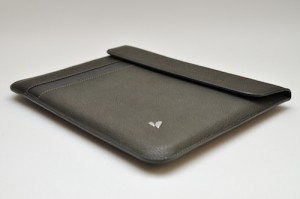 Anyone who has owned an iPhone (or iPod, or really, pretty much any modern portable electronic device) and who has also shopped for a case to keep their device in is probably already familiar with the Vaja name.  The company is known as much for their steep prices as they are for the quality of their work in leather, so could they really put together a sleeve-style case for the iPad that can not only compete with the literally dozens of competing products, but also justify the price tag?  I was given the opportunity to find out.First of all, it should be noted that Vaja doesn't just offer three or four color options to choose from in their products.  For the much of their product line, they also offer a made-to-order option that requires additional time.  If you've ever bought a bag from the Timbuk2 website, you'll find what Vaja offers to be a pretty familiar process: you select your product, select your color options, preview the final result on the website, and then place your order.  Rather than the default black with lime-green stripe that Vaja offers, I opted for "Black Olive" with a "Brownie" stripe.  The result is an attractive olive green with a brown stripe, so dark that it is almost black.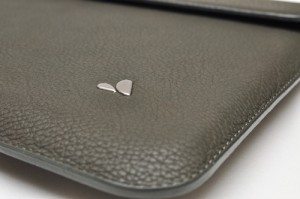 Waiting the 20 days for the build-to-order process was difficult, but it was worth it.  Vaja ships the product carefully wrapped in tissue, and enclosed in a simple black box.  Opening that box is an experience in itself.  If you've ever purchased a brand new leather jacket, you know the unique experience of new leather.  This is no different.  Upon slipping the top off of the box, I was greeted with the enticing smell of new leather, and I simply could not tear through that carefully folded tissue fast enough.  The leather is soft and supple, but hearty, just as leather should be.  The quality of the work is in every way suited to the quality of the leather, too.  Vaja makes their cases by hand, and a thorough inspection of my case reveals not a single stitch to be out of place.  To be perfectly honest, this case is a perfectionist's dream.  Vaja even treats the Retro Slim Jacket with small and tasteful embellishments, such as the metal Vaja logo embedded in the corner of the front of the case, and the repeating Vaja name stamped into the case's interior.
I've been carrying my iPad around in this case for a while now, and as one would expect from such fine leather and handiwork, it has passed my tests with flying colors.  No unraveling of the stitching, no fading, no scuffs, nothing.  It still appears to be practically new, despite being carted around, tossed on the coffee table, couch, and nightstand, and slipped into and out of my laptop bag over and over.  And if that wasn't enough, the case still smells like leather.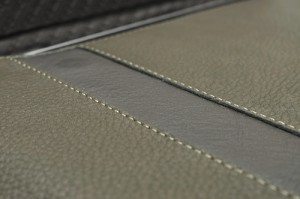 If anything, Vaja has impressed me more with this case than I was expecting.  The sample images on the Vaja website show visible magnetic buttons for holding the flap closed.  My initial concern here was that slipping the iPad into the case might also mean scraping the iPad along those buttons on the underside of the flap, potentially scarring the back of the iPad.  In the case that I received however, those buttons had been placed inside the leather, leaving only soft leather to caress my iPad as it slides into its new home.
The only downside of this case, as it turns out, is the price.  At US$120, not everyone is going to be able to justify the expense, especially considering that it's nearly a quarter of the price of the entry-level iPad.  However, if you plan on taking your iPad with you frequently, the Retro Slim Jacket may be the most economical option out there; the build quality of this case ensures that it will easily outlast three or four cheaper cases, and will probably even outlast your iPad, especially if Apple sticks to their unspoken policy of changing up a product's form factor in every other generation.
In short, the Vaja Retro Slim Jacket is a fantastic slipcase-style case, and though certainly on the pricier end of the iPad case spectrum, it's one of those rare products that is worth every single penny.  To quote Ferris Bueller, "It is so choice.  If you have the means, I highly recommend picking one up."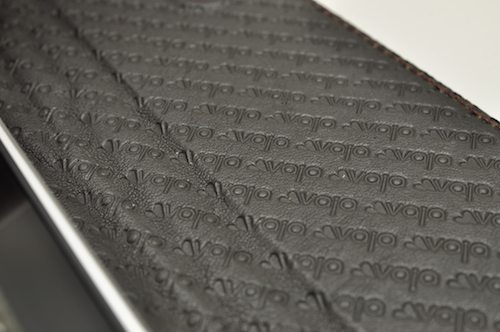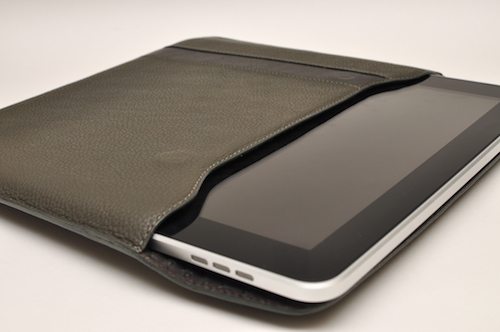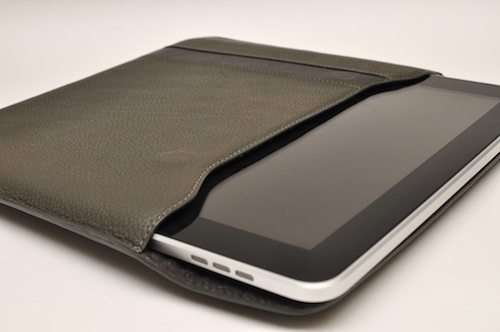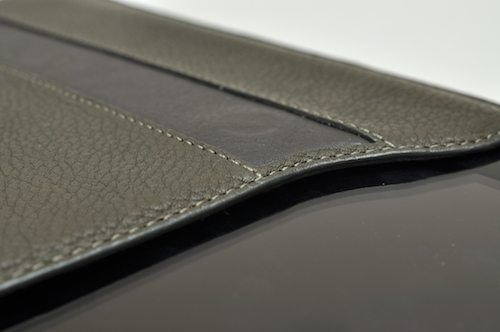 Some of our links in posts like this one are affiliate links, which means that we may receive a small commission on purchases at no cost to you.
Product Information
| | |
| --- | --- |
| Price: | $120 |
| Manufacturer: | Vaja |
| Pros: | High quality leather, incredible workmanship, hidden magnetic clasp system, does a great job of protecting the iPad |
| Cons: | Expensive compared to most iPad cases |