We use affiliate links. If you buy something through the links on this page, we may earn a commission at no cost to you. Learn more.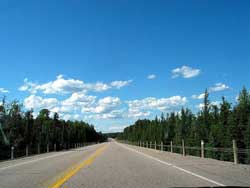 This is a Sponsored Post written by me on behalf of NAVTEQ. All opinions are 100% mine.
It's almost the middle of June, which means most, if not all kids are out of school for the summer and it's time for an epic family vacation. If your family is planning to spend any part of your vacation driving, it's time to update your in-car navigation systems and stand alone GPS units with the latest mapping data. NAVTEQ is the company whose technology and maps power most of the GPS devices in the U.S., from Garmin to BMW, to Nokia, so chances are yours is one of them.
If you've had your GPS device for quite a while and have yet to update it, a visit to www.updateyourmap.com is a good idea. You can make sure that your GPS device will make sure that the "shortest route" and "fastest route" functions of your navigation system work most efficiently. The latest updates from NAVTEQ can also save you time and fuel by making sure that the POIs (point of interest) locations are also correct. Most GPS units allow you to easily see nearby POIs such as the closest gas stations, restaurants, ATM's and more. The only gotcha to updating your GPS is that it won't be free. You'll be required to buy the new mapping data file before you can download it. Prices vary depending on the device.
If your Dad (or the designated driver) doesn't like to stop to ask a human for directions when they are lost, then a GPS is definitely the way to go. I know that I hate to stop at a gas station to ask for help, mainly because I usually forget what they told me as soon as I walk out the door. We always use a GPS when we go on trips because it is the easiest way to get from destination to destination and having the latest mapping data is one of the items we always add to our trip check list.