We use affiliate links. If you buy something through the links on this page, we may earn a commission at no cost to you. Learn more.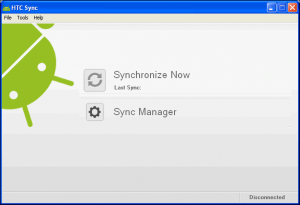 Don't you hate it when you want to do something and someone tells you that you are doing it wrong? Well let me get this out of the way. If you are planning on using your shiny new Android phone to sync data on your PC, you are doing it wrong. One of the really powerful things about the Android OS is the cloud. It is designed around the idea that your phone is accessing all your data directly rather than tying it to a PC. However, some folks need to synchronize with the data on their PC. For that, HTC has created HTC Sync.
Now that I am done telling you that you are doing it wrong, let me add, I love the fact that HTC includes this ability with their phones. Like it or not, there are some folks that need to sync with their PC. Now the bad news, the HTC Sync runs on Windows, so if your PC is a Mac, you are out of luck.
The software for HTC Sync is actually included on the HTC Incredible. When you mount the disk drive you see this: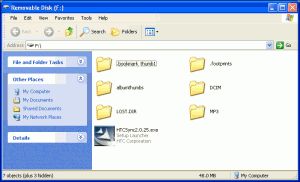 You can run the HTC Sync install application right off the phone. I installed the application as a "Typical Application", that is, I let it install it all instead of picking settings. Once you install it, you will need to set your Sync Settings. On my machine it found MS Outlook, and Windows Address Book (Outlook Express).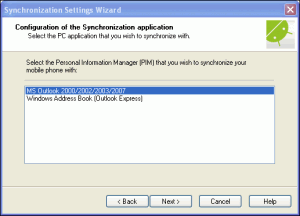 You can choose to sync your Contacts and/or Calendar, and you can choose to make it automatic whenever you connect your phone to your PC, or manual.
If you have no location information on your Window's PC (I didn't) you'll need to enter what area code you are in. When syncing, you can see details: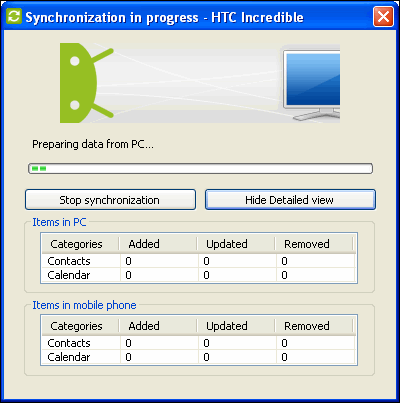 When you go into settings, you can control things like how it manages conflicts: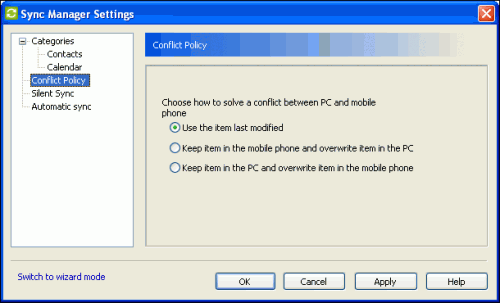 You can also choose a repair option to overwrite your phone or your PC: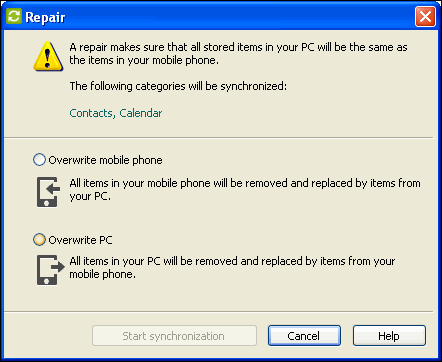 On your phone, your PC Sync calendar becomes another calendar. Here is an example where I have an event on my Google calendar, and a slightly re-worded one on my Exchange calendar: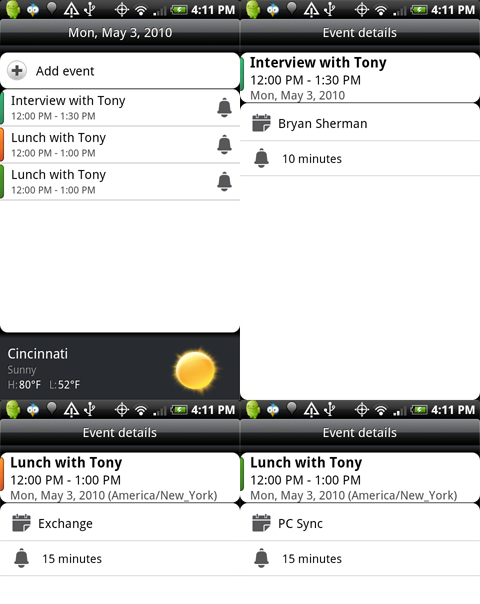 Notice that each calendar has a unique color code. I could not find where to change the color. Also, I now have my exchange appointment duplicated by PC Sync. Since my Outlook is an Exchange account, there is no reason for me to use HTC Sync (except to write a review of it). If you do both, you will end up with these duplicates.
When you connect your phone to your PC you get a nice option screen: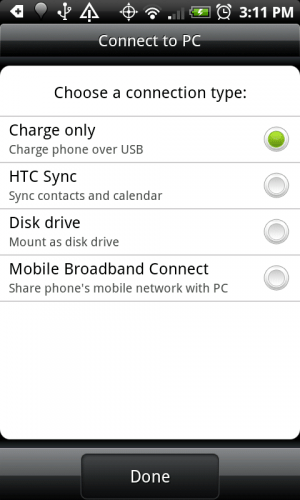 Once you set up HTC Sync, that option will start the sync.
HTC Sync is a nice add for anyone that needs to sync with a desktop Outlook or Outlook Express account. It may violate the spirit of Android, but if you need it, it is essential.