We use affiliate links. If you buy something through the links on this page, we may earn a commission at no cost to you. Learn more.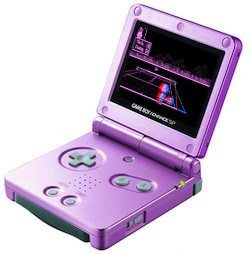 Seemingly out of nowhere, Nintendo have announced the release of their latest handheld gaming system, the 3DS.  It will be a 3D 'glasses-free' version of the DS/DSi, allowing full 3D play without the need to wear any 3D head gear.
The 'hot off the press' information direct from Japan has informed us all that the 3DS will be set for a full unveiling at E3 in June 2010.
Although there has been no official word on the hardware to be used (yet!), Nintendo have added that the 3DS will be compatible with all of your old favourites from the DS and the DSi.  So fear not, you won't have to start building up your collection from scratch!
The official launch of the 3DS is expected to be around March 2011 (Probably in Japan first) so it'll be a good year before we get to see it properly.
So, who wants one??
[Via Engadget]