We use affiliate links. If you buy something through the links on this page, we may earn a commission at no cost to you. Learn more.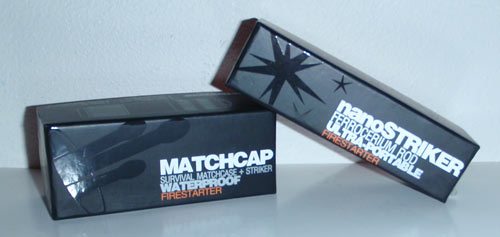 Our family does a fair amount of camping during the year, nothing steep and deep, but out in the sticks none the less. Camping,  my Air Force survival training, being a diehard MythBuster fan, etc., I try to be prepared for nearly any circumstance. That being said, EXOTAC has several products that not only adds to one's preparedness but your inner pyromaniac as well. EXOTAC has created the MATCHCAP and nanoSTRIKER tools engineered to enable you to create fire when and where you need it.

Both the MATCHCAP and nanoSTRIKER are made of aircraft aluminum, very well machined, and waterproof. These tools are definitely rugged, designed to withstand the rigors of tough travels.
EXOTAC nanoSTRIKER Firestarter

The nanoSTRIKER is a collapsible, self-contained ferrocerium fire-starter. At under 3.5 inches long and less than a quarter of an inch in diameter, the nanoSTRIKER is easily taken with you on your keychain, bag or pack.

Features:
Patent Pending Collapsible self-contained fire starter
Ultra-portable for keyring and pocket carry
Ferrocerium rod works when wet
Lightweight 6061 aircraft aluminum body
Stainless steel 440C striker hardened to >50HRC
Replaceable ferrocerium rod
More than 1000 fire-starting strikes!
Included in box:
Split ring for keyring carry
nanoSTRIKERtm with ferrocerium rod
Extra set of o-rings
Instruction Manual
Specifications:
Length: 85mm
Diameter: 9.7mm
Weight: 14.5g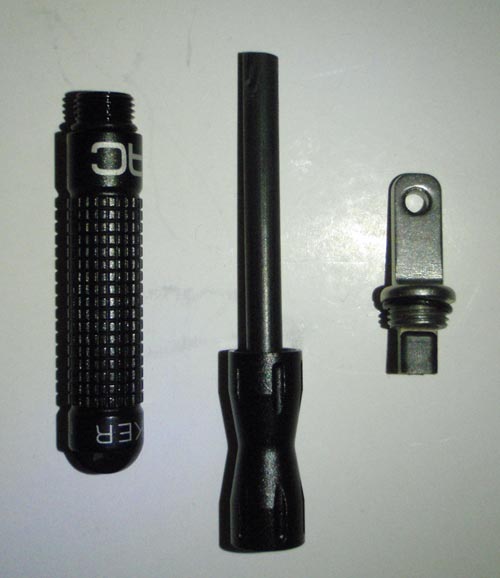 The nanoSTRIKER is comprised of three parts; handle, ferrocerium rod/holder, and stainless steel striker. There is an o-ring on the handle and striker to keep the interior dry. In less than ideal conditions, the nanoSTRIKER works when wet as well.

The ferrocerium rod/holder screws into the handle in both directions, for both storage and use. According to EXOTAC the ferrocerium rod is good for more than 1000 strikes.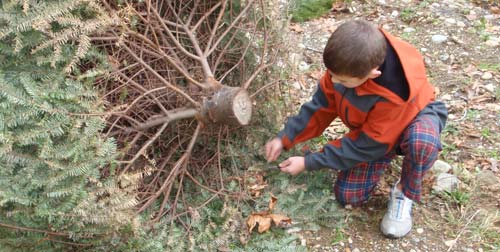 While being a very well made tool, the nanoSTRIKER is a relatively simple device. Of course, we (the Gadgeteer Kid & I) had to see whether or not it would actually work.

Well, it was surprisingly easy. The GK & I set up our Christmas tree from the Holidays (it needed to be burned anyways), placed a few dry twigs and a bit of cedar under the dead tree and away we went. The nanoSTRIKER produced a good amount of sparks, enough to light the twigs.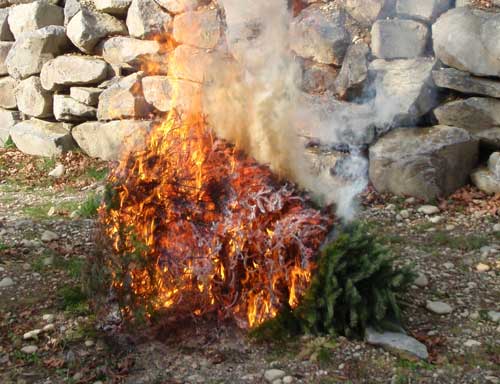 Which, as you can see, eventually lit the entire tree on fire (actually, insanely fast. I can not image a dry tree catching fire in a house). Here at the-gadgeteer, we do not promote lighting things on fire (while admittedly fun), but the nanoSTRIKER is a great device/tool/gadget to have around if you are in a tight spot and need to light a fire.
EXOTAC MATCHCAP Firestarter

Instead of creating fire like the nanoSTRIKER, the EXOTAC MATCHCAP is an aluminum, waterproof container engineered to keep your matches dry and safe. Because let's face it, lighting a match is definitely easier than starting a fire with a spark.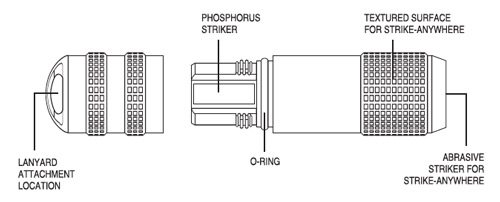 The cylinder provides several different types of striking surfaces enabling you to ignite various types of matches.
Features:
Patent pending waterproof, safe and redundant match striker design
Works with both safety and strike anywhere matches
Holds matches up to 72mm in length
Square threaded cap for maximum durability
Unique lanyard attachment allows for two 550 paracord loops
Waterproof to depths >5 meters
Lightweight aircraft grade 6061 aluminum construction Anodized and laser engraved for durability
Unique knurl for grip and use with strike anywhere matches
Package Includes:
Match case
Extra O-rings
Extra match strikers
Instruction Manual
Specifications:
Length: 80mm
External Diameter: 23mm
Internal Diameter: 15mm throat tapers to 20mm at base
Weight: 26g
Capacity:

REI Stormproof Matches: 12
NATO / Lifeboat Matches: 16
Kitchen Matches: 20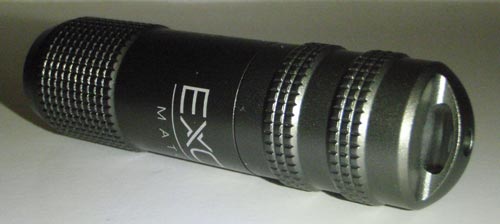 The MATCHCAP is nicely sized to take with you most anywhere, keep in your day-pack, or in the glove box of your vehicle. The lanyard loop on the cap is a great way to attach the match holder where ever you want it or attach a cord as well.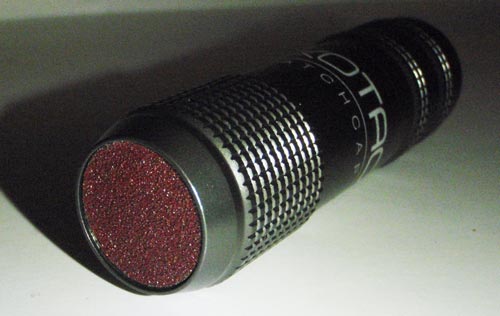 The base of the MATCHCAP is where the abrasive, sandpaper-like material is for igniting strike-anywhere matches.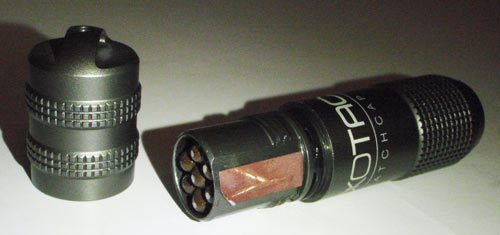 In this picture I have 11 REI stormproof matches jammed in there, 7 facing out and 4 facing inward. I might have gotten 12 crammed in there but it would have been a pain and difficult to get them out when needed….not a big deal. The o-ring protects the matches and the replaceable phosphorus striker pad within from moisture and/or liquids.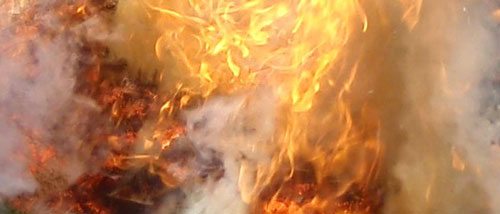 Overall, both the nanoSTRIKER and MATCHCAP are great tools that do just what they promise, enable you to start a fire when and where you need it. At under $30 each, these well made gadgets are reasonably priced for the quality, size, and function they serve.

Product Information
Price:
nanoSTRIKER: $26.95 MATCHCAP: $24.95
Manufacturer:
EXOTAC
Pros:

Great construction design
Well machined/made
Waterproof
Nicely sized, transportable

Cons: