We use affiliate links. If you buy something through the links on this page, we may earn a commission at no cost to you. Learn more.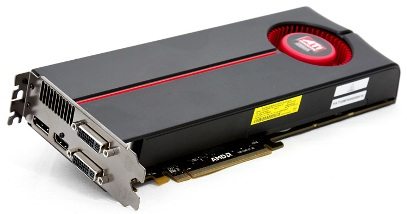 AMD have announced another addition to the list of the '5000' series of premium, gaming graphics cards.
Called the ATI Radeon HD 5830, it will sit snugly between the HD 5770 and the HD 5850, more or less filling the gap between the two!
The specifications for the 5830 are:
Engine clock speed: 500 MHz
Processing power (single precision): 0.8 TeraFLOPS
Polygon throughput: 500M polygons/sec
Data fetch rate (32-bit): 80 billion fetches/sec
Texel fill rate (bilinear filtered): 20 Gigatexels/sec
Pixel fill rate: 8 Gigapixels/sec
Anti-aliased pixel fill rate: 32 Gigasamples/sec
Memory clock speed: 800 MHz DDR3/GDDR3
Memory data rate: 1.6 Gbps DDR3/GDDR3
Memory bandwidth: 25.6 GB/sec
TDP: 24 Watts
Compared with the slighty better HD 5870, the latest offering isn't bad… and with a price of around $230, they'll not break the bank either!