It's a mad ground hog !  Happy Ground Hog Day from The-Gadgeteer.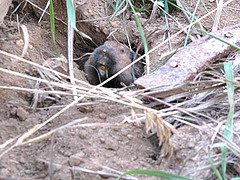 Hope your winter is almost over. If the ground hog sees his shadow it'll be 6 more months till the iPad is available.
The Gadgeteer may receive a commission on purchases made from affiliate links on our posts.