We use affiliate links. If you buy something through the links on this page, we may earn a commission at no cost to you. Learn more.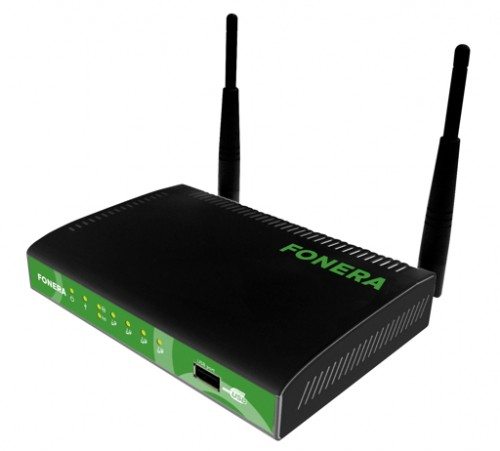 The gateway between your home/office network and the rest of the internet is your router, and in most cases it's  a very 'dumb' device. That's started to change, with routers becoming more useful, and I started thinking about getting an upgrade. I've been using a Linksys WRT-54GL with DD-WRT firmware for the last couple months after my Airport Extreme got hit by lighting ( in Brooklyn! ). So I started thinking about what I'd upgrade to, and I heard about the Fonera router; It's a community, everyone who's part of the community gets free wifi from everyone else. Supposedly you can also make money off of people buying connection time through your Fonera, but I'll have to wait and see what happens. But about a month ago, FON released their latest router and firmware, La Fonera 2.0N, and I decided to purchase one. Read on for my review of this very capable internet device.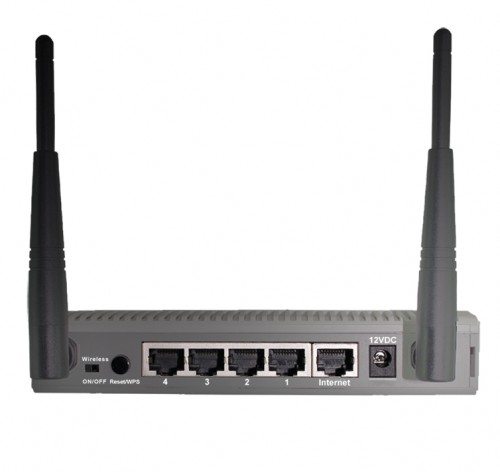 This router is more than just a hardware device; It's a global community of routers linked into one shared 'cloud' of Free WiFi. Wherever you find another Fonero ( The name for the people in the community ), you can connect to their router's pubic signal for free and surf away. Your Fonero at home has a public and private wifi signal; The private signal is protected with up to WPA2 encryption, but you share the public signal and anyone connecting can use it for 10 minutes for free or they have to buy time. Doing this means you can possibly earn some bucks when people buy wireless time on your access point. Although I have doubts anyone is going to buy WiFi time on my router here in Brooklyn, I set it up to see what happens. However, I'm not in this for either the community sharing or the promise of dollars – I was primarily looking for a new wireless router with some cool features.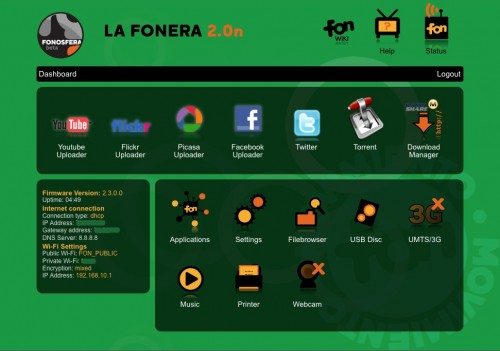 I was surprised when I received the package from UPS because of the 'Tamper Evident Tape' wrapping it tightly and the big warnings about Lithium batteries – I don't know whats inside this Fonera, but I can safely say my La Fonera 2.0N was not tampered with before arriving. Once opened, the device is about the same size as most other routers; about the size of a paperback book, with 5 ports on the back, 2 antennas on the back, and a bunch of blinkin' lights. It doesn't look like anything special, except for the USB port in the front. The placement is a bit odd, the side would have been better, but it works. I plugged in my cable modem after leaving it powered off for 30 seconds ( Tip to anyone having cable modem problems; Unplug the power for a 2 minutes, then plug it back in ) & popped in a 2GB FAT32 formatted Flashcard. Connected a USB hub and a Brother HL2040 laser printer, and then started my browser on my Mac to configure the Fonera.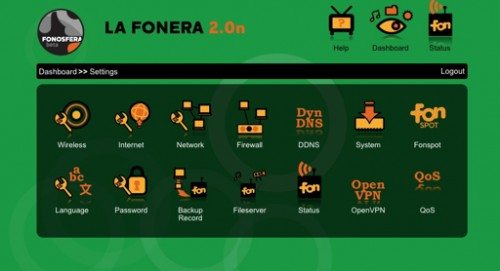 To log into the router, you just type 'fonera' into your browser window, and a registration process begins. One note here is that you should set the router up as soon as you power it on and get a network connection. Otherwise, if your location is hopping with other fonero's, the first one on could sign up the router and have it added to their list of routers instead of yours. After the Fonera setup  you fill in your Flickr, YouTube, Picasa, FaceBook, Twitter, Torrents, and RapidShare downloader accounts, you get to the dashboard – and see all the neat things this router can do.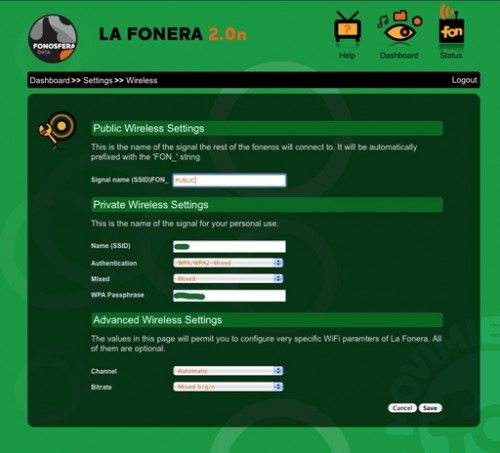 The services the router supports are: YouTube, Picasa, Flickr, and FaceBook automatic uploads; Torrent downloads; MegaUpload and RapidShare downloads, and the router even uses Twitter to 'tweet' its status. Beside all that, you get two SSID's – This is the two seperate wireless networks mentioned above; One for your private use protected with whatever security method you choose and the other is open for public use. Like I mentioned, every Fonero who's sharing WiFi can connect to any other Fonero's wireless router. There are about a half dozen in my area of Brooklyn ( Dyker Heights ), and supposedly hundreds of thousands world-wide. The two networks are on different IP ranges, completely isolated from each other, and you can even limit the amount of bandwidth the public network is allowed to share to make sure your private network never gets bogged down.
So how does this work? Well, the Flickr, Youtube, Picasa, FaceBook, and Youtube services allow you to upload files just by dropping them in the appropriately named folder on the shared drive. The shared drive can be a USB Flash disk or a USB hard drive – I plugged one into the hub with a flash drive and both drives are accesdable via SMB & FTP, although the first one interact with the router software which means you'll want you largest disk setup first.
Some examples of what you can do: drop a whole new gallery of images for Picasa, and even a couple videos for YouTube, both at the same time and the Fonera will upload the files on it's own without any other computers on. Transmission lets you to use BitTorrent; Drop the torrent file into a folder called 'Torrents', and the Fonera starts downloading on it's own. You can customize Transmission's options too, via a separate Transmission webpage, as well as monitor the downloads. The MegaUpload and RapidShare accounts let you download files unattended too, and it links right into those services' accounts. And when the Fonera is done performing an operation, it will use a Twitter account you setup for it to let you know what it's doing.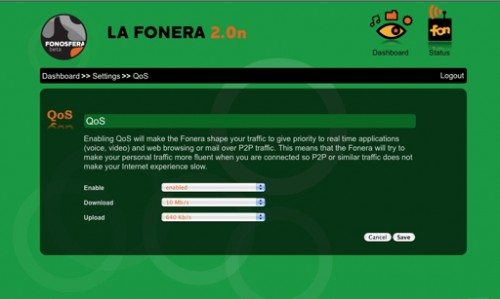 Other neat features include Printer Sharing; Pretty basic, but it works – Although the setup instructions for adding an OS X printer uses the CUPS WebAdmin and might scare a newbie a little. Although its a bit strange, it does work brilliantly when you follow the step-by-step guide on the Wiki. Fonera also includes OpenVPN, which isn't compatible with OS X's built in VPN Client, but it worked with an Ubuntu client. You also have the option of using a UMTS/3G USB Internet device on the La Fonera 2.0N, enabling you to share your 3G internet connection with your network. Since I do not have a 3G USB internet device, so I couldn't test this, but I can see how useful this would be in a hotel or on a worksite. There's even a webcam interface for up to four USB webcams viewed in a 4 panel screen. Finally, and I find this really interesting, you can plug in a USB Audio Card and play back music with the Fonera by plugging a set of speakers into the USB Audio Card. A Fonera-Jukebox!  I haven't tested this yet, I'm waiting for my USB Audio device I picked up for $10 at NewEgg, but I'm looking forward to playing around with this.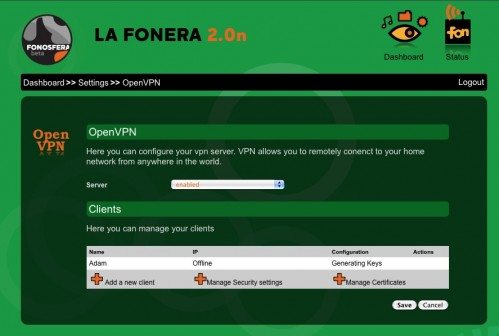 Some of the items above are added using the Application screen, like the printer sharing, the webcam, and the music ability. There is a group of about a dozen other applications, but from what I understand you need the developer version of the firmware that enabled SSH access. I initially used my Fonera with the latest final developer version, 2.3.0.0, but since have upgraded to a newer 2.3.5.0 release candidate. Either way, the shell access works great via SSH & with the developer version I add applications from the terminal which opens a much wider range of software additions for the router. From what I understand, software built for the earlier versions of the Fonera is slowly being ported to the newer 2.0n hardware.
The hardware of the 2.0N is impressive, especially coming from the Linksys WRT-54GL. The Ralink CPU runs at 300MHz, and the device has 64MB Ram / 8MB Flash. WiFi to WiFi is rated at 4MB/s, WiFi to internet is rated at 8MB/s, and WiFi to USB HardDrive is also rated at 8MB/s. I saw similar speeds, but closer to 6MB/s copying data to and from the hard drive. Torrent downloads are rated at a maximum of 800KB/s, and I definitely saw a slowdown when I had torrents downloading & uploads to YouTube, and sending a print job. All the operations would get slower, but otherwise everything kept processing. Torrent activity seems to be the biggest hit on the router's performance, but even with the router bogged down with torrents and uploads the internet connection wasn't badly affected.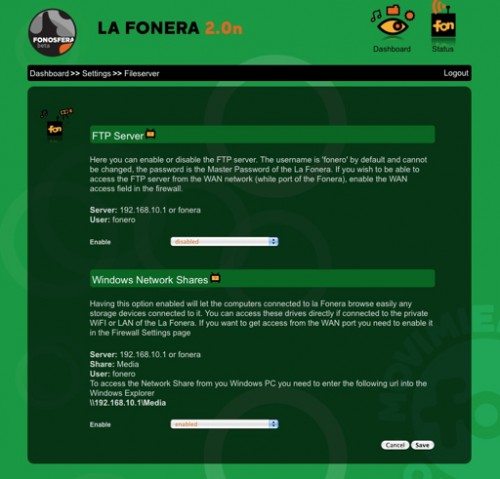 A big note here is that I installed a newer release candidate firmware that included a universal media server and fixed some bugs. But unfortunately it also introduced a bug in the public wireless that caused me to turn it off for now. Since the original firmware had problems with my iPhone 3GS connecting over Wifi, I didn't downgrade and kept using the newer firmware. Since it's not a final update, bugs are to be expected, and otherwise I've been pleased with the router but please note the major issues with this router. Because of bugs in the 2.3.0.0 firmware and the issues in the current release candidate, do not buy this if you are expecting a trouble-free experience.
However, I want to say many of the primary features have worked well with either firmware with the exception of wireless. The developers are aware of the issues and working on a fix. So although it's a great router with amazing promise, I think this router is more for the tinker until they sort out the firmware issues. Basically the Fonera 2.0N has some really nice features that expand the role a router can play on your network, but be ready to muck around with it.
UPDATE: One of the commenters reminded me of the problems with the original firmware and WiFi- The Fonera did NOT work well with my iPhone when I first installed it. I flashed the router with the RC candidate when it came out, and it's been working great *with the public wireless disabled* so I had forgotten the troubles I had initially with wireless. I edited the review to include that information.
The bottom line is ONLY buy this router knowing there are serious bugs that need to fixed before it works as well as a Linksys or Netgear router.
Product Information
| | |
| --- | --- |
| Price: | $99.99 US / €79.00 EU |
| Manufacturer: | Fon |
| Pros: | Wide range of services, fast 300MHz CPU & 64MB Ram, well designed interface, good community |
| Cons: | Firmware bugs, configuration not for the beginner, only 2.4GHz 802.11N, not Gigabit. |