We use affiliate links. If you buy something through the links on this page, we may earn a commission at no cost to you. Learn more.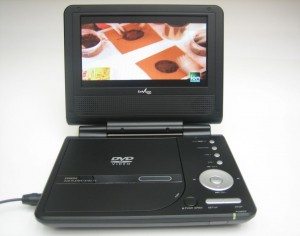 When it comes to portable DVD/TV players the Envizen 7" Portable Digital TV and DVD player (Duo Box Pro) is nothing revolutionary, however, it is unique because it packs in several functions in one portable device.  Its no-frills design allows you to watch TV, play DVDs and video games, slideshow digital photos, and listen to music.  The Duo Box Pro is one of only several devices that combine digital television and a DVD player in a portable device.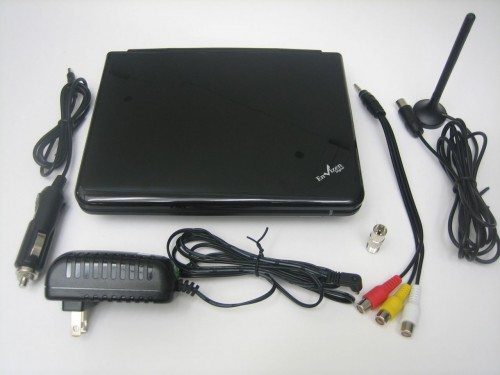 What in the box:
Portable DVD
Antenna
Car Adapter
AC Adapter
AV Cables
Carry Bag
Remote Control
Antenna Adapter
Picture quality is good.  Although the player can receive HD signals (1080p) the 7" screen displays at a resolution of 480 x 234, and for a small screen it doesn't look bad. What's more, with the adoption of  digital TV there is no graininess or static to worry about.  But with a digital signal you either get a signal or you don't. You are at the mercy of the signal gods when watching television on this device. TV signals may be less consistent in a moving car or in an airplane.  Don't expect to get any channels without the antenna attached.  In stationary usage the antenna pulled in a decent number of channels for me, 45 in all.  Using the supplied antenna adapter I plugged in a higher quality antenna I had lying around and saw a jump in the channels to 54.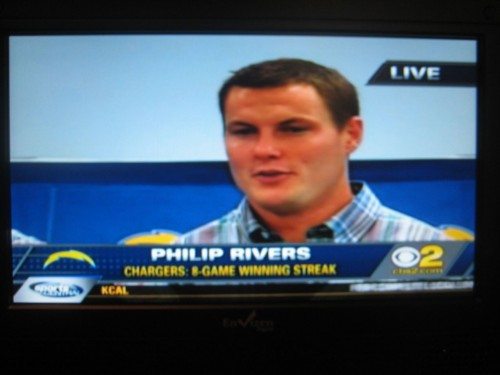 The DVD player works as well as can be expected. I liked the  "last memory" feature. It starts playing where you left off even if you take the DVD out of the player.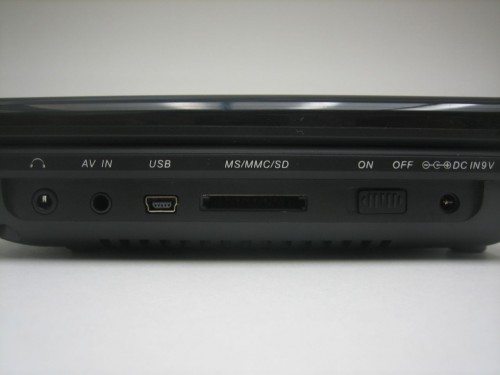 An AV connector can provide connection to an external VCR or gaming console. With the AV connection you could also use the Duo Box as a converter box for older television sets that did not survive the switch to digital.  Memory card reader accepts SD/ MMC/ MS cards.
The device also has a mini USB connector, although I would have preferred a full size USB.  In order to hook up your camera or flash drive, which is what it could be used for, it requires a mini USB extender  or convertor (not included), but mini USB to USB are far more available.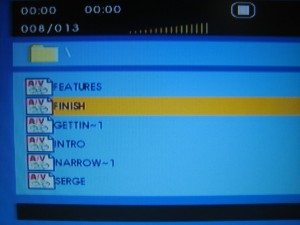 As shown, navigating music and picture files from CD, memory card or attached USB device is rudimentary.  Images pull up on the screen a little slow. Slideshow feature could be better.
The rechargeable internal battery has a life or approximately 2.5 hours.  Unfortunately, the battery can't be taken out of the unit and replaced with another one like in a laptop.  It does, however, come with a car charger as well as an AC adapter.  An external rechargeable battery is available for purchase. The external battery is a large unit that can be plugged into the AC adapter. Not the most ideal solution. I would have preferred a replaceable battery.
Formats supported:
Divx 3-4-5-6xx
XviD
CD
HDCD
PictureCD
MPEG4
VIDEO DVD
DVR+R, DVD+R/RW
DVD-R, DVD-R/RW
VCD
SVCD
JPEG photo type
USB 2.0
SD/ MMC/ MS
I tried AVI files but they did not work. AVI and MOV is not mentioned as a supported file type in the manual.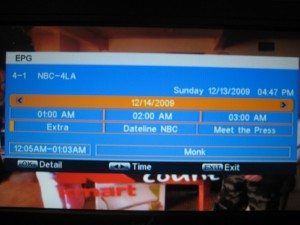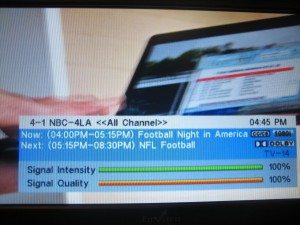 Extra TV features allow you to create a favorite channels list, rename, sort, and re-arrange channels as well as set a wakeup timer.  A handy electronic programming guide (accessible via the guide button on the remote) extends several hours ahead to allow you to see what is on.  When flipping channels a display box shows you what's on now and what's on next as well as a display for signal strength and signal quality for each channel.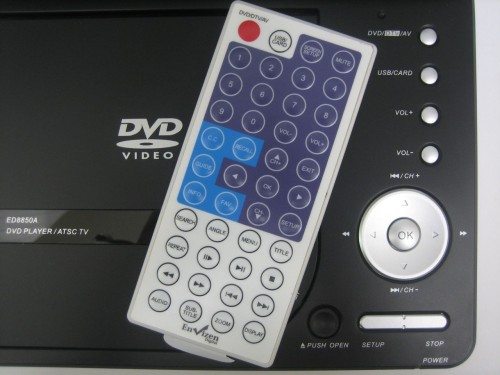 The 44-button remote control includes several options not available on the device itself. These options include: Guide, info, recall, C.C, Fav, DVD search, menu and title, pause, 0-9 numbers.  So, don't loose this remote, or you'll lose these options!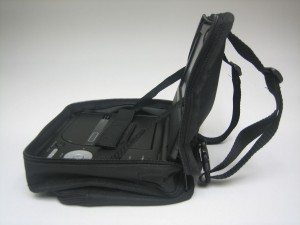 A plus of this device is that it comes with a useful carrying case.  The carrying case is compact and convenient, and can be mounted to the back of a car headrest.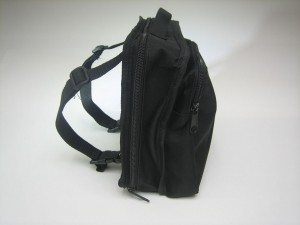 In sum this device does a decent job of providing several functionalities in one portable device.   The price is reasonable for what you get. I mostly see the Duo box used for the DVD and TV functions, and not so much for all the other add-ons.  An internal antenna with an option of an external antenna could have worked for me.  The design of the box leaves a bit to be desired. All things considered, its works well and provides DVD and TV in one box.
Product Information
| | |
| --- | --- |
| Price: | $159.00 - $129.00 |
| Manufacturer: | Envizen Digital |
| Pros: | DVD and HDTV in one, carrying case |
| Cons: | mini USB, slideshow is slow, design |