We use affiliate links. If you buy something through the links on this page, we may earn a commission at no cost to you. Learn more.

This is a Sponsored Post written by me on behalf of Moviestorm. All opinions are 100% mine.
Have you ever dreamed about being the next great director and making your own movie with exotic sets, actors, dramatic lighting, a soundtrack and cool camera angles? What about creating animated shorts like Nick Park of Wallace & Gromit fame? Now you can for free, with Moviestorm.
Moviestorm is an easy and fun way to make your own original movies, shorts, greeting cards and music videos. The best part is that you don't need any movie making or animation experience to use it and the basic set-up is free.
All you do is sign up for a free account and download the software to install on your computer. There is a Windows and Mac version available. The Windows version is a 26 megabyte download and the Mac version is a 47 megabyte download.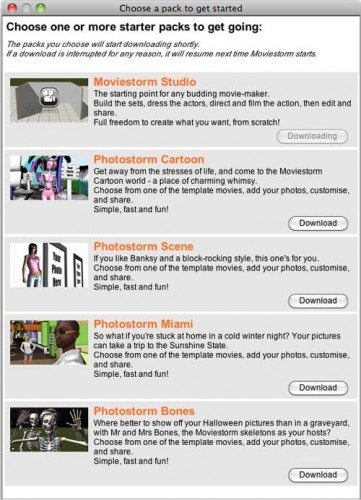 After you install and launch the desktop app, it will allow you to download several different movie packs that you can use to add your own sets, characters and props to your movies. You get 5 packs for free, but you can pay for more characters, props & animations if you want. Packs cost from $9.99 to $29.99 There's also a subscription plan that will get you cheaper content.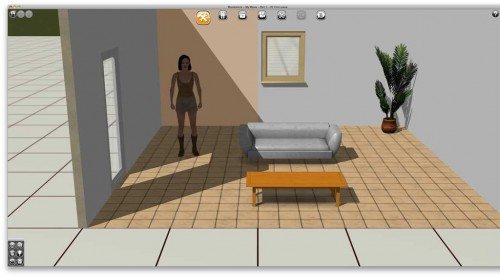 The software is really easy to use. The image above (you can click for a bigger view) shows a set that I created from scratch. It's a room with walls, a door, window and some furniture. I even added an 'actor' that can be directed to move around, make gestures and speak. I could spend hours goofing around with apps like this one.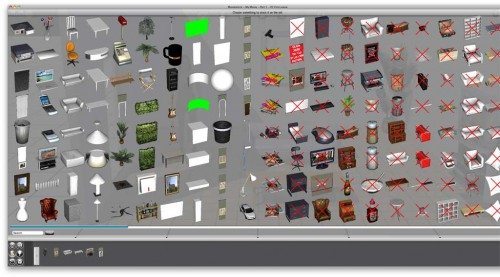 Here's a prop picker screen. You can change the color and even some attributes for the props. For example, there's a laptop prop that can be opened and closed.
Actually filming the characters moving around and interacting seemed a little hard for me to figure out, but there are short tutorials that you can watch to help.
For the absolute beginner that doesn't want to learn anything, there's Photostorm. It allows you to put your Facebook photos into a movie that is sort of like a slide show on steroids. Check out the video below that demonstrates Moviestorm and Photostorm features.
After your movies are finished, you can upload them to the Moviestorm site for others to view. Just playing with Moviestorm for the short time I tried it out, makes me want to try to make an actual short movie with it. Maybe I'll make one that's a cross between Indiana Jones, X-Files, MacGyver and Scooby Doo 🙂