We use affiliate links. If you buy something through the links on this page, we may earn a commission at no cost to you. Learn more.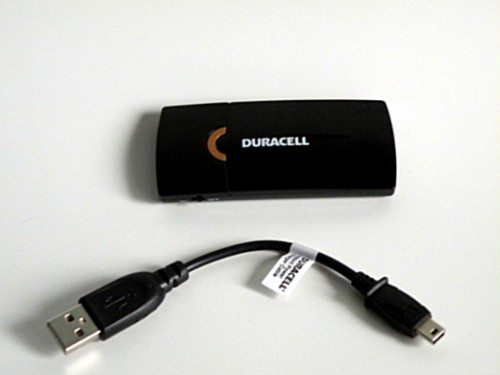 I love power, and when my gadgets have enough juice for the whole day, then all is right in the world. Nothing brings me more joy than being able to whip out a phone, netbook, mp3 player, or camera and know that I will have enough power to do whatever I want. Duracell has made such a product.
Right now, there is a lot of buzz about convergence devices; you know, the "one gadget can do it all" concept. Some people love it and some hate it. Well with these types of devices comes a strong need for power, and that's where Duracell comes in. I had the pleasure of trying the Duracell Instant Charger, using my iPhone to test it. As iPhone users know, battery life is not the one of the strong suits of the phone; but again, those darn convergence devices! The charger comes with a small miniUSB to USB cable. You plug the device into any USB port to charge (or if you have a USB to wall box, you can charge it from any outlet). It took less than 3 hours to fully charge the power supply. On the side of the charger is a small switch to turn your battery on (start charging a device) or off (no explanation required!).
Duracell has a line of these new power supplies with various amounts of charging capabilities. The Instant Charger is mainly designed to work on cellphones and Blackberrys. You will use your own phone's cord to hook up to the battery. For instance, my iPhone has a USB charger so it was a simple process of plugging in the USB into the port on the battery and flipping the switch. I let my iPhone drain all the way down to 9% because I wanted to simulate as close to dead as possible just to get an idea how much power this extremely light weight and compact battery could hold. Two hours later the little battery was dead but my phone was charged up to 70%! I also tried it at 75% and my phone was back up to 100% within the hour.
Personally I think it's a great start and Duracell is headed in the right direction. I would recommend that everyone who relies on their phone to go and get one.
Product Information
| | |
| --- | --- |
| Price: | $29.99 |
| Manufacturer: | Duracell |
| Pros: | Power when you need it and it's easy to use. |
| Cons: | You wish it would last even longer! |