Although I almost never play video games on my desktop computer or even my lonely Xbox 360, I do find that I love playing games on my iPhone. I guess the reason why is because there are so many easy to play and good puzzle games to choose from. I think puzzles games are the best platform for the iPhone since the phone has no physical buttons. I find it hard to play arcade games with touch screen controls. Puzzle games on the other hand are made for the iPhone. The latest game to find a spot on my phone is Unicorn Multimedia's
ColorBuster
.
This game is similar to the classic Sokoban games, where you move boxes around to their specified spots. ColorBuster updates that genre by making the main character a robot named Hect0r.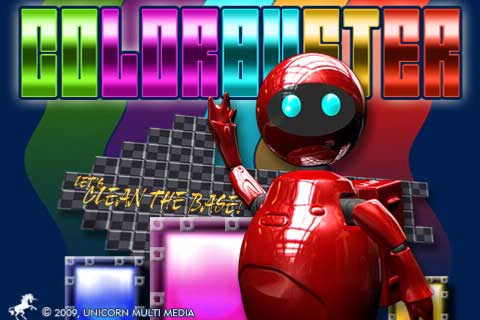 ColorBuster has 50 levels that can be played in either Classic or Arcade mode.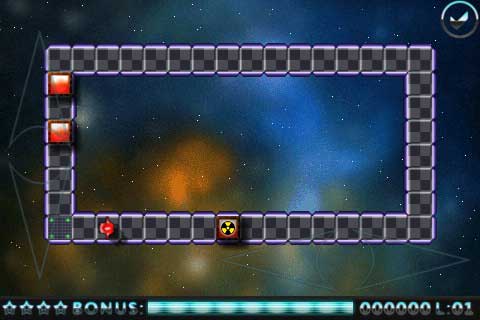 It's Hect0r's job to clean up an old space base by collecting all the working energy crates and eliminating the dead ones. If you look closely at the screen shot above, you'll see onscreen control arrows. On the Left side of the screen there is an UP and Down button and on the bottom Right edge of the screen there is a Left and Right button. You use these buttons to move Hect0r around on the playing field.
You can also use swipe mode to move Hect0r around the screen. I prefer the arrow buttons…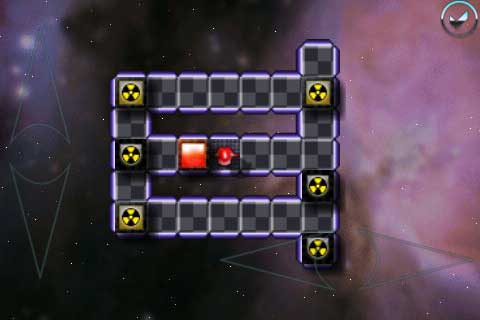 Game play is super easy. Just shove all the like colored boxes together and then move them to the transport block to go on to the next level. You can also shove the boxes with the radiation symbol off the playing field to make it easier to move around.
The background music (which can be switched off if desired) is pretty catching and isn't distracting or monotonous.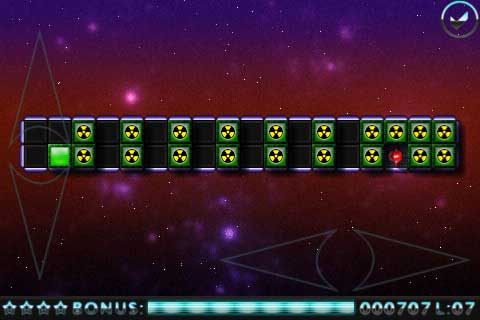 There are 50 different levels, and so far I've just made it through level 10 after installing the game this afternoon. I've found the first 10 levels to be pretty easy. Almost too easy. That said, I still have quite a ways to go, but from the reviews I've read of this game on the iTunes store, it gets pretty challenging.
This is the type of game that you can pick up anytime you have a few minutes and need to get a puzzle fix. From what I've played so far, it's definitely worth the 99 cent price tag.
Product Information
Price:
$0.99
Manufacturer:
Unicorn Multimedia
Pros:

Easy to play
50 levels
Good graphics
Good background music

Cons:

First 10 or so levels are too easy