We use affiliate links. If you buy something through the links on this page, we may earn a commission at no cost to you. Learn more.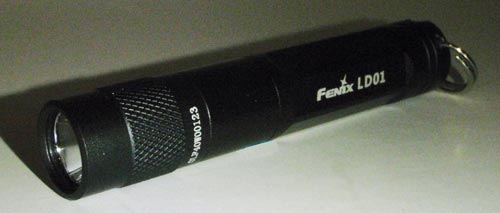 I have had the privilege/opportunity/perk of reviewing some very high-end flashlights and lasers over the years. Many readers have commented on the fact that $200+ is too much to pay for something as simple as a flashlight. In many ways I agree, but have to say that Surefire makes incredibly nice pieces of hardware engineered from great materials, ultra bright LEDs, precision manufacturing/engineering/lifetime warranty/etc. The most recent LED flashlight I have reviewed was the Surefire Titan, a small, very pocketable flashlight. Yet, at $240, not the most cost effective choice out there. That said, there are MANY less costly alternatives on the (small) LED flashlight market. The Fenix LD01 is one of those more reasonably priced options, that may not surpass Surefire's Cadillac quality, but holds its own none-the-less.
The Fenix LD01 is constructed from T6 aircraft-grade aluminum and finished with a Type III hard-anodized anti-abrasive finish (Fenix also makes a limited edition, stainless steel version of the LD01 as well). The Fenix construction, materials, and coating are very similar in quality to the Surefire's I have tested.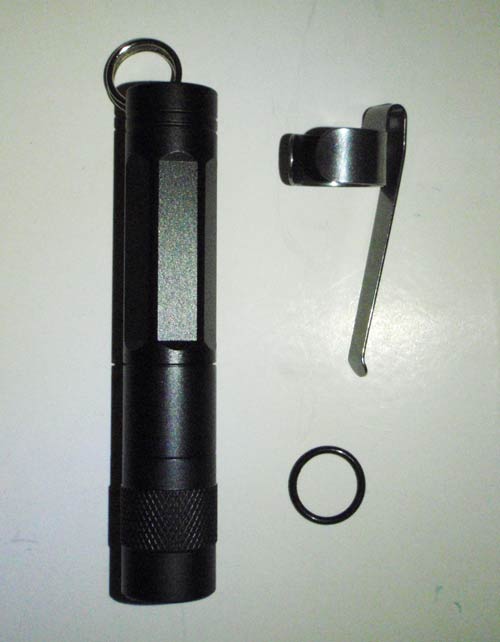 Package Contents:
LD20 flashlight
Pocket clip
Spare o-ring
Specifications:
Cree Premium (Q5) 7090 XR-E LED with lifespan of 50,000 hours
Three output modes: 80 Lumens (1hrs) ->  27 Lumens (3.5hrs) -> 10 Lumens (8.5hrs)
Premium Type III hard-anodized anti-abrasive finish
Uses one 1.5V AAA battery
7.35cm (L) x 1.4cm (D) |  2.9 in (L) x 0.6 in (D)
14.8-gram (or 0.5 oz) weight (excluding batteries)
Made of durable T6 aircraft-grade aluminum
Features:
Toughened ultra-clear glass lens with AR coating
Waterproof to IPX-8 Standards
Capable of standing up securely on a flat surface to serve as a candle
Reliable twist-switch
Includes pocket clip, key ring and spare rubber o-ring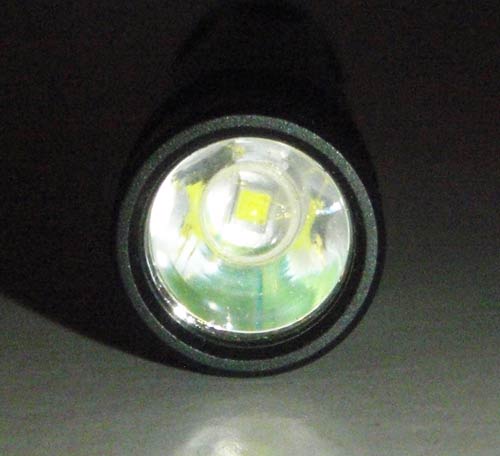 The light source is a Cree Premium (Q5) 7090 XR-E LED with a lifespan of 50,000 hours. The light shines through a 'toughened' ultra-clear glass lens with a anti-reflective coating. The LD01 is powered by a single AAA battery. Like the LD20 (Julie reviewed) and LD10, the LD01 uses a much more common (and less expensive) battery than the 123A lithiums that all of the Surefire flashlights I have used.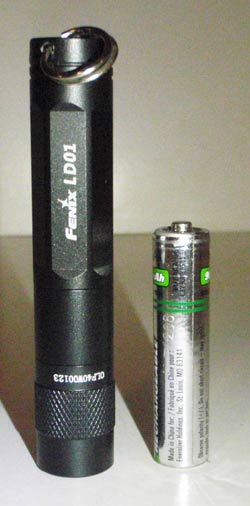 That single AAA battery does a relatively good job of powering the LD01. The flashlight has three output modes: 80 Lumens, 27 Lumens, 10 Lumens, draining the standard battery in 1 hour, 3.5 hours, and 8.5 hours respectively. I am using a higher capacity rechargeable battery that has yet to be recharged. To turn on the LD01, the topcap acts as twist-switch. Instead of ratcheting the power settings, you have to turn it on, then off, then on again to get the lower output settings. Not exactly intuitive, but workable.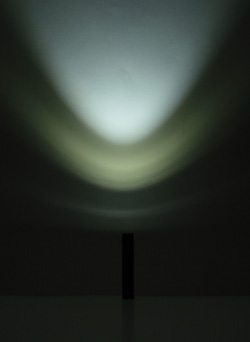 The LD01 has a flat base, allowing the flashlight to stand upright to 'serve as a candle'.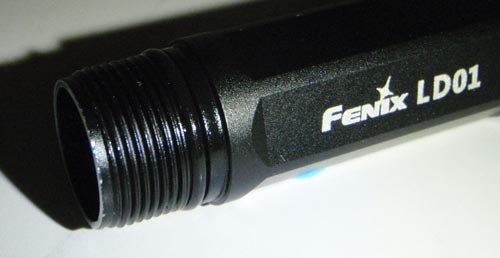 The LD01 is waterproof to IPX-8 Standards. Like many other flashlights there is a rubber o-ring at the base of the threads that keeps the water out. Fenix includes a spare o-ring in case the original wears out.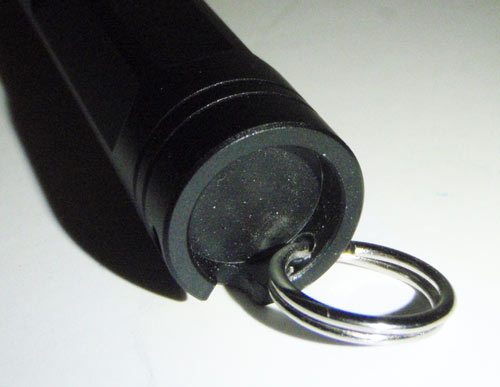 Fenix also includes a pocket clip for attaching the light to your clothing.  Or you can connect an eye ring to the base allowing you to attach the LD01 to your keyring, bag, purse, or the like.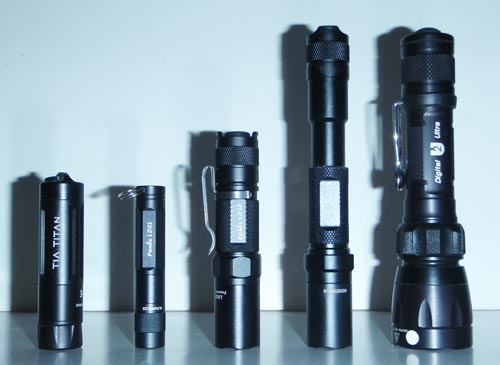 The best thing about the LD01 is its light output compared to size (second from the left). It is a fraction of the (already small) Surefire Titan's size and weight, comparable to the mini mag lights. Without a battery the LD01 weighs just half an ounce, barely an ounce with.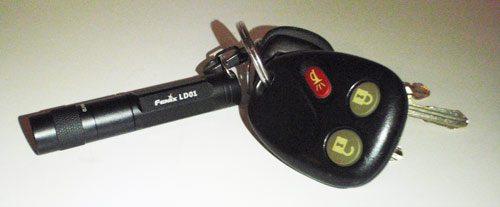 At one sixth the cost, half the volume, and 40% the weight of the Surefire Titan….the LD01 is a great bang for the buck. It is well made, bright, very compact and pocketable.
Product Information
Price:
Between $40-$50
Manufacturer:
Fenix
Pros:

Well made, quality construction
Small and lightweight
80 lumens
Uses regular AAA batteries
Waterproof
Inexpensive

Cons:

Better control of the brightness settings