We use affiliate links. If you buy something through the links on this page, we may earn a commission at no cost to you. Learn more.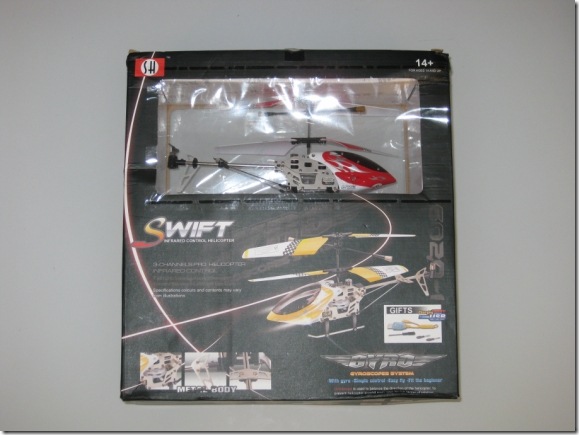 Remote control cars are so 80s and are being replaced by those remote control helicopters that we see everywhere in mall kiosks.  Most of the ones out there are built with foam or thin plastic bodies to keep them light.  And we all know how they always end up with inexperienced "pilots".  Those light foam / plastic bodies aren't made for crashing.  That's where Brando's Tiny USB Rechargeable RC Helicopter comes in.  This RC helicopter has a light weight metal body composite which should survive more crashes compared to the foam / plastic RC helicopters.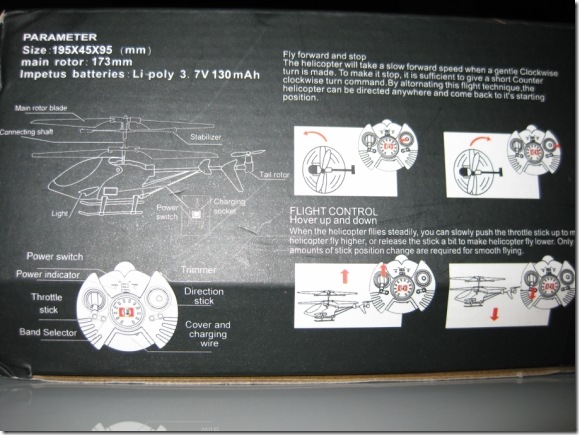 There aren't any instruction booklets inside the packaging.  Instead all the instructions are located on the bottom side of the packaging.  The picture above shows the basic elevation and movement controls.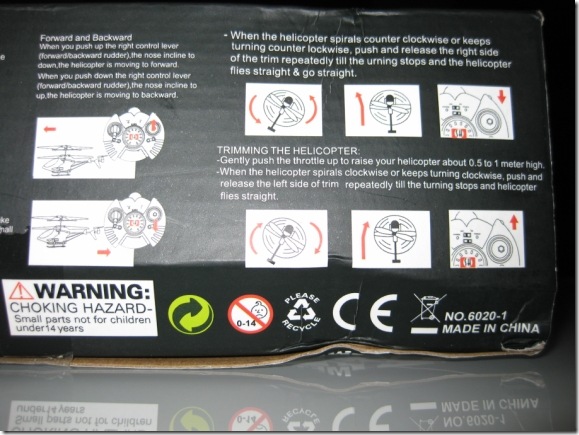 And this picture shows how to trim the helicopter when the helicopter spins on its axis.  Seems pretty basic enough to learn.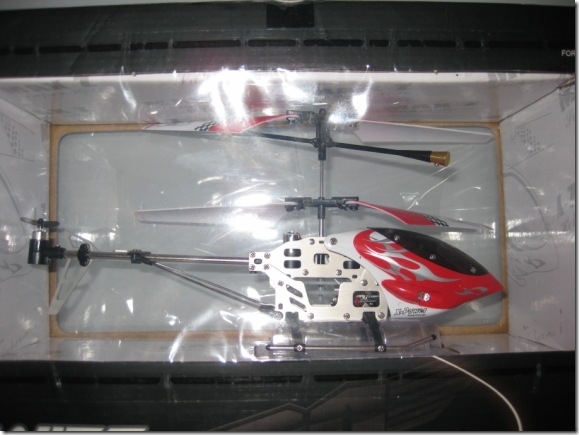 I love how they presented the helicopter in a clear opening showing the light metal frame and parts.  From the look of it, it seems like it can take quite a fall and still survive.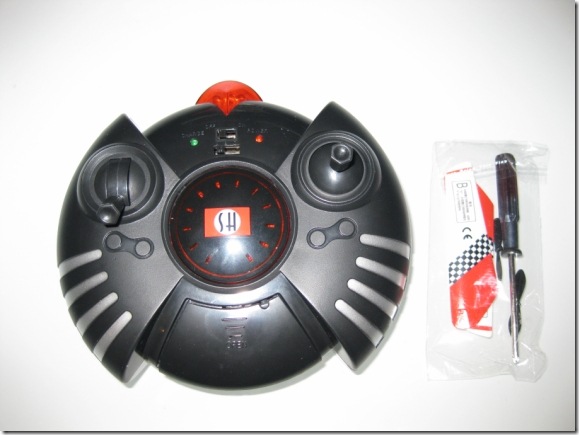 The controller is huge compared to the helicopter.  It's an infrared controller which requires line of sight to the helicopter.  Brando was nice to include 2 extra helicopter blades, 2 small tail rotor blades, and a mini-screwdriver.  What they did forget in the packaging was the USB cable to charge the helicopter which puzzled me because they did name this as the Tiny USB Rechargeable RC Helicopter.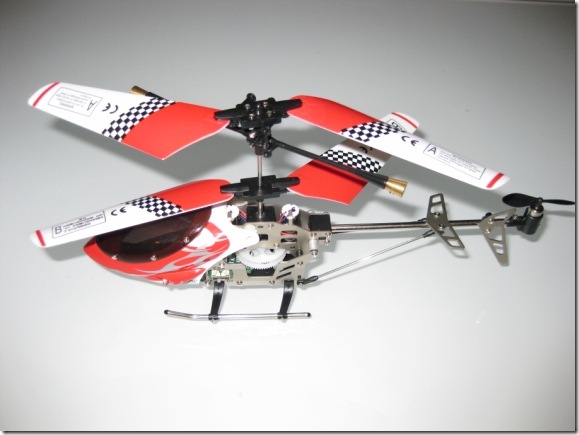 The actual helicopter is a thing of beauty.  I was amazed that over 75% of the parts were made of the light weight metal composite.  It's very nicely built.  And it feels much heavier compared to those foam helicopters which made me wonder if those tiny motors can produce enough torque to lift this helicopter.
A few beautiful pictures of the design and structure of the helicopter.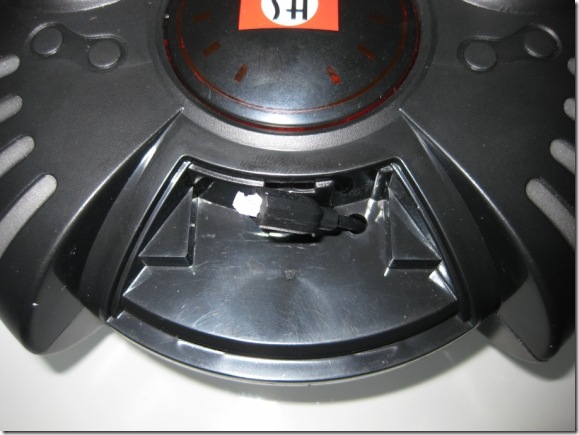 A small flap opens up on the controller to reveal the charging cable.  It took about 45 minutes for a full charge which produced about 10 minutes of flight time.  Not really a great reward for waiting that long on charging but it's understandable for such a small helicopter.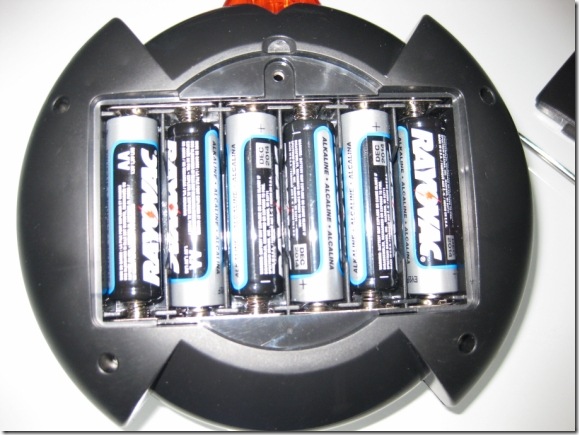 Yep, that's six AA batteries!!  Don't we just miss those controllers that only take a single 9 volt?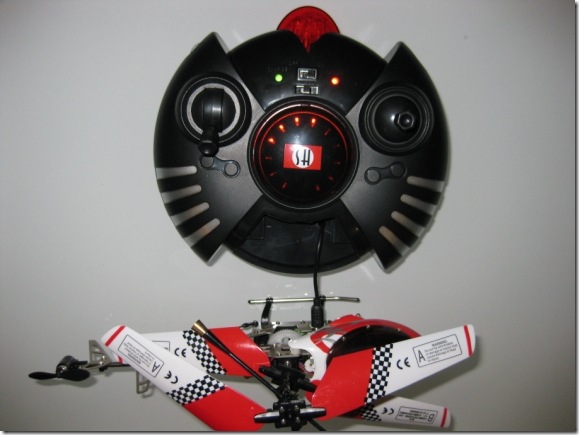 Picture of the helicopter charging up.  The built-in cable reaches a max 2 inches.  And like I mentioned before, the USB cable is missing from this packaging.
I got 10 minutes of flight time after the initial 45 minutes of charging.  Took some getting used to in controlling the helicopter but it's an easy learning curve.  If you hold on to the helicopter without letting it go and just max out on the throttle then you will feel a huge amount of torque being produced by the helicopter.  I was really amazed with the power of this tiny helicopter.  This helicopter has 3 tiny motors.  One to control the elevation, another to control the stabilizers, and lastly one to control the tail rotor.  Flying it around was pretty fun.  I did notice that I have to adjust the trim each time I fly.  I did crash it a few times when trying to get used to it, but it survived with no scratches or dents that I could notice.  Most of the crashes occurred on a carpeted area.
After my first 10 minutes I was eager to fly again.  So I charged it up and wanted to fly around the foyer with the high ceilings and bigger area.  It was going well up until I flew too close to the air condition vents which so happened to turn on at the same time.  Mayday mayday mayday!  The tiny helicopter was no fight for the blast of the a/c.  The stabilizers aren't made for any wind situation, which caused the helicopter to go sideways and crash on the hard marble floor.
At first glance it seemed like it was still in one piece.  At closer look, I saw that one of the main blades broke off.  Which is no problem since Brando provided replacement parts.  But then I looked again.  The blade wasn't broken at all!  It's the plastic piece that held the blade on to the motor shaft that broke!  I was disappointed that it broke only on my second charge of the helicopter.  Brando does sell the replacement shaft and blades section of the helicopter for $11 which I might just order so I can play with this longer.
I was really impressed with the overall build quality of this helicopter.  Flying was simple and straightforward.  I would highly recommend this over any of those foam/plastic helicopters.  The charge time was worth the wait for the 10 minutes of fun.  Would be nice if Brando made another helicopter that's like 99% metal composite which I think would survive a fall to hard surfaces.
Product Information
Price:
$39.90
Manufacturer:
Brando
Pros:

Great metal composite build quality
Easy flying
Lots of torque

Cons: