The Gadgeteer is supported by readers like you! If you buy something through links on our site, we may earn an affiliate commission at no cost to you. Thank you! Learn more.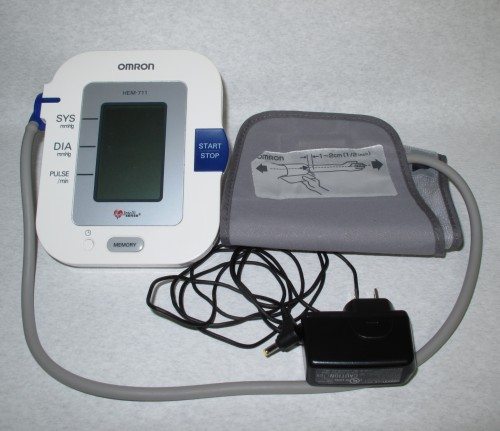 With the government looking to take over your health care, you may want to take matters into your own hands.  While I haven't come across the Acme Home Brain Surgery Kit yet, there are certainly things you can do at home to assess and monitor your health.  One of the easiest is blood pressure monitoring, which can be done easily, inexpensively and accurately with a number of simple units including the Omron HEM-711AC monitor shown above.
In my other life I also review products for dental offices for a publication which is essentially the Consumer Reports for dentists.  One of our recent issues discussed blood pressure monitoring of dental patients, which I have been doing for years.  The four highest rated and recommended units were all "home" units.  The HEM-711 comes in the middle of the price range at a very reasonable list price of $80 per unit, although you may even be able to find it for less (i.e. currently on sale for under $55 on Amazon). The unit is also available at many pharmacies.  I currently have three of these in constant use in my offices and have had no problem with them at all.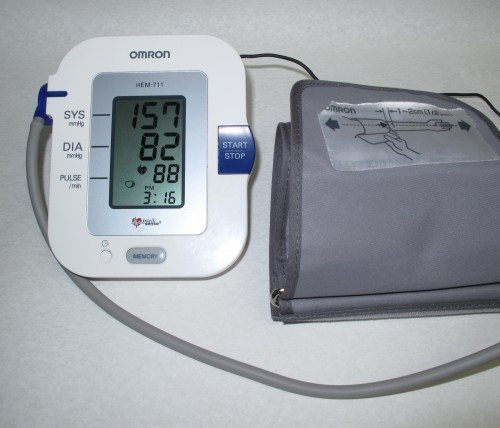 The unit uses either electric adapter or battery power.  Because of all the use it gets, we just plug it in at my offices.  The monitor is accurate and easy to use.  No more trying to hear a pulse with a stethoscope.  There are only three buttons on the unit, and two of them you may not even use.  The two buttons on the bottom of the face of the unit are the Date/Time button and the Memory button. These are used together to set the date and time.  Instructions clearly show how to place the blood pressure cuff on the arm.  To take a reading you simply push the large blue Start/Stop button.  The cuff will then inflate, squeezing your arm.  The cuff then automatically deflates which allows the device to register you blood pressure.  At the end of the reading the cuff deflates fully and your blood pressure reading comes up on the screen. If you push the Memory button the unit will store the reading and any information about date and time.  From picking the unit up to getting your reading should only take about a minute or so.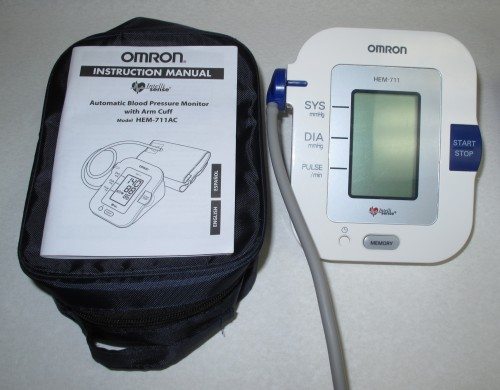 You may be tempted to purchase a wrist blood pressure monitor.  I have used these as well and found them far less accurate than the units placed on the arm. These units are a great idea for anyone, especially if you have been diagnosed with hypertension (high blood pressure).
Product Information
Price:
$55-80
Manufacturer:
Omron
Pros:

Easy to use
Accurate
Inexpensive

Cons:

Some would desire a printer to print results