We use affiliate links. If you buy something through the links on this page, we may earn a commission at no cost to you. Learn more.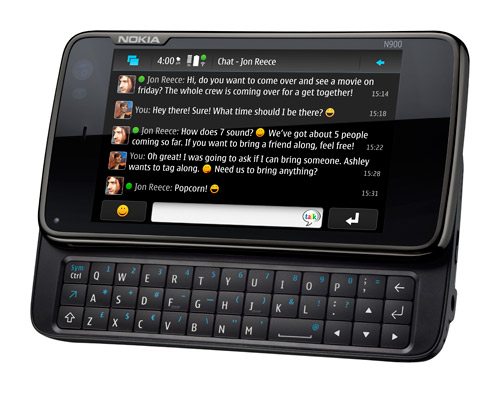 We've been seeing some 'reviews' of this device, but nothing official from Nokia until now. Nokia has now announced the N900 and it will be running the new version of Maemo. That's the operating system the N770/n800/n810 have been using; it's the 'other' operating system for Nokia besides Symbian. On the OS topic, there's been some talk of Nokia's future direction and I think this announcement pretty much settles it. This is the future direction of Nokia smartphones.
I've been a longtime user of the N800, and even though I'm a iPhone 3GS lover, I'm in seriously gadget lust here. The N900 uses the same A8 Cortex CPU/GPU combination as the iPhone and Pre, each has slight differences like who manufacturers them, but basically the three devices are in the same league. However, the N900 combines that with a 800×480 resolution display, a 5MP camera that shoots 800×480 video,  and an existing Application Manager ( using .deb files! ) that has a good number of existing applications. I've been watching the Application Manager on my N800, and I've seen more apps released recently so momentum is growing. Basically, they've out-geeked and out-designed the Android phones I've seen so far. So I'm looking forward to seeing this phone in person, and although I'm truly in love with the iPhone a part of me wants this to be better.
via Wired