We use affiliate links. If you buy something through the links on this page, we may earn a commission at no cost to you. Learn more.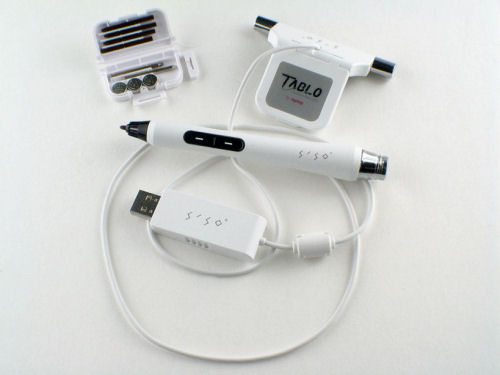 If you are ever in the need of a tablet PC and all you have is your trusty laptop then having this digital pen can achieve just that. The SISO Tablo pen stylus is a nifty little device that turns your laptop into a tablet PC. Plus adds more functionality to your graphics editing program such as Photoshop or Corel Paint Shop Pro.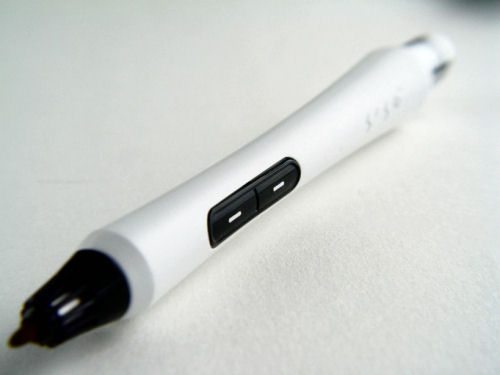 The stylus pen, which is powered by 3 small  button watch batteries (10 included), works with ultrasonic and infrared technology. The Tablo pen gets tracked by the Wii-like sensor device, also known as a station, that sits on top of your laptop and is connected via USB. The station attaches to your laptop by a magnetic fixture that holds the station in place.
After installing the driver and InkNote software from the supplied CD, you are up and running. Simple as that.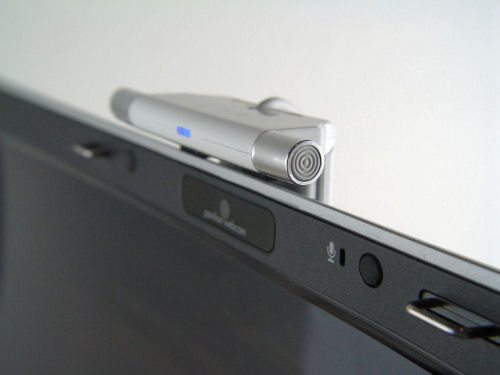 You can literally write on your laptop screen or even in the air and get the results on your screen.
The stylus pen tips are a standard felt tip nib which can leave slight marks if you constantly write too hard on your laptop screen. Remember, the Tablo only allows your laptop to emulate a tablet PC.  However, with the help of the ultrasonic technology, you do not have to press hard onto the screen. A slight touch will do just fine. But if you wanna be n the safe side you can always get a screen protector.
You can even play some games on your laptop using the Tablo pen.  It is very useful when working with photo imaging or graphics programs. I used it with my Paint Shop Pro 9 and loved how I could use my laptop as a pen tablet. Very useful when I needed get some nice curves and edges or just to get better control of my cursor for image editing. Using some of the Paint Brush and Airbrush tools was so much easier to work with. Pen control was a nice change from the laptop's touchpad which can be very tricky when using just your finger.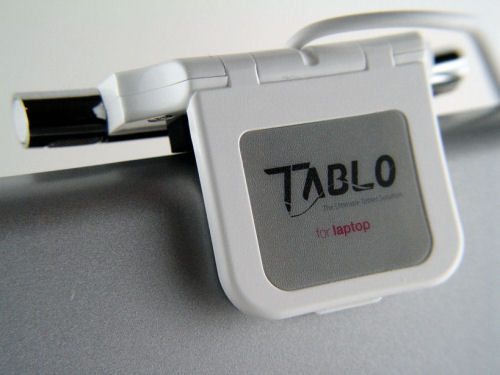 It works similar to Wacom tablets like the pros use, however, it isn't as powerful but works just the same. It has a pressure sensitive tip so you get good control with some of the editing tools that use pressure sensitive action.
A nice feature with this Tablo pen is that is can be used with Microsoft Word Recognition. I got a chance to write an email using the Tablo and all I had to do was write on my screen and it was transformed into text on my email and away it went. Simple as that. Speaking of writing, this particular device has a soft tip that can be removed and switched out with an included ink pen tip. Detach the receiving device, lay it on the table and  affix  a piece of paper or writing pad and the Tablo will recognize your pen movements. Unfortunately, this setup didn't prove to be very accurate. There were some  inaccuracies and some lag. I found it to be better on the laptop.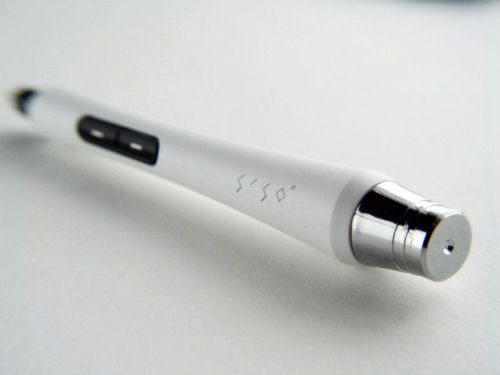 The Tablo pen can be used as an alternative to the laptop's touchpad. The stylus pen has two buttons on it which acts as the left and right mouse buttons. I found it to be pretty handy as a mouse at times.  But don't count on the pen to replace your touchpad mouse. I found that you have to have the pen perpendicular to your screen to get a really accurate reading for small points such as the Close button on your browser. Unfortunately, I would not  recommend holding the Tablo pen perpendicular at all times  since this could cause some kind of early carpal tunnel syndrome. Ouch, talk about uncomfortable.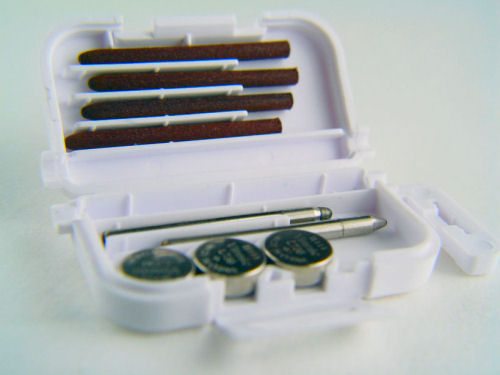 A nice addition that comes with the Tablo is a neat little  case which holds the included replacement pen tips, extra batteries and also is used to remove the tips from the stylus pen. Nice. The case snaps close on the USB cable so it stays nearby when you need it. It also comes with a plastic pouch to keep everything nice and organized.
All-in-all, the Tablo pen is a good entry level pen for someone looking to get started with a tablet or a graphics pen  but don't want to dish out major bucks. It's perfect for students, small business owners or aspiring digital artists. It retails for $99.00 and can be purchased from Brando.
Product Information
Price:
$99.00
Manufacturer:
Hantech
Retailer:
Brando
Pros:

Easy setup.
Hand recognition compatibility.
Numerous supported software such as Adobe PDF, Photoshop, MS Word, etc..
Pressure sensitive tips.
Swappable Ball Point pen tips.
Easy configuration.
Compatible with MSN Messenger to write and doodle.

Cons:

No docking station for pen when not in use.
Slight lag and drag of cursor to pen.
Pen needs to be perpendicular to screen for best use.
Can't turn laptop sideways to act as a real tablet.