We use affiliate links. If you buy something through the links on this page, we may earn a commission at no cost to you. Learn more.
Sony is replacing the 505 and 700 Readers with two new models.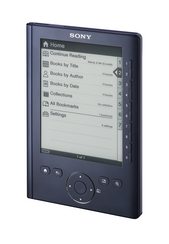 The 300 is essentially a smaller version of the 505. It's key differences are:
5″ screen instead of the 6″ screen of the 505.
No memory card slots.
No audio capabilities.
No picture support (I assume in the books it supports pictures, but does not support individual JPG files).
The 300 is targeted at the low end, and is dubbed the Pocket Edition. It comes in 3 colors and lists for $199.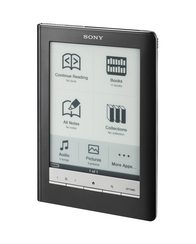 The 600 replaces the 700 with some adds and subtracts:
No longer has a sidelight.
Built-in Oxford American Dictionary.
It has a touch screen and slots for a Memory Stick and SD card just like the 700 and is dubbed the Touch Edition.
I have owned a Sony Reader prs-500 and now use a 700. I bought the 700 for the promise of a built-in light, and that has not been too much of a win. What has hooked me is the touch screen. I will be very interested to see if the 600 improves on the biggest drawback of the 700, the overly reflective screen.
Neither model will have wireless access (a big advantage for the Kindle) but they promise a model in the fall with Wi-Fi and are finally releasing software for the Mac. Previously Sony Library only came for Windows.
I am a big fan of e-books and the Sony Readers, and will hope to get more details later. One advantage of the Sony Readers is that you will be able to check them out in a store. For more information see their press release.