We use affiliate links. If you buy something through the links on this page, we may earn a commission at no cost to you. Learn more.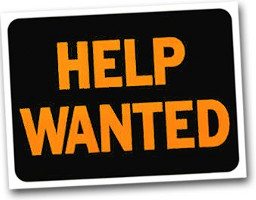 I'm wanting to add a handful of new contributors to The Gadgeteer's already outstanding team of writers. We currently have 15 people on the team (including myself), and all but 3 of us are of the male variety. Don't get me wrong, I love the guys on my team, but I think we need a little more female representation to balance things out a bit. 🙂
So here's the deal… I'm going to add 5 new people to the team. I'm not going to say that only women can apply because I don't want to miss out on some really great guys that might be out there. But I just want to say up front that my main objective is to add more female writers to the site. With that said, full details after the jump.
These will be strictly volunteer positions – which means no pay. Your payment will be seeing your by-line on The Gadgeteer, free software and/or gadget samples that you'll be reviewing.
Product samples will be provided and it will be up to you to write a detailed review of a product with original photos that point out the key elements of the product. In addition to writing reviews, commentary posts are also required. These can be brief news items about cool gadgets that you've found while surfing, or short thought pieces on different gadget related topics.
Requirements:
1. You must be a gadget freak. You don't have to be overly techy, geeky or a hardcore hacker, I just want someone that is always excited about new products and isn't afraid to try new things.
2. Must be able to write good English and have a firm grasp on the fundamentals of grammar. I don't have time to re-write your posts, so this is a must.
3. I'm looking for someone that can receive a product to review and have the finished review submitted within 4-6 weeks of receiving the product.
4. Above average photography (especially close up / macro photography) skills are a must. Blurry photos are a no no.
5. Applicants must have a US mailing address. Sorry… I really hate restricting it, but logistically, it's just easier to deal with shipping things to US addresses. If you're just interested in writing commentary type articles, then disregard this restriction.
6. If you've tried out before and didn't get picked, don't let that stop you from trying again 🙂
How to apply:
Send me an email and tell me about yourself and why you think you would be a great addition to my team. Let me know what types of products you would be most interested in reviewing. I'll use this info to decide who I will ask to provide sample reviews. I will then choose the new team members from these audition reviews.
I'm looking forward to hearing from you!