We use affiliate links. If you buy something through the links on this page, we may earn a commission at no cost to you. Learn more.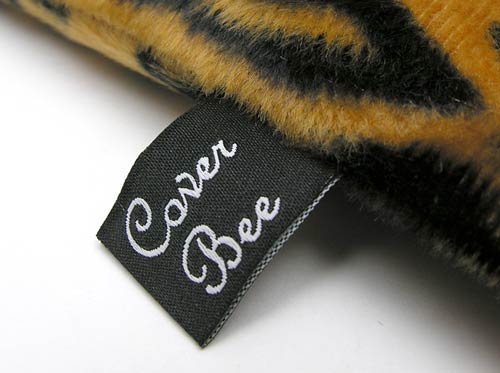 Hey gadget girls, are you looking for a trendy way to protect your laptop or netbook from everyday abuse? Then, I think that you will want to take a closer look at the stylish sleeves from CoverBee of Holland.
CoverBee carries sleeves for 15″ laptops and 10″ netbooks. The Dimensions of the sleeves are the following:
Laptop sleeves: 39,5 cm * 32 cm (15.6 inches * 12.6 inches)
Netbook sleeves: 26 cm * 21,5 cm (10.2 inches * 8.5 inches)
The sleeves are available in fun designs like Posh Leopard,  Red Polka, Made In Holland, Pink Candy, Black Dahlia, Black Polka, Lazy Cow, Zebra Mania, Black Boa, Snow White and Brown Boa.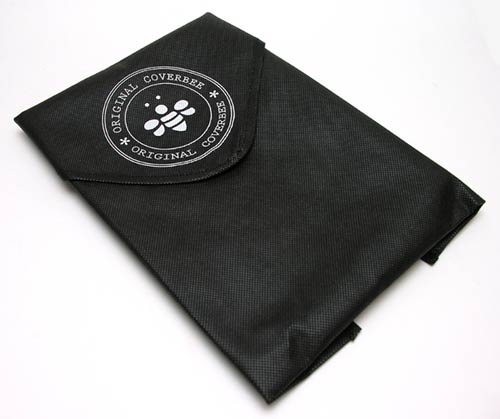 The sleeve arrives in a protective canvas envelope. Hmmm, a sleeve to protect a sleeve 😉 What will they think of next?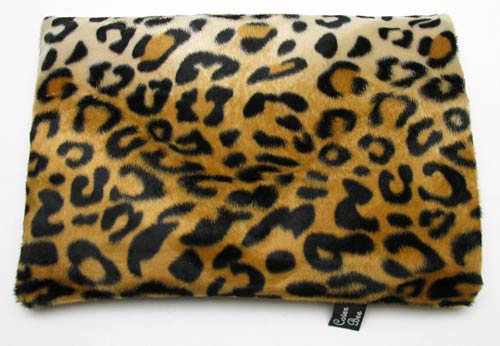 They sent me the Posh Leopard netbook sleeve and it's definitely luxurious to the touch and to your eyes. The exterior material is soft and fuzzy like fur.
Never miss one of our posts again. Sent MON, WED, and FRI with the latest gadget reviews and news!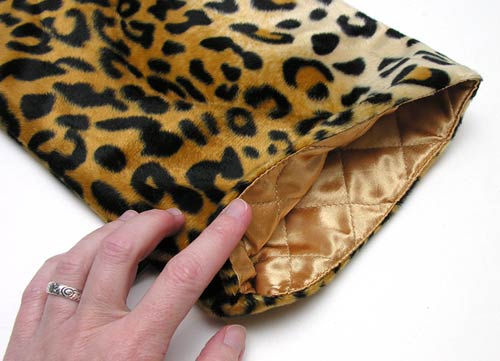 While the interior is a quilted satiny Gold. The fabrics and construction both appear to be top notch. I was unable to find any defects as far as loose threads, etc.
The sleeve isn't padded, but the material is thick enough to help protect your laptop or netbook from everyday bruises and bumps as you carry it from location to location.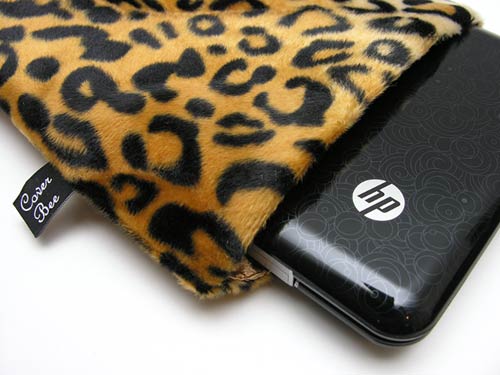 My HP mini 1000 netbook slides effortlessly into the CoverBee netbook sized sleeve.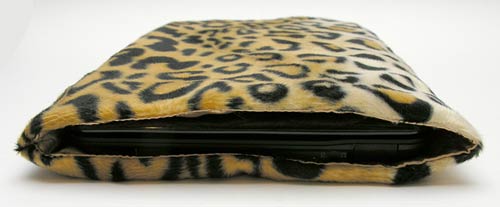 The only issue that I can see with this sleeve is that it has an open top and is slightly larger than the netbook, so there is a bit of material floppability (ooh I just made up a word). In other words, the sleeve can slip off easily. That said, I really don't think this product is intended to be used as a primary case for a laptop or netbook. I see it as more as a way to add additional protection when placing it into another bag for transport
The CoverBee sleeve is a simple product that is available in several fun styles. The prices might seem a bit at € 19,99 – € 24,99 (~$28 – $35), but that price includes shipping to anywhere in the world.
Product Information
| | |
| --- | --- |
| Price: | € 19,99 - € 24,99 (~$28 - $35) |
| Manufacturer: | CoverBee |
| Pros: | |
| Cons: | |